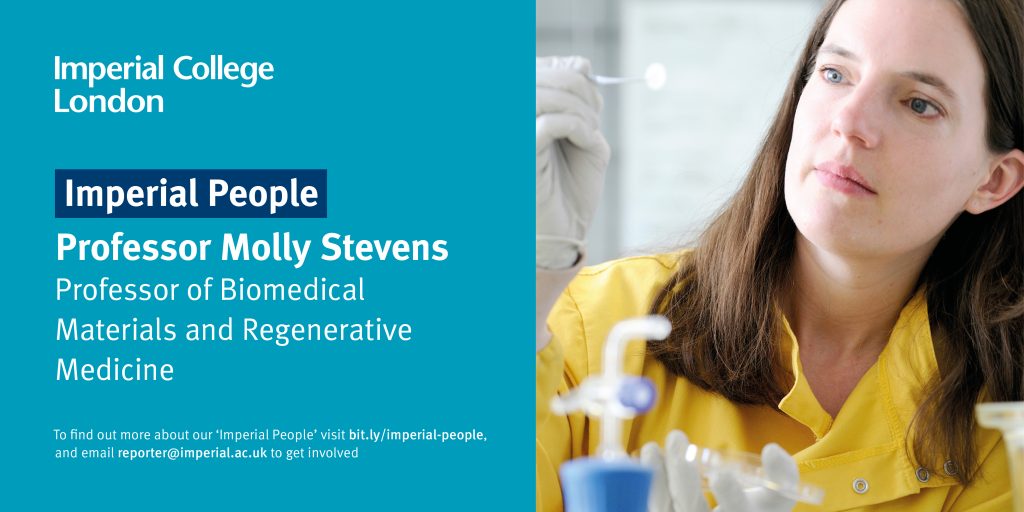 Celebrating our community during COVID-19
"In response to the COVID-19 pandemic, my research group has continued to work with determination to support the development of game-changing technology to address the urgent need for reliable, cost-effective and fast COVID-19 diagnostic tests."
I am Professor of Biomedical Materials and Regenerative Medicine in the Departments of Materials and Bioengineering. I lead a dynamic multidisciplinary research group that develops innovative materials-based approaches to tackle healthcare challenges including disease diagnostics. We have previously developed a lateral flow immunoassay for fast detection of HIV p24 biomarker with sensitivity in the low femtomolar range, and our Ebola serological test has been validated in Uganda with 91 survivors. Our work on smartphone enabled diagnostics capitalises on the ubiquity and technical capabilities of mobile phones and networks to bring advanced technology to the point-of-care, connect patients to health centres and monitor epidemics.
In response to the COVID-19 pandemic, my research group has continued to work with determination to support the development of game-changing technology to address the urgent need for reliable, cost-effective and fast COVID-19 diagnostic tests. Some are working from home browsing hundreds of research articles and staying up to date in an incredibly fast-moving landscape. Others are working in the laboratory on exciting developments. Our goal is to develop a quick, ultrasensitive, point-of-care test that can be operated by minimally trained personnel. We are also working on polymer nanoparticles with potential antiviral effects and pulsatile release vaccine systems that would eliminate the need of multi-dose vaccines.
The pandemic has brought together the international scientific community in a remarkable way. We are collaborating with researchers and industry in the United Kingdom, the United States, Europe and China to deploy our diagnostic test on time. It has been truly inspiring and motivating to be part of the effort against the pandemic and I have the most genuine admiration for the students and postdocs in my team that have risen to the occasion. I am also extremely grateful for our network of collaborators in centres such as i-Sense and the financial support from EIT Health, UKRI via the i-sense consortium, the Rosetrees Trust and Imperial's COVID-19 Response Fund that makes this research possible.