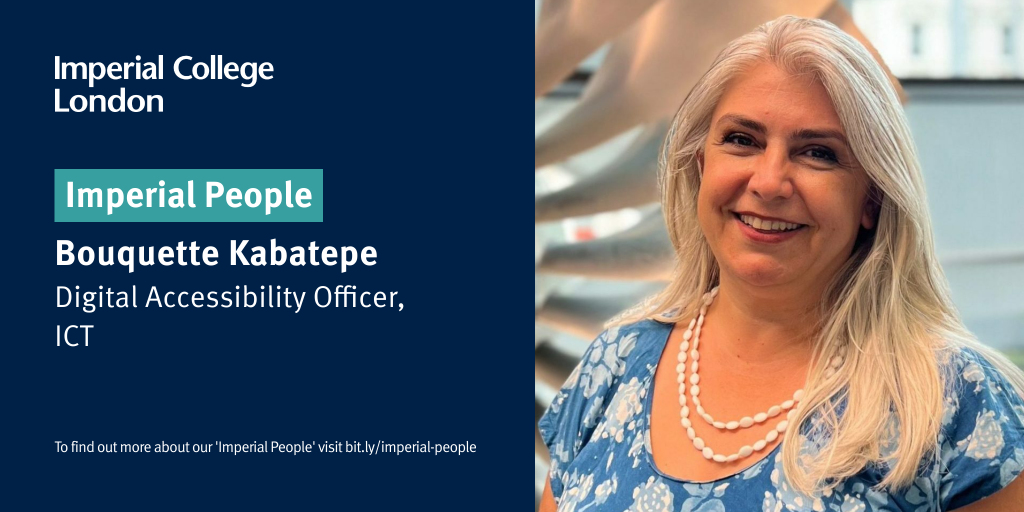 "Even before it was called digital accessibility, I was involved with making things more user-friendly."
I have been the Digital Accessibility Officer at Imperial since 2020, where I coordinate our digital accessibility compliance efforts. Reporting to the Head of Governance in ICT, my role involves policy and risk management, raising accessibility awareness, digital accessibility compliance approvals, stakeholder engagement, and providing advice and support on accessibility compliance. 
By engaging with high-level decision-makers, including digital teams across the university, ICT product line teams, student support services and teaching technology staff, I have been working towards embedding best practice in inclusive digital design throughout the institution.