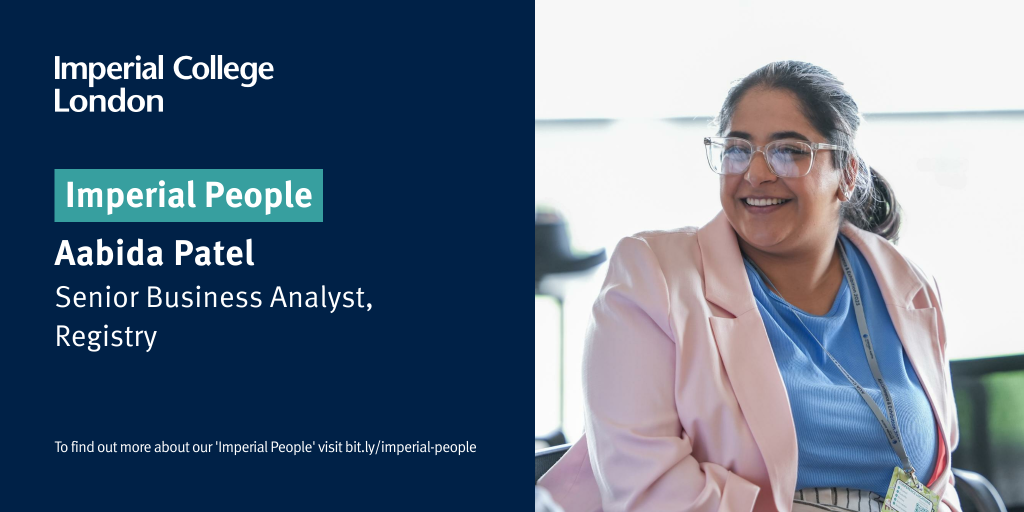 "I am always looking to continue developing my professional skills and knowledge so that I can ensure the projects and processes I work on are as inclusive as possible to all students and staff in the College."
After graduating with an undergraduate degree in Law in 2016 and a Masters in 2017 I joined the NHS through a graduate scheme in Leicester, moving on to my first full operational management role in January 2020. In September 2020 I moved to London and continued to build on my operational management experience in the NHS.  
In late 2022 I came across the position of Senior Business Analyst with the Transformation Team in Registry at Imperial College London. I see my biggest responsibility as supporting people through change. My role focusses on digital improvement of the student and staff digital journey through the Student Lifecycle Administration Board (SLAB) with the College strategy and values in mind. SLAB focusses on ensuring continuous improvement to the student experience at Imperial.