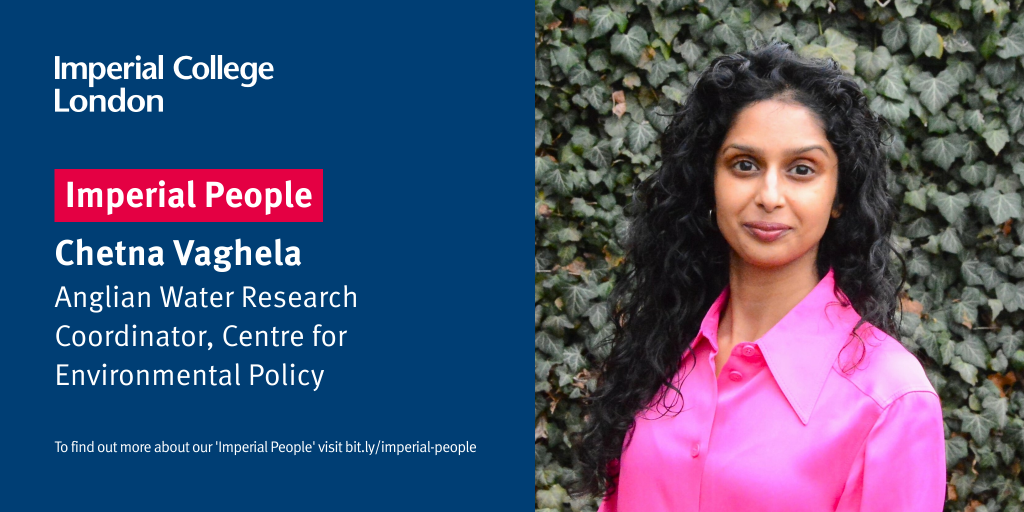 "Teaching is a gift – you share a space with students who are as enthusiastic about the environment as you."
I've always had an enormous passion for the sciences and the natural world, from entomology and ornithology, to our blue spaces including freshwater aquatic ecosystems and marine life. Studying biochemistry and forensic science enabled me to apply laboratory skills for scientific and environmental applications, such as river water quality monitoring. I've had an environmentally and science focused career in and out of academia, including with river and botanic garden charities and scientific research at Imperial. 
Wanting to continue my passion related to water and to apply a variety of skills, the role of research coordinator of the Strategic Research Partnership between Imperial and Anglian Water based at the Centre for Environmental Policy (CEP) was very appealing.