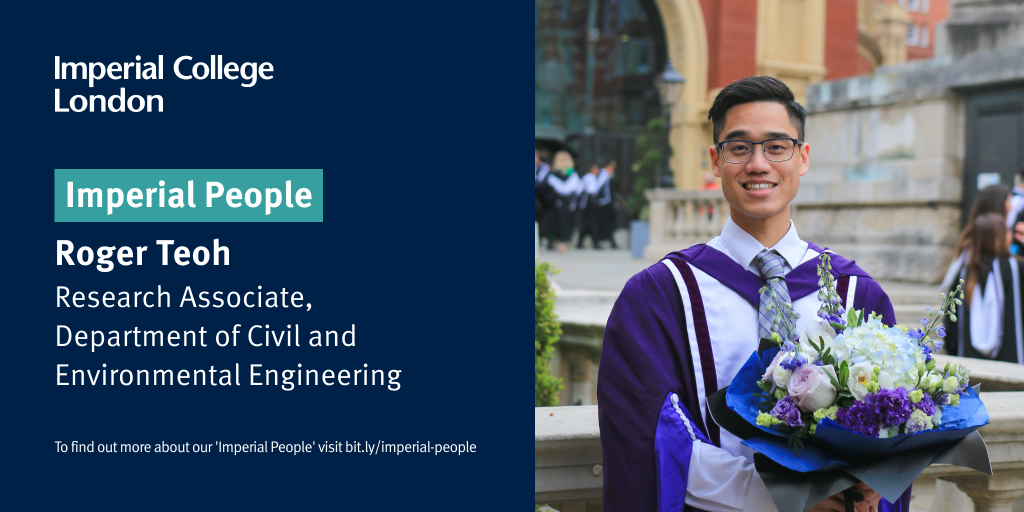 "My research is about the climate impacts of contrail cirrus clouds – line-shaped clouds that form behind an aircraft"
I am a research associate at the Transport and Environment Laboratory in the Department of Civil and Environmental Engineering. Global aviation is fundamentally entwined with the fabric of modern society, bringing significant social and economic benefits, but it also generates negative impacts in the form of climate change and local air pollution.  
I develop computer codes to improve existing models of aircraft flight. I use them to simulate aircraft fuel consumption, exhaust emissions, and the formation and lifecycle of contrail cirrus – line-shaped clouds that form behind an aircraft. My research objective is to improve our understanding of the climate impacts of contrail cirrus clouds, which are responsible for two-thirds of the climate effects from aviation.  
I am also exploring different solutions to mitigate their climate effects. Our recent research publications suggest that less than 5% of all flights are responsible for 80% of the contrail climate impacts. The use of new cleaner-burning engine technologies, sustainable aviation fuel, and flight diversion strategies can have significant benefits in reducing the climate impacts from contrail cirrus. We are currently working with industry and external stakeholders to apply our research findings to real-world operations. 
I developed an interest in sustainable transport systems during my undergraduate degree in civil engineering at the University of Manchester. In 2015, I decided to specialise in this field by joining Imperial for my Master's degree in Transport Studies. During this period, I was inspired by the lectures provided by the Air Traffic Management module and enquired about the possibility of staying on to pursue a PhD in Aviation and the Environment. I was grateful that scholarships from The Lloyd's Register Foundation and Imperial's Skempton Scholarship were available to provide funding for my PhD research. In 2020, I completed my PhD and left Imperial to try a new career in finance. However, six months later, the opportunity to apply my PhD research findings to real-world operations came knocking at my door, and I immediately agreed to return to Imperial to continue my research.  
My work at Imperial gives me a strong purpose in life, and I wake up every morning striving to do my best to make a small positive contribution in addressing climate change and global warming. Outside of work, I continue to have an interest in the global financial markets and enjoy investing with a long-term mindset. Recently, I also started picking up bouldering as a hobby. The different boulder problems help to get my mind off work, and I find the sport to be highly effective in boosting my mental and physical wellbeing.