In November 2021, Microsoft will make the new desktop search facility live in MS Teams Desktop applications.
When is the Change Happening?
Microsoft expect to start rolling this out to tenants globally at the beginning of November 2021 and for the rollout to be completed by 30/11/2021.
What is Changing?
Currently when you use the search box in Teams the results are returned as a list in the "context" pane of Teams.  See the screenshot below for how this currently looks.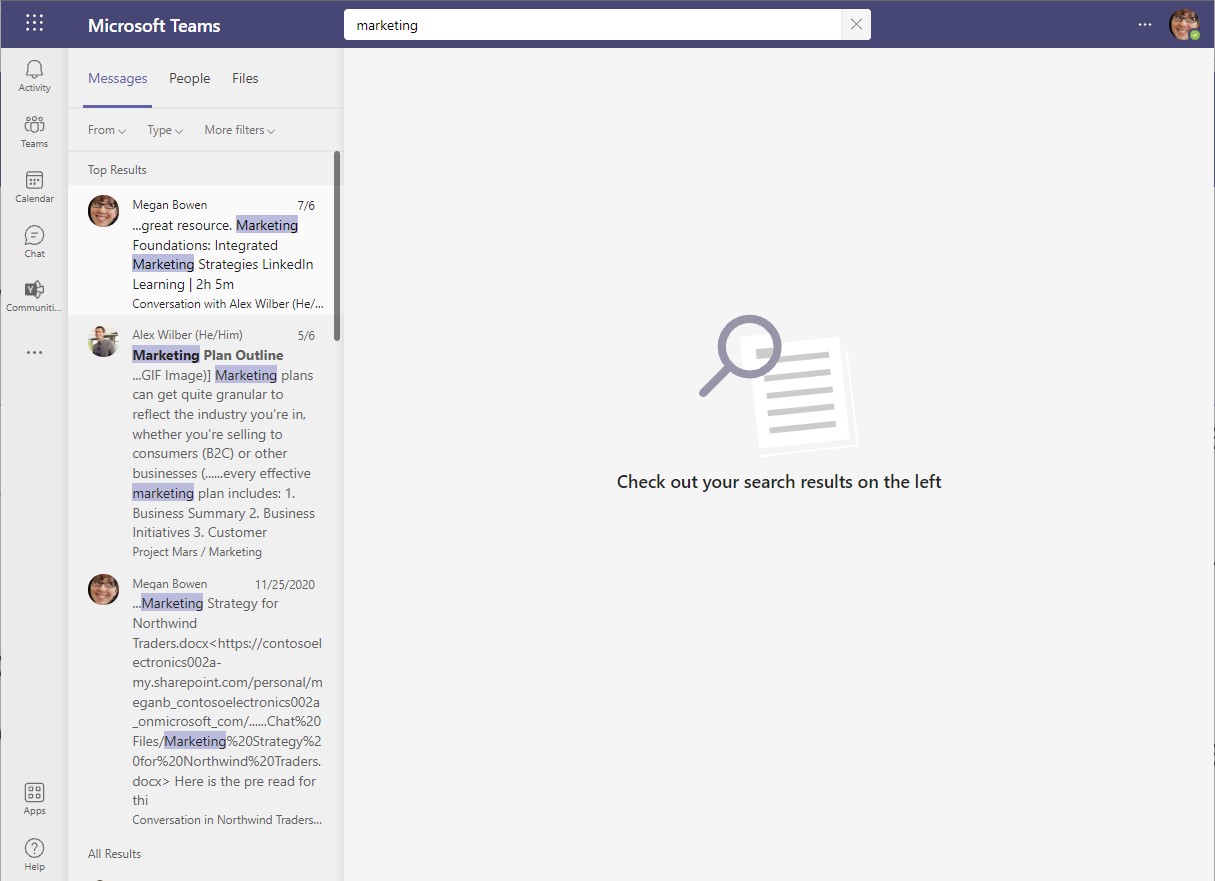 When Microsoft complete the rollout of the new search offering the results will appear as a single central pane, as per the screenshot below.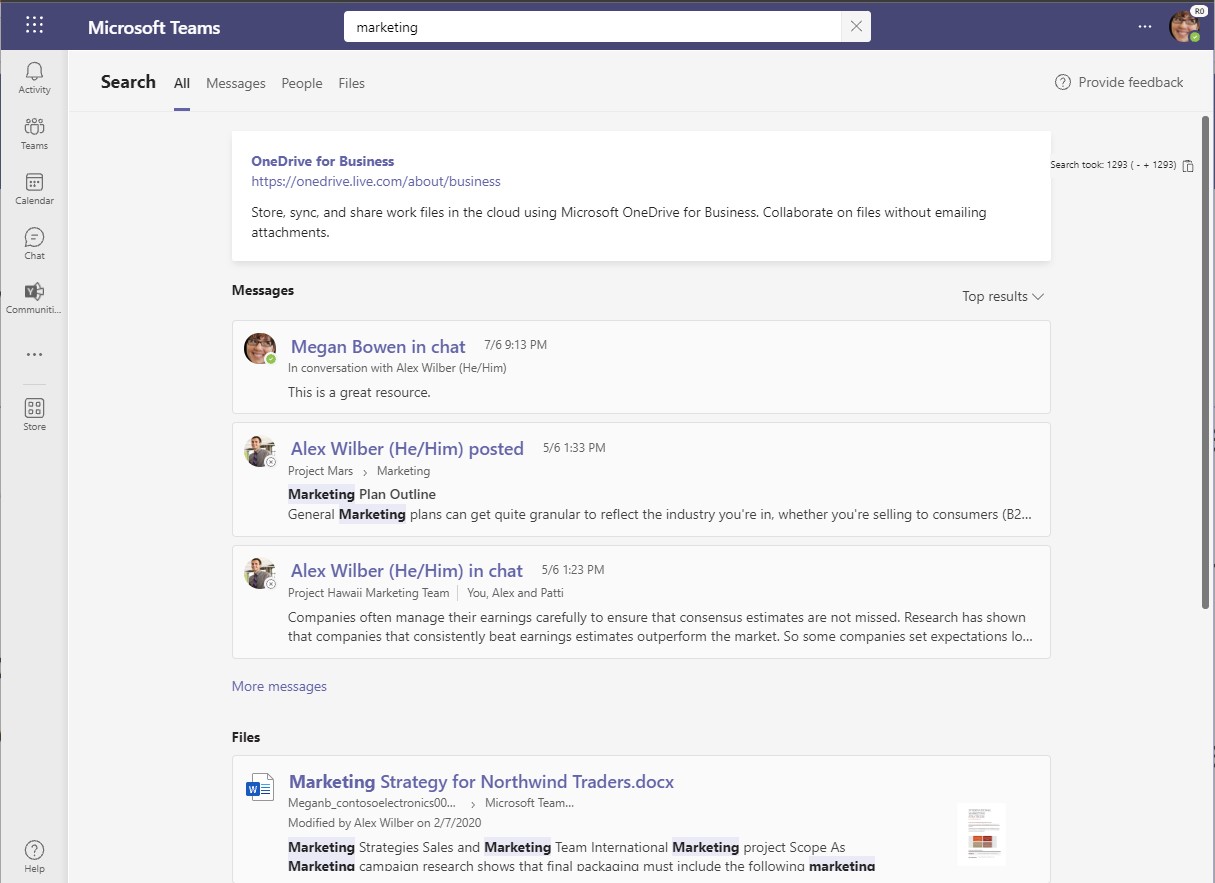 Filtering the results in the new experience will be simpler and easier as you can jump straight to the category of results that you are looking for, e.g. files or messages, etc.
What do I need to do?
No action is required by staff and students.  The change will automatically be applied across the whole tenant and all users will in time see the change in how the results appear.