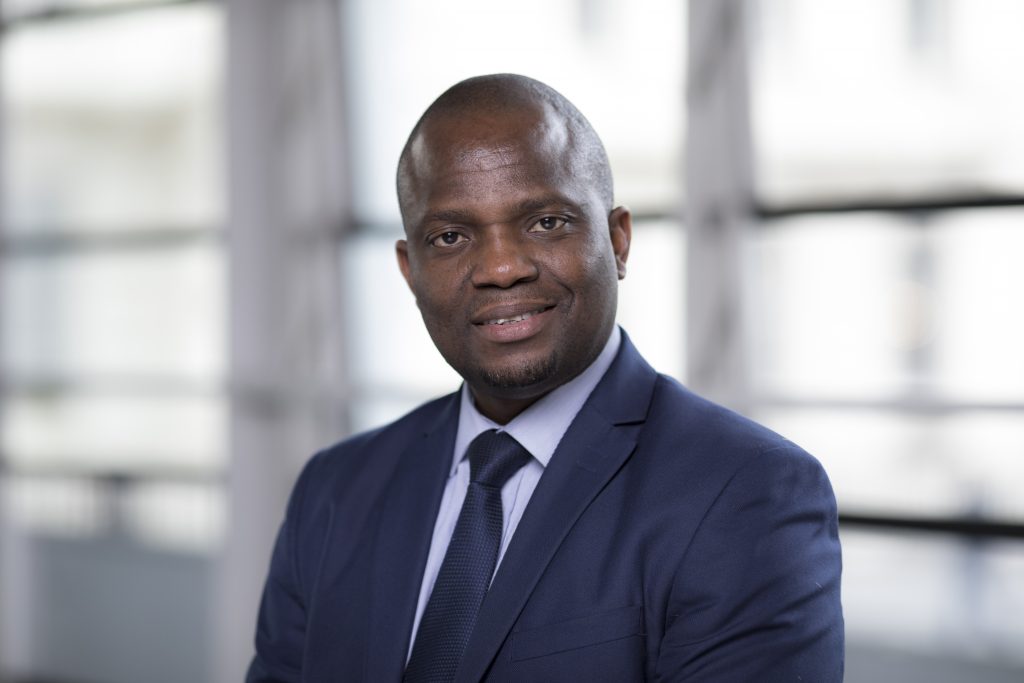 "I'm currently carrying out site inspections at the student accommodation in North Acton, as well as Scale Space at the White City Campus."
Celebrating our community for Black History Month
I was born and raised in Nigeria, where I studied industrial chemistry at the University of Ilorin. I wanted to further my career in health and safety, so moved to the UK a few years later and began working for Coca-Cola Enterprise, and then for the NHS – I spent 11 years at both organisations.
I joined the College in January this year as the Health and Safety Advisor for Estates Operations. My main priority is looking after the health and safety requirements for new projects and refurbishment works. Currently, I'm carrying out site inspections at the student accommodation in North Acton, as well as Scale Space over at the White City Campus. I ensure all construction activities such as lifting, hot work, scaffold erection and working at height are carried out safely.
Throughout my career, I have assessed some very interesting (!) work sites, including those where handrails have been missing on work platforms, or dust hasn't been controlled properly. It's my job to risk assess and remove these hazards to create safe working environments. One of the highlights of my role is grading Imperial's construction sites through a traffic light system. It's fantastic to see health and safety being taken seriously by site managers at Imperial, who always say to me: 'I hope we get a green!'".
I am currently working towards becoming a Chartered member of the Institution of Occupational Safety and Health (IOSH).