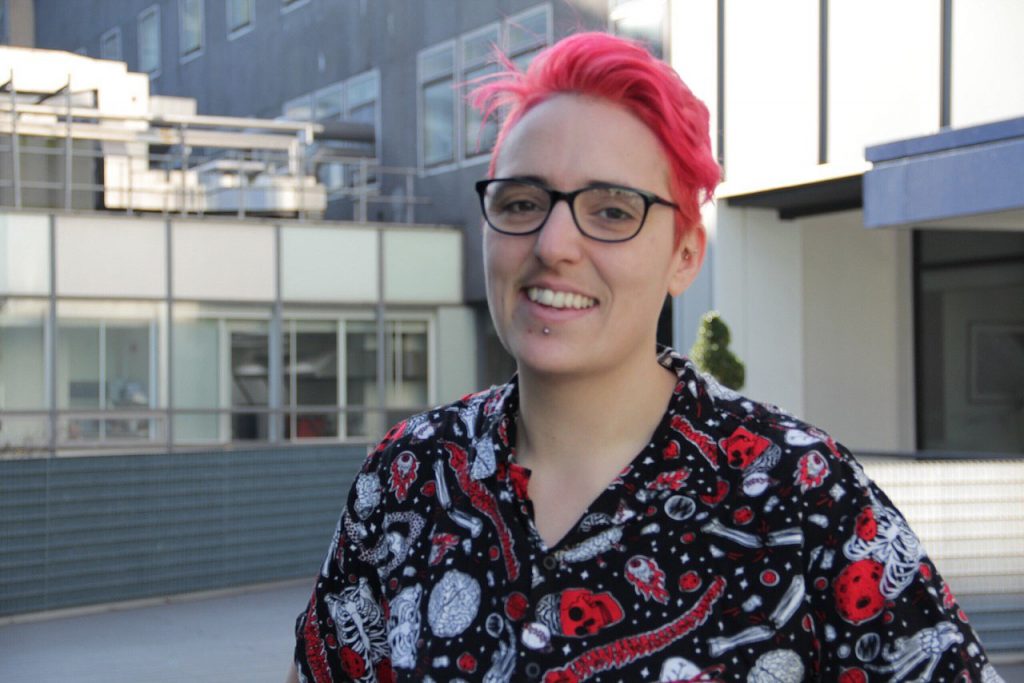 "I am proud to be queer – it has given me the drive to do as much as I can to combat any biases and injustices within science and healthcare."
Celebrating LGBT History Month
I joined the College's Science Communication Master's programme in September last year. The course fits me perfectly and allows me to combine my love of writing, investigating and the sciences. Prior to joining the course I'd studied journalism at undergraduate level, and was always keen to follow this into science communication and reporting.
I'd been working in a few different positions since I'd left university, so coming back to studying and reminding myself to stay focused when writing essays hasn't been easy, but I'm really enjoying the challenge and gaining a deeper insight into how science and society interact.
Since starting my course, I was offered a position as News Intern in Imperial's Communications and Public Affairs team, and this has been a fantastic opportunity to understand how the team works, as well as learning about all the exciting research that is currently happening at Imperial.
When I'm not studying or writing you'll probably find me on skates! I play roller derby for London Roller Derby – it's a full-contact sport played on quad skates and has given me the confidence to be who I am.
I am a queer non-binary person, and this has meant that I have faced some discrimination – but this is nothing compared to what people have endured in the past, and what people in other countries are currently experiencing. I am so grateful to the people before me who have done so much to make my life what it is today, from people who've fought against discrimination like Marsha P. Johnson and the Stonewall Uprising, to people such as Alan Turing who achieved incredible things in the face of so much adversity. It is important we don't forget his death. People are still dying because of their sexuality or gender, and we cannot stop fighting until no one has to face persecution for who they are or who they love.
I am proud to be queer; it has given me the drive to do as much as I can do to combat the biases and injustices within science and healthcare – a big part of this is speaking about it and being involved in the conversation.