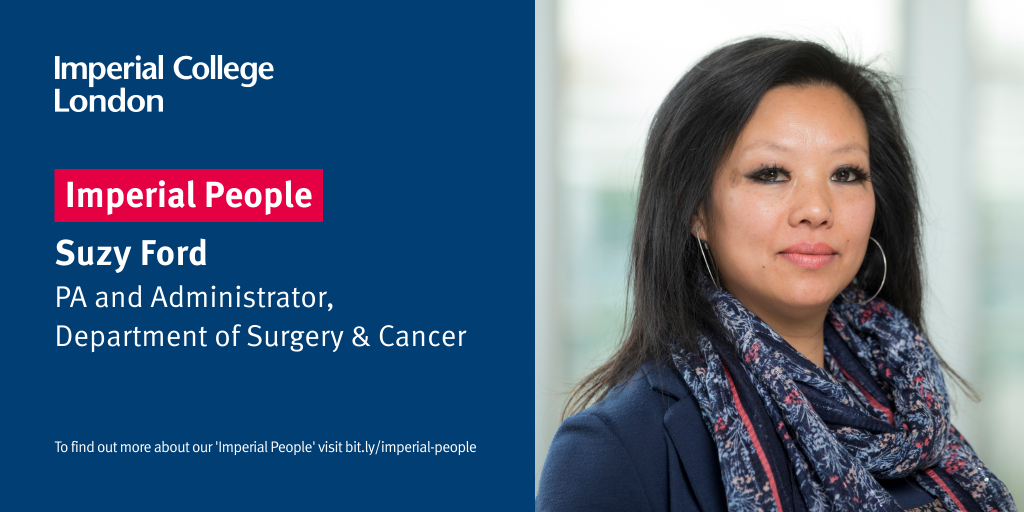 "My school governor role has given me a wealth of experience and has widened my remit within my role working here at the College."
I have been working in the Division of Cancer for over twenty years in cancer research administration. I am a Unison steward and have previously served as Chair, and I am currently Treasurer for the Committee. Previously, I have taught adult education in ESOL (English for speakers of other languages), functional skills, family learning and have taught a range of fitness related classes from dance fitness to Pilates. I have also taught accredited fitness qualifications and have experience in assessment and internal verification.
The team I work with carries out research in a translational laboratory which focuses on detection of micrometastatic disease (cancer cells which have escaped from the original tumour and have spread to other parts of the body) and applies this to the treatment of breast cancer.
Outside of my role at Imperial I am a school governor with responsibility for overseeing the management side of the school. This predominantly includes strategy, policy, budgeting and staffing. As governors, we enable the school to run efficiently and effectively, working alongside the senior leadership team and supporting the teaching staff. Our aims are to provide an excellent education to the pupils, to drive the strategic development of the school, and to raise standards of achievement and encourage positive outcomes for the pupils of the school.
I became a school governor because I wanted to influence positive outcomes for children, specifically at the school which both my sons attended. It's something I've always wanted to do, so it was great to have the opportunity and the support from Imperial to carry out this role. I think there are some misconceptions about being a governor, including that it takes up all your time, but I've found it fairly easy to balance my work and life commitments with being the role.
It's incredibly rewarding and has given me a wealth of experience and widened my remit within my role working here at the College. I've gained transferable skills and knowledge which has enabled me to do more HR-related work and sit on interview panels. I have also connected with other members of staff from Imperial who serve as school governors and carried out some outreach work with the school, alongside PhD students from within the division. I'm passionate about outreach activities and widening participation so it's great to be able to be more involved in this.