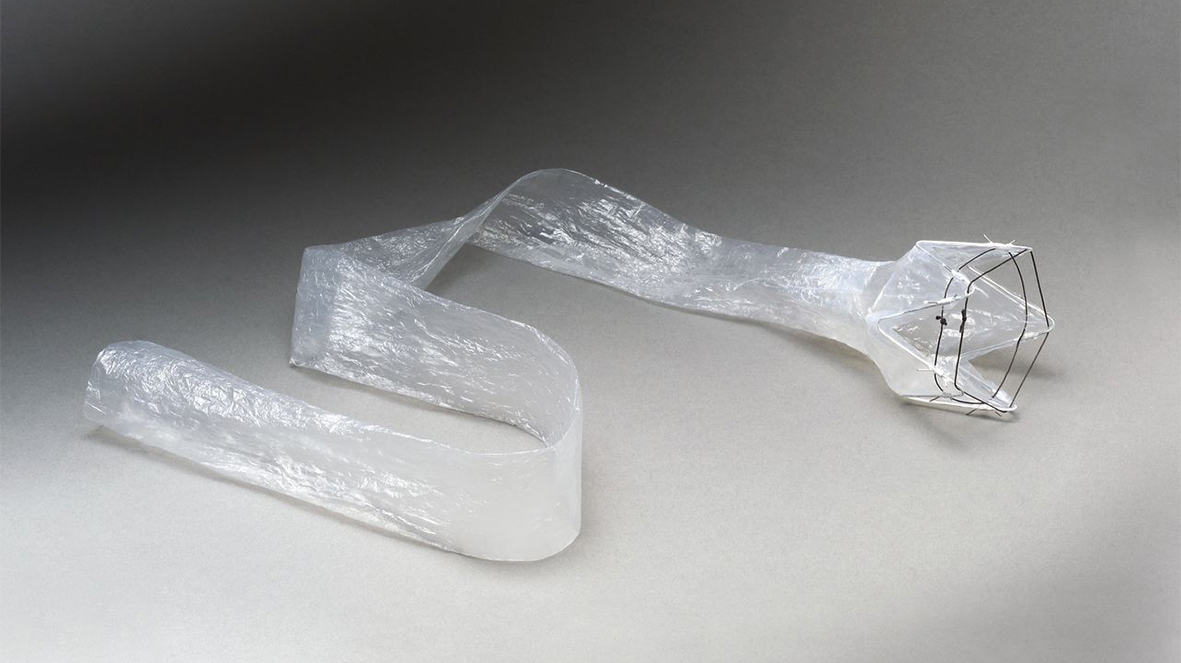 In this post, Dr Aruchuna Mohanaruban tackles the most asked questions about the EndoBarrier – a medical device for the treatment of type 2 diabetes and obesity.
---
UK obesity rates have continued to rise at an alarming rate, with figures higher than any other developed nation. Strongly associated with obesity is the increased susceptibility to developing type 2 diabetes (T2DM) which currently affects 3.2 million of the UK population. Bariatric surgery – a type of surgery aimed at inducing weight loss – usually by altering the stomach and/or intestines has revolutionised the treatment of these conditions and can lead to a 60% remission in diabetes. However, with demand for this type of surgery outstripping supply, there is a greater need to develop non-surgical alternatives to combat the ever-rising obesity and diabetes epidemic.
What is the EndoBarrier?
One promising alternative comes in the form of an innovative implant: the EndoBarrier, developed by GI Dynamics Inc. This device consists of an impermeable 60cm sleeve, made from a fluoropolymer – a tough and resistant polymer. At one end of the sleeve is a stent anchor allowing the device to affix to the wall of the duodenum. The sleeve then extends 60cm into the small intestine.
How does the EndoBarrier work?
Consequently, digested food passes through the sleeve without being absorbed and bypasses the upper part of the small intestine before coming into contact with pancreatic and bile juices at the other end where it is then absorbed. Cutting out the first part of digestion leads to changes in the metabolism of nutrients and glucose through a variety of mechanisms including:
modulation of gut hormones
alterations in the gut bacteria
disruption of bile flow
Consequently, the patient will begin to feel full quicker due to an increase in satiety hormones which will then decrease the amount they eat. There is also a positive shift in the metabolism of glucose in the body, so more sugar is taken up into cells, and the insulin which a person is naturally producing becomes more effective.
How is the EndoBarrier implanted?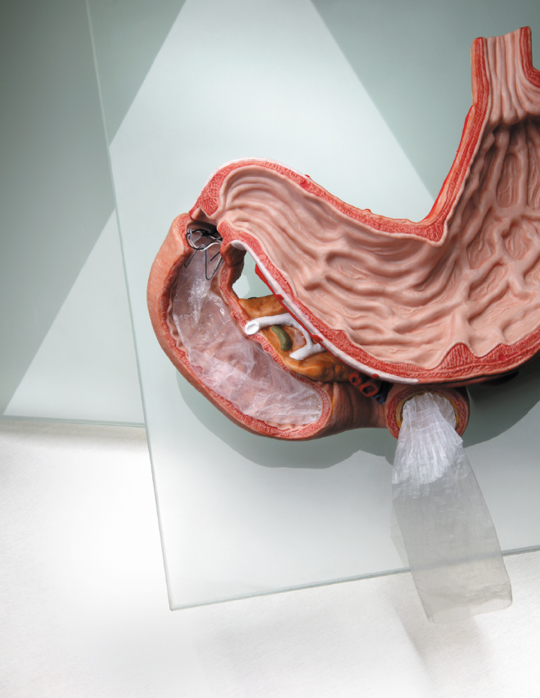 The EndoBarrier is inserted into the small intestine through the mouth using an endoscope (a flexible telescope with optical illumination) and therefore does not require any surgery, unlike a gastric band. Patients can go home within hours of having the procedure performed which takes just under an hour. Another advantage is that general anaesthetic is not always required as the procedure can also be performed whilst giving the patient a sedative, thus reducing the risks associated with anaesthesia.
How is the EndoBarrier removed?
The EndoBarrier is licenced for one year after which point it needs to be removed, but again, this procedure is relatively simple and takes 30 minutes to perform using an endoscope. A specially designed grabber is used to hook the device, collapsing it down in the intestine before removing it safely through the mouth.
How is EndoBarrier being tested for diabetes?
I am a clinical research fellow at the Department of Surgery and Cancer, and along with Professor Julian Teare who is the primary investigator, I head the EndoBarrier trial – a National Institute for Health Research (NIHR) funded multi-centred randomised control trial being conducted at Imperial College Healthcare NHS Trust and University Hospital of Southampton. This clinical trial is unique in that it is nationally funded and is the first randomised control trial of the EndoBarrier, which compares the device against intensive medical therapy for diabetes and obesity.
Does the EndoBarrier work?
With 170 patients recruited nationally across both sites, the trial has already had a positive impact on the health of those successfully enrolled in the study. These are all patients with difficult to manage diabetes who are struggling with their weight. Over 35 patients have had the device implanted successfully at Imperial, with exciting changes in their diabetes control and weight loss seen. The result of this study will be published in 2019.
How is the EndoBarrier impacting daily life for patients?
Patient testimonial:
"I have been suffering type 2 diabetes for approximately five years and struggling with my weight for quite some time. As soon as I heard about the EndoBarrier trial I wanted to take part; I had nothing to lose. I was ready to try anything and ready for a change. Over the course of a year, I had lost a considerable amount of weight – I went from 154kg down to 121kg. My sugar levels went from 61 down to 51 and I was very pleased.
"By receiving the EndoBarrier therapy I have been able to make dietary adjustments and completely stopped binge eating. I have increased my exercise regime too, which was virtually zero. I found that my quality of life has improved, my energy levels have increased and I was overall simply a happier person! I personally would recommend the therapy to anyone. Personally, I've had a lot of positives impacts from it."
The clinical trial has already received widespread interest from the national press and has featured in the Daily Mail and Channel 4 who recognised its simple innovative design and exciting results on weight loss and diabetic changes. As the clinical research fellow, it's very rewarding being involved in the first EndoBarrier randomised trial. Although we recognise that exercise and healthy eating still remain the essential preventative measures for obesity and diabetes, this device could make a big difference in aiding weight loss, or enabling the super obese to reach a weight where they can start exercising. I am hopeful that this device might mimic the effects of restrictive surgery such as gastric bypass but without the risks and complications associated with undergoing surgery, providing another tool in the fight against the obesity and diabetes epidemic.
Dr Aruchuna Mohanaruban is a Clinical Research Fellow at the Department of Surgery & Cancer.
Find out more about the EndoBarrier trial.