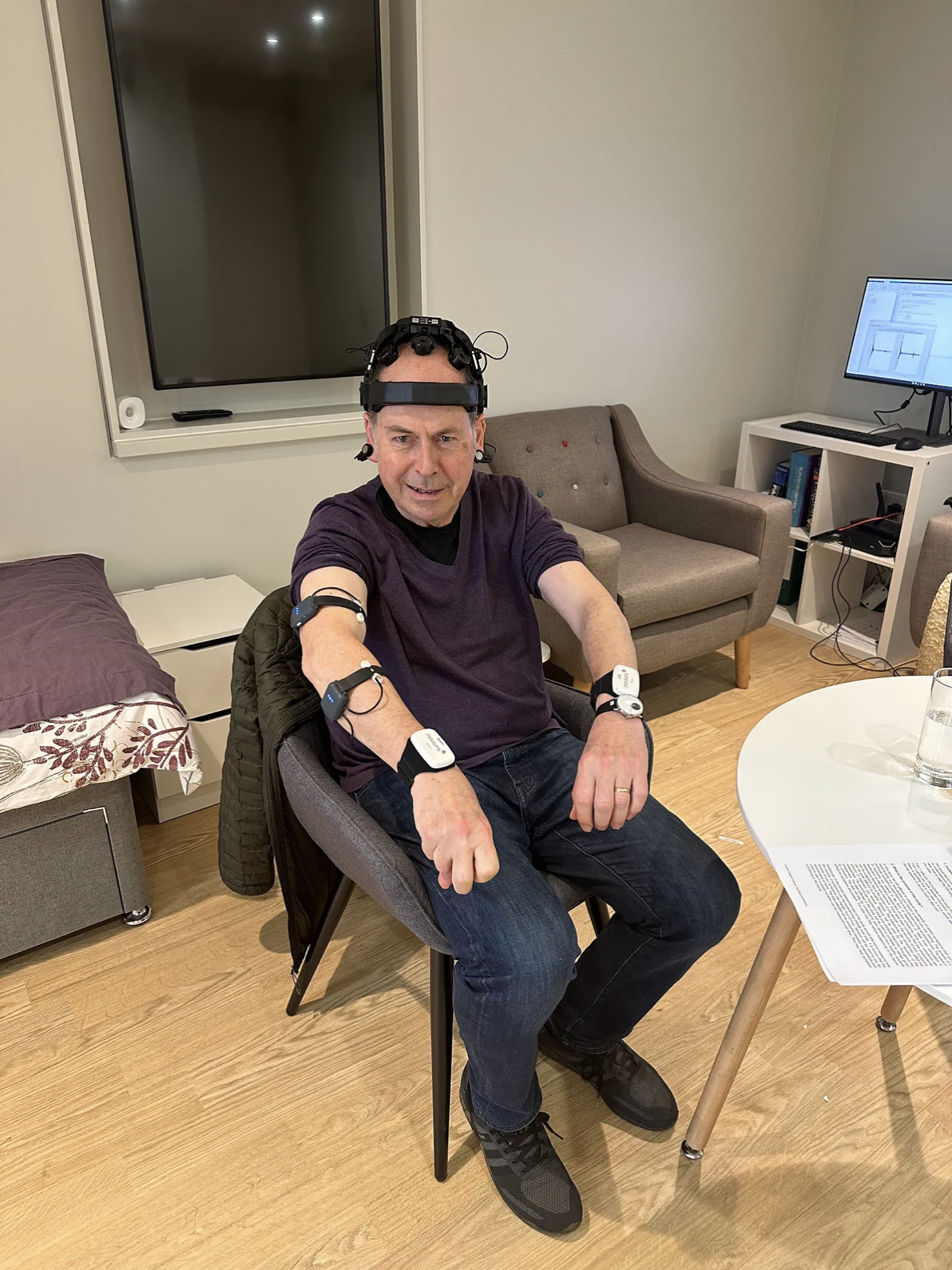 Rory Cellan-Jones is an author and former BBC Technology Correspondent who, in 2019, was diagnosed with Parkinson's Disease. Rory discusses his visit to the 'Living Lab' at the UK DRI Care Research & Technology Centre – a unique mock apartment where scientists can monitor the behaviour of patients in a domestic environment.
---
My week started with quite a stressful day. For nearly five hours I was under the microscope, my every move watched by scientists. They made me walk up and down, rise from a chair without using my arms, open and close my hand rapidly. I spent half an hour staring at a computer screen trying to work out which shape fitted where on a grid, one of a number of cognition tests. They even made me make two cups of tea and four slices of toast.
It was tiring but it was all in the cause of science – and potentially faster drug trials. This all took place in Imperial College's Living Lab, a room fitted out like a small flat on the ninth floor of a tower block in West London. The lab is equipped with video cameras and a series of sensors which provide data on its occupants' activities.