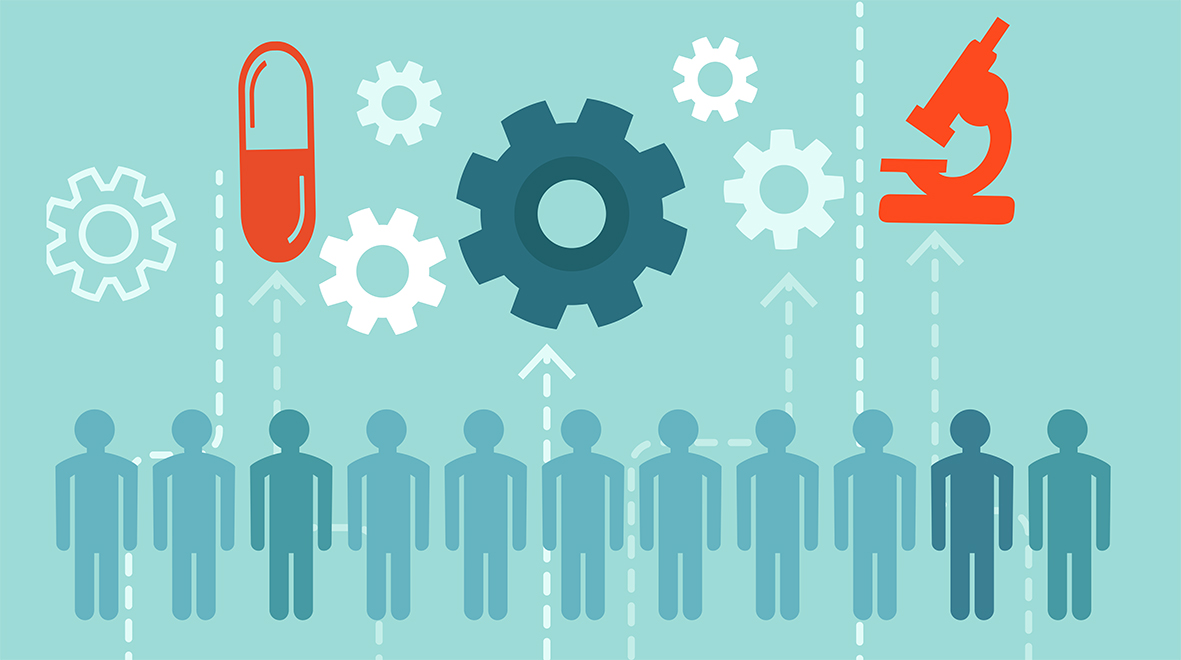 Kelly Gleason, CRUK Lead Nurse, explores the value of patient and public involvement in cancer research and how it can improve the quality and outcomes of research.
---
Patient and public involvement (PPI) is increasingly recognised as important. Funding bodies are asking for more and more from researchers in regard to patient and public involvement. They want to see evidence of authentic and ongoing relationships between researchers and the public that is informing what is being researched, how it is being researched and how findings are shared with the public. Funders want to see more co-creation between researchers and the public and for this to happen, researchers require help accessing larger patient networks and support in maintaining relationships with patients.
My journey with PPI at Imperial
I became involved in patient and public involvement almost a decade ago – it was a relatively novel concept back then. The need for cancer researchers to access patients to involve in their research was increasing. The Imperial Cancer Research UK Centre, where I work as a Lead Nurse, established a group of patients and members of the public for Imperial researchers to have easy access to the patient voice. The group served as a resource to researchers and inputted on everything from grant proposals to lay summaries. They helped us create a research culture at Imperial where patients were integral to what and how we carried out cancer research.
The group's value extended beyond providing feedback on research. One of the initial group members, a retired BBC producer, suggested we create videos to let our patients and the public know more about the research activity ongoing at Imperial. We did this soon after the group was established and these videos played on our websites and in the hospital. This demonstrates the experience and skills of patient representatives; they come with the lived experience of cancer but often other professional skills that are very helpful to researchers and the organisation.
Relaxed spaces
In 2011 I established a regular event, the Imperial Science Café, to give us a space for ongoing learning for researchers, patients and the community we serve. The Imperial Science Cafes allowed researchers to share their research with patients and the public and it gave them a space to listen to what matters to patients – not in a consulting room space but an egalitarian space. The cafes also provided a space for patients and the public to learn more about different types of cancer research taking place at Imperial, the process of translating basic research into a clinical setting and the perspectives and challenges of different researchers.
The events were held at Maggie's West London, a relaxed patient-friendly space near Charing Cross Hospital. This space was chosen as it feels like a home, not a lecture theatre – it's a patient space, not a researcher space. This makes some researchers uncomfortable but sets the tone for it being an event 'for patients' in a non-intimidating and relaxed atmosphere to allow those in attendance to feel comfortable to ask questions.
Dialogue is key
I think the intimacy of the events is that it allowed such good dialogue between researchers and patients. Some researchers simply sat on a stool talking about their research in an easy and relaxed way – a complete contrast to a typical lecture. If a researcher was a basic scientist with no clinical experience, an oncologist was invited to attend to answer any treatment-related questions. This helped to put the scientist at ease and ensure that attendees felt their questions were adequately answered and they did not leave events carrying any unnecessary concern. In the past, scientists voiced concern about not being able to answer clinical questions and potentially using language that may be difficult to understand or inappropriate for a lay audience; the presence of the oncologist served both as a translator and clinical expert.
New perspectives for patients and researchers
The café platform soon became a space of inspiration and transformation for both patients and researchers. One woman who had refused to hear about research during her treatment said at the end of an event: "I now realise what women, women who have stood in my shoes, have done so that I could receive the treatment I received for my cancer. If I was asked to take part in research again, I would consider it."
Sometimes researchers leave events with new ideas or foci for their research.  One scientist left and event stating: "…there was so much talk about side effects, I always focus on outcomes, I don't think about side effects enough, but of course it is important, it is important how you feel when taking treatment."
The science café initiative is now an established platform that continues to provide a place for patients and the public to learn about specific areas of research, the process of developing an idea in the lab and translating that into the clinical for patient benefit, and the challenges faced by different researchers whether they be oncologists, biologists, engineers, physicists or mathematicians.  Researchers use the platform to update the public on the progress of their research projects and to disseminate their research findings.
Why I do what I do
Creating a patient-focused research culture is not always easy but what I know for sure is that whether it be bench or bedside, good cancer research must have the patient at the centre.
This is what inspires me to continue to find ways to support the relationships between our researchers, patients and the public and create an infrastructure that makes it easier for us to continue to learn about each other and design research that will make a difference in the lives of those affected by cancer.
Kelly Gleason is a CRUK Lead Nurse at Imperial's Department of Surgery & Cancer.
Upcoming Imperial Science Cafés: