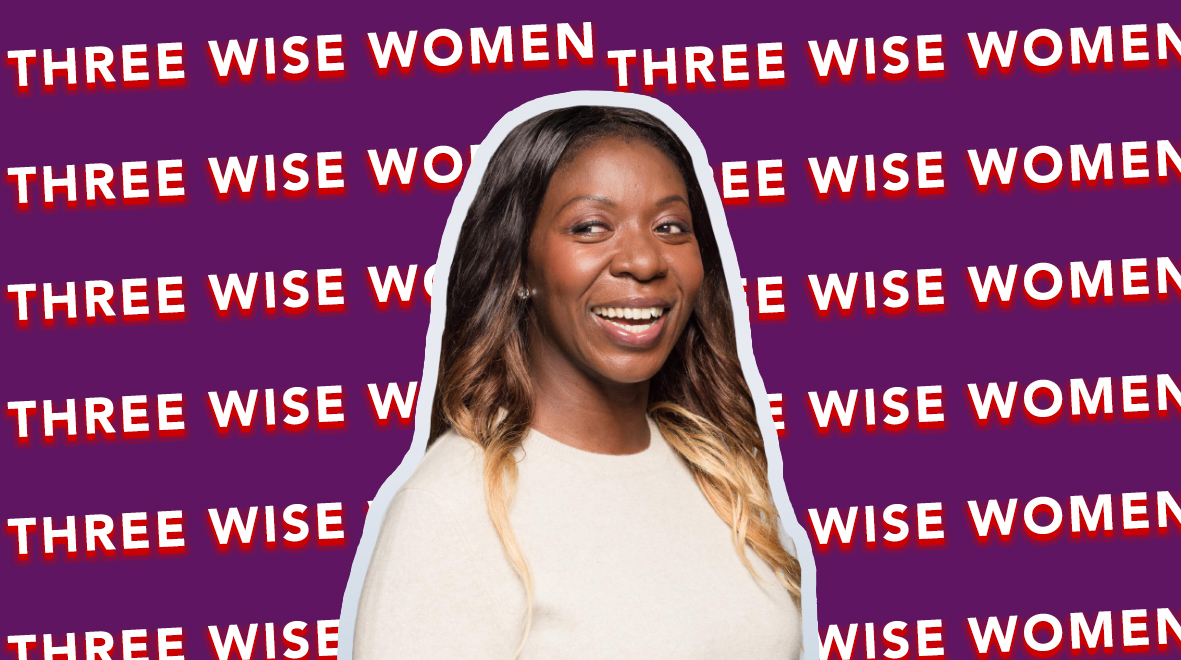 This festive period Three Wise Women from the Faculty of Medicine will be giving us the gift of wisdom.
Dr Sarah Essilfie-Quaye, Project Manager in Research Strategy, discusses how we can all do more to address structural racism in academia.
---
I used to describe myself as an 'early retired scientist' – I left the lab not because I no longer loved research, but due to a series of challenges and roadblocks. However, on reflection, regardless of any career choices I made, it was unlikely I would become a professor. Because I am a woman; a woman who is Black; of African descent – Ghana, to be specific (#GhanaJollof!).
The harsh reality
To have a successful career in academia, I saw becoming a professor as the top of the achievements list, and while this is a tough goal for anyone, it is much, much tougher for some. I looked for Black women professors at Imperial. I think I was looking for my role models. Unfortunately for me 'computer said no', the answer was there were none. Zero. Nada. Zilch. This hugely influenced my decision to move away from academia and towards university administration, as I thought I was more likely to be able to achieve a stable and successful career that way. This was a decade ago, and despite now finally becoming part of a supportive team, I am still on short-term and part-time contracts. For this to happen I had to leave a permanent (albeit part-time) post elsewhere at Imperial – due to the toxic environment and lack of allies.
During my career, I have come to understand several key issues around race, and these include how under-represented Black women are at Imperial. There are still no women that look like me as professors. Nor in any permanent academic roles. In the whole of the UK there are only 35 professors who identify as Black women out of 21,000. And as I currently keep trying to highlight, while 25 per cent of Imperial staff are from a Black, Asian or ethnic minority (BAME) background, only 9 per cent are in senior positions, and how many of those are Black…?
Checking our privilege
Today there is much more discussion going on around these numbers and what they mean. Perhaps even an increased awareness by many in more privileged positions of the biases that are in play for these low numbers to persist, as well as the fact that this is genuinely bad for us as an institution. I am starting to sometimes feel a little less like the only person in the room who seems to notice or to care.
However, although the increasing conversations and acknowledgements are a small step in the right direction, we must start doing more than just talking about it, and issuing statements, and thinking that things will correct themselves without us putting in some significant effort and making some major changes – even if these will be hard work and confronting for many.
Mum knows best
In reality, I have been having this conversation in one form or another my whole life. My mum tried to tell my siblings and me when we were younger the Spice Girls had it wrong – we do not live in a time with real 'girl power' where we are all equal, nor in a post-racial society. My parents answered the call to the former colonies from 'The Motherland' and came to England in the 1970s to train as nurses in the NHS. Unfortunately, they were subject to racial abuse and affected by structural racism throughout their careers. And in terms of the ability of their children to make it to top positions in their chosen professions, little has changed.
I see the impacts of racism already affecting the next generation, I see my cousins, niece and nephews facing the same issues. No more. It has been going on for too long, and I don't want my young children to have the same experiences as me, nor for them to look back when they are my age and to have similar stories to tell.
Sharing the load
I want to work to bring about positive change, but of course I can't do this alone, and I know there are many others who are wanting to help to improve things. Imperial As One (IAO) – Imperial's Black Asian Minority Ethnic staff network – was launched in 2005, and after finding out about it a couple of years ago and joining, I have realised the power of these types of organisations in helping us transform into a better university.
I've found that by sharing the load with others, great things can happen.  I also discovered that the network was a space I could be more 'me' and not always feel like an 'other'. I was invited to become a Co-Chair, in September 2019, and I was keen to take on the role because I had already seen the impact of staff networks to help improve Imperial's diversity, and because it was an opportunity to use my experiences and skills to influence change for the better, while also supporting others to achieve their best. Both of these things have always been extremely important to me.
Creating a supportive environment
The pandemic has turned everyone's life upside down, and it has starkly highlighted the issues of structural racism manifesting in health inequalities and increased death rates amongst BAME communities. On a personal level, I have lost close family members and have dear friends who have also lost their parents and loved ones to Covid-19.
And then the George Floyd murder happened. This moment reignited the Black Lives Matter movement across the world and accelerated the call for action and change within our own institutions. While it was good that the College issued statements in support of the Black Lives Matter movement, I had many colleagues who were upset that their own managers or teams didn't offer any support or even acknowledge the potential impact this had on them directly.
I am happy that IAO already had provisions in place to support our community, and my fellow Co-Chairs and I rapidly put extra resources in place. The IAO Coffee Mornings were already popular but after the murder we had a surge in members wanting a place where they could come and talk about what was in their hearts or just to listen in an inclusive environment.
The increased visibility of the network and what we do has resulted in a surge in our membership – and we have a fantastic group of people getting involved in many of our initiatives and activities. I know there are big things coming for us in 2021!
What can you do?
I believe everyone can actively do things to help improve our culture and diversity, at Imperial and more broadly. These include:
Listen to people in everyday life, and hear their experiences:
Educate yourself. Places to start:

IAO reading list (accessible to Imperial staff and students) and online resource,

Take action. Do the work. Share the load:
Dr Sarah Essilfie-Quaye is a Project Manager in Research Strategy; Project Director, Culture Initiatives Management Group, and Co-Chair of Imperial As One.