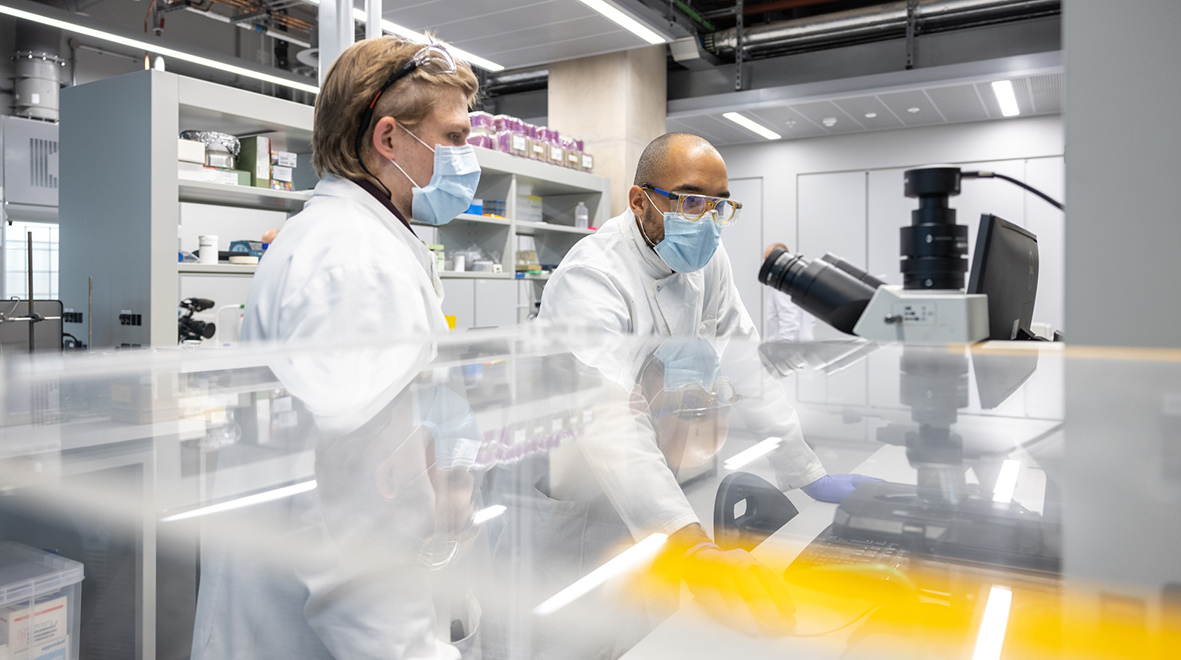 On Clinical Trials Day, Fran Husson discusses how receiving treatment for Acute Myeloblastic Leukaemia made her aware of the value and impact of research.
---
It is impossible, as a patient, not to think "vaccination" when asked to engage in some reflection about "Research".  Vaccines would not have been created so swiftly to combat Sars-CoV-2 if strong and well established multi-disciplinary cohorts of researchers, within prominent academic institutions, had not been in place to mastermind clinical trials and produce an effective immunisation response to the pandemic.
This begs the question of Patient and Public awareness of research, whether for clinical purposes or service delivery of health and social care.  Do we need such a devastating global pandemic to raise the profile of research?
In my case, a late diagnosis of Acute Myeloblastic Leukaemia provided the lightning bolt to make me aware of research. Hospitalised in isolation for ten months, under round-the-clock treatment from clinicians who also involved me in different clinical research projects, I could not but appreciate the full value and impact of research.
Like many other people lucky to survive difficult and complex cancers and other diseases, I am devoting my professional retirement time to supporting different types of research activities.
The pandemic, in addition to the discovery of new forms of treatment and immunisation, has also accelerated the adoption of innovative models of care enabling members of the public to fully exert agency and autonomy to manage their health, from minor ailments to long term conditions. The adoption of digital health tools, some of which had been around for a while but had been largely ignored, suddenly found prominence to maintain doctor/patient relationships when physical meetings were impossible.
Amongst the many areas which offer new research opportunities, problematic polypharmacy and medicine optimisation are of particular interest to me after the increase in the use of Electronic Prescription Systems and the diffusion of Personal Health Records (PHRs) across the UK and health and social care settings.
Everyone taking medicines, whether prescribed or over-the-counter, let alone supplements, can now not only keep track of what they self-administer every day but easily disseminate this paramount information to any member of their health and social care teams.
At a time when people are "seen" (virtually or physically) across different care settings, at a time when telemedicine and virtual wards will expand to enable remote monitoring of patients with long term conditions, connected systems across regions or place will ensure that patient-generated health data, in this instance their "real" medication list, is seen at the right time by the right person.
This offers new vistas to engage patients in reporting their use – or not as the case may be – of delayed prescriptions for antibiotics and of rescue packs and other stand-by medicines.  Owning the decision to take a course of medicine, or not, coupled with the tool to report in simple terms the reasons behind the decision (symptoms, lifestyle, environment issues…) is very powerful in terms of reinforcing the partnership between professional and patient, which underlies all positive outcomes.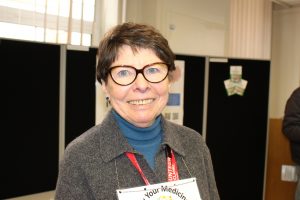 Fran Husson is a Public Partner at the NIHR Health Protection Research Unit in Healthcare Associated Infection and Antimicrobial Resistance.
Fran Husson was winner of the prestigious President's award in the category 'Inspirational Partner Award for Societal Engagement' awarded to individuals or teams outside Imperial who have made outstanding contributions that inspire and support us in the achievement of one or more of our societal engagement aims.