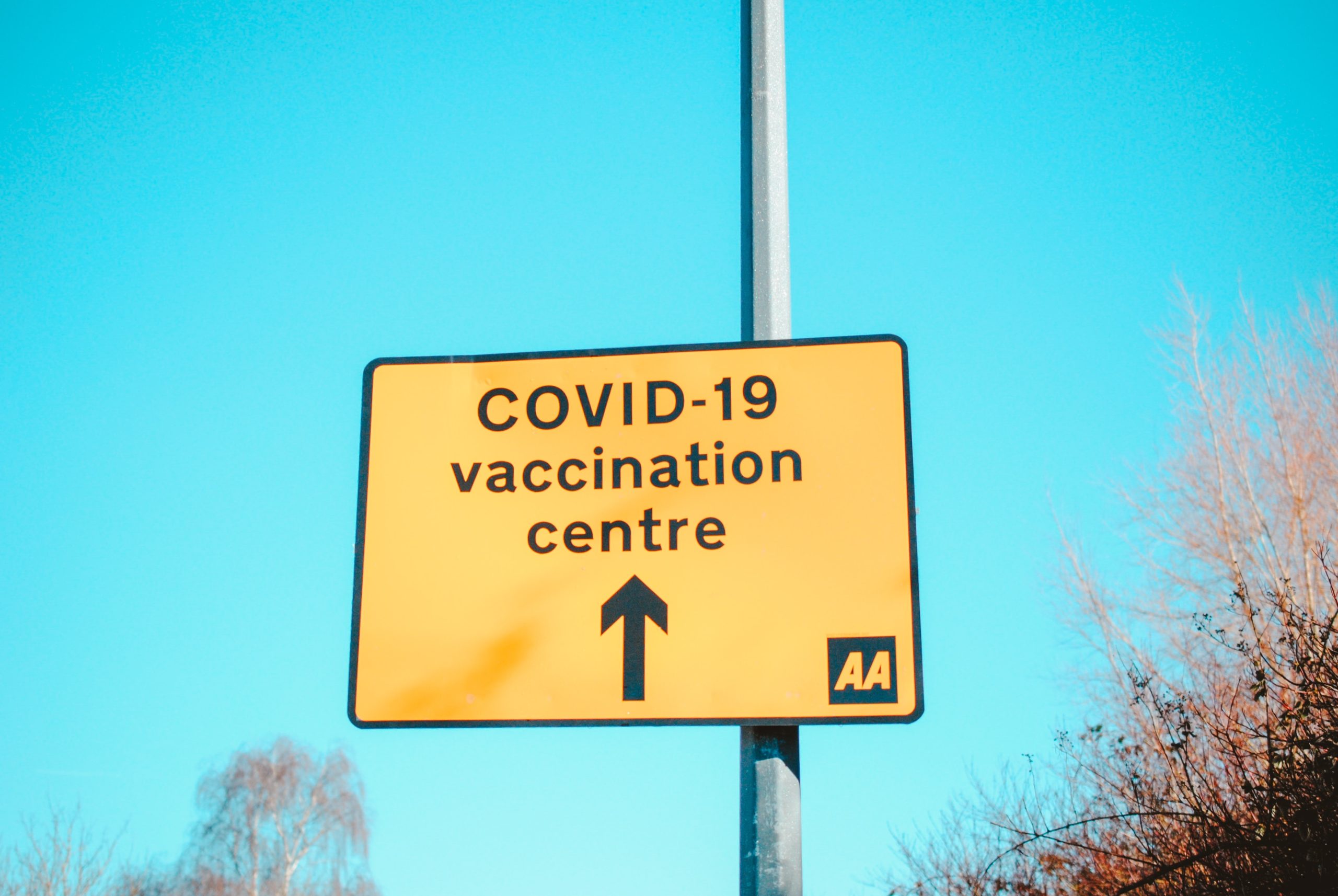 Recently, the UK Government announced that offers of first and second Covid-19 vaccinations will come to an end after 30 June. Ahead of World Immunisation Week, Professor Azeem Majeed from the School of Public Health discusses this major change in national vaccine policy, and why it's important to stay up to date with Covid-19 booster vaccinations.
---
The announcement from NHS England that first and second doses of Covid-19 vaccines will no longer be offered to adults after 30 June 2023 signifies a significant change in national vaccine policy. We will all remember the start of the Covid-19 vaccination programme in December 2020, the rapid rollout of vaccines by the NHS, and the enthusiasm for vaccination amongst most sections of the population. Vaccination curbed the impact of Covid-19, leading to large falls in hospital admissions and deaths, and allowing the government to end Covid-19 restrictions.
We are now though entering a new phase in which Covid-19 vaccination will be restricted to older people and those in medical problems that place them at higher risk of adverse outcomes such as hospitalisation and death. The very highest risk groups – such as the immunocompromised and people aged 75 years and over – have been offered booster vaccines every six months for the past two years. Other population groups – such as NHS staff, those aged 50 and over, and people with significant medical problems – have been offered annual booster vaccines.
Improving vaccine uptake
Whether this policy continues in the future will depend on factors such as Covid-19 infection rates and the probability of serious adverse health outcomes from infection in different population groups. But given that Covid-19 infection rates remain relatively high – and are still leading to hospital admissions and deaths in groups such as the elderly – it does look likely that booster vaccines will be a fact of life for many people. Ensuring high risk groups continue to take up the offer of booster vaccines will be a key task for the NHS and public health organisations in England to improve population health outcomes and reduce pressures on the NHS from Covid-19.
This will be challenging to achieve because we have seen a fall-off in the take up of Covid-19 vaccines in the most recent booster campaigns compared to the very high take-up in the first phase of the vaccination programme. We need to continue to emphasise the importance of Covid-19 vaccination and aim to improve vaccine uptake rates – particularly in parts of England that have seen a low take-up of vaccination such as inner city areas of London – and in population groups such as ethnic minorities. As well as positive messages about vaccination, this also requires strong engagement with communities and areas that have had a low uptake of Covid-19 vaccination. Making vaccination easily accessible – for example, by ensuring that vaccination is offered close to where people live and work – is also essential.
One final opportunity
For adults who are currently unvaccinated, there is one final opportunity to take up the offer of Covid-19 vaccination. As a medical doctor and public health specialist, I am strongly encouraging people who have not had their first or second Covid-19 vaccination to come forwards for this before the deadline of 30 June 2023. Vaccination continues to provide good protection against serious illness and death. Even in people who have had a previous Covid-19 infection (which also reduces the risk of serious health outcomes) vaccination still offers additional benefits. People in underserved communities such as the poor and ethnic minorities – and often experiencing the greatest health inequalities – are also the most likely to be under-vaccinated. Vaccination is essential in these groups to reduce health inequalities and improve clinical outcomes.
Although the era of mass population vaccination is ending and we move towards a more targeted vaccine policy in England, the risk of a further wave of serious illness from Covid-19 remains. This could arise either from declining population immunity or from the emergence of a new variant of SARS-CoV-2 (the virus that is the cause of Covid-19) that can bypass pre-existing immunity and cause more serious illness than currently circulating variants. We must therefore remain ready to update our vaccines to deal with new variants of SARS-CoV-2 and once again roll out Covid-19 vaccination in the population should the need for this ever arise in the future.
Professor Azeem Majeed is Professor of Primary Care & Public Health at the School of Public Health, and Head of the Department of Primary Care & Public Health.