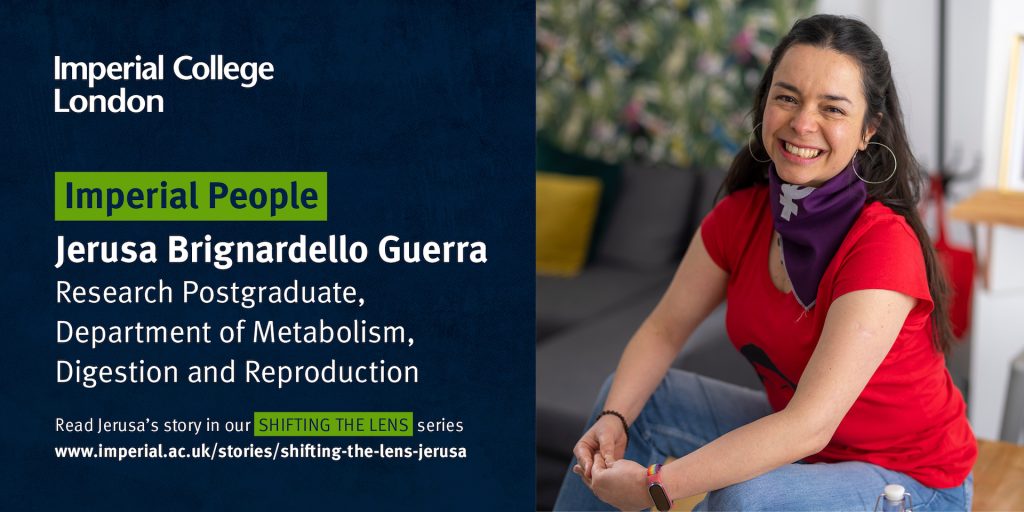 Part of Shifting the Lens: A celebration of cultural diversity at Imperial 
"When you are Chilean, you feel proud because you come from a country that has overcome a lot of difficulties. We are extremely resilient."
When you are Chilean, you feel proud because you come from a country that has overcome a lot of difficulties. We are extremely resilient. We have many natural disasters like earthquakes and volcanoes, so we are used to rebuilding everything. Bad things happen often, but we learn to carry on. 
There is so much about Chile that people are not aware of. Chile is a really wealthy country in terms of literature – we have incredible writers such as Nicanor Parra, Roberto Bolaños and Pablo de Rokha. We have wonderful celebrations, such as for 18 de September, where the country stops for a week to mark the first meeting that started the process of independence from Spain. Everyone gets together to eat traditional Chilean food like empanadas and asados and drink terremotos, piscolas or an awesome Chilean wine. 
I listen to music from every part of the world, but I need to listen to music that is from Latin America or from Chile regularly. Whilst I'm Chilean, I'm also very proud to have indigenous roots as do most people in Latin America. I am constantly trying to show my daughter diverse Latino and Chilean music from musicians such as 31 minutos, Los Jaivas and Claudio Arrau.  
My next challenge is immersing her in Latin American literature. I look forward to the day she learns to read, and then I will introduce her to my childhood favourite Chilean authors like Gabriela Mistral (the first Latin American Literature Nobel laureate), Marcela Paz and Francisco Coloane. When I was a little girl, my mother took me to the library regularly and I do the same with my daughter even though she does not yet read. 
Food in particular is very important to me. Most of the time during the week we cook Chilean food. In my culture, food is a way to show love and appreciation for someone and we socialise around food. I introduced my daughter to cooking at the age of one. Since then, we have always cooked together. 
I speak Latin American Spanish with my daughter, as well as English and Dutch as my husband is from the Netherlands. We celebrate Chilean, Dutch and some British festivities, where our daughter learns from the different cultures that surround her. Considering my identity and life experiences, I am raising a strong, resilient, independent woman who is aware of her Chilean heritage.