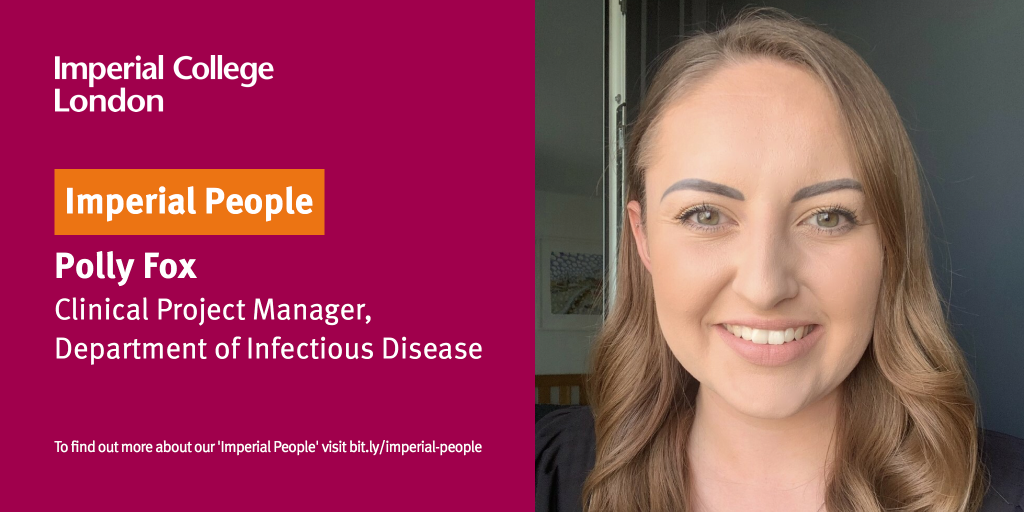 "It was incredibly rewarding to see our work make a difference."
I studied BSc Medical Sciences at the University of Exeter which exposed me to a range of disease areas and therapeutics. After graduating, I took a position as a research administrator at Imperial in January 2019, working with the Ageing Epidemiology Unit at Charing Cross Hospital. My manager was very supportive of my career development and ignited my interest in clinical trials and research. I found it very fulfilling to contribute to research that can lead to improved treatments and outcomes for many people.

In September 2019, I moved to an infectious diseases research group at St George's as a Clinical Project Officer with a small portfolio of trials to manage. In March 2020, our studies were suspended due to the pandemic, and we diverted all our time and resources into running the COVID-19 vaccine trials. During this time, I was promoted to Clinical Project Manager and managed the Novavax COVID-19 vaccine trial as the lead UK trial site. The trial led to it being approved for use in the UK. It was incredibly rewarding to see our work make a difference.
Since moving back to Imperial, I now manage COVID-19 Human Challenge Trials, where we intentionally infect people with COVID-19 in a controlled and safe way. We have a growing portfolio of studies and a growing team to support the invaluable research we do. It has been a new challenge for me, as the set-up and management of human challenge trials is very complex with many ethical considerations, but I am very proud to work on these crucial studies which have already furthered our understanding of COVID-19 and other infectious diseases.
Outside of work, I also study part-time for an MSc in Clinical Trials. I have little free time but when I do, I love to escape London to the countryside to see my family, but mainly to see the dogs, cats, chickens and horses!