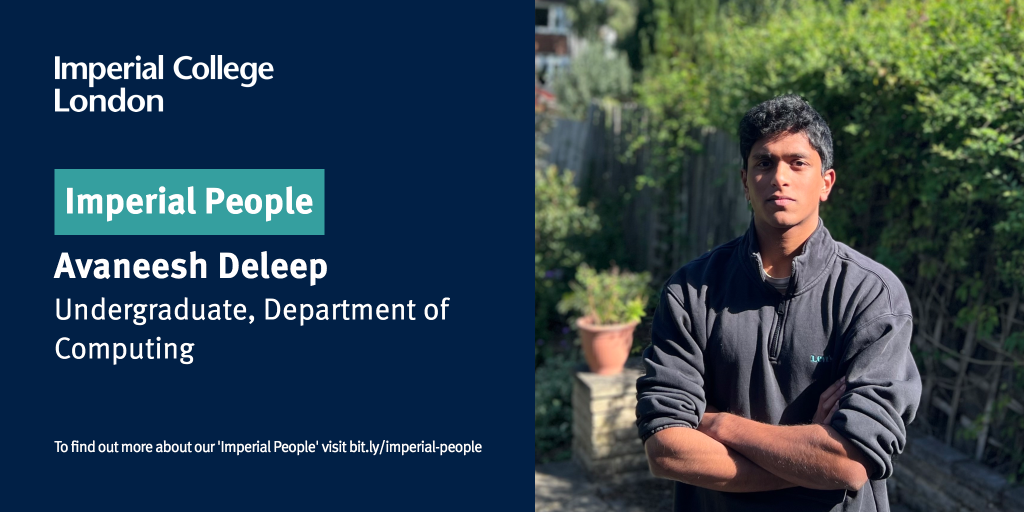 "At Karman Space Programme, we aim to be the first student team to launch a reusable liquid-engine rocket into space."
I'm a third year Computing undergraduate here at Imperial.  For me, the biggest perk of the subject is how wide-ranging it is – from fascinating mathematics, to understanding how electricity in silicon can compute! I have particularly enjoyed learning how compilers turn programming instructions into machine code a computer can understand, and how we can design algorithms to be more time and memory efficient.

When you think about the long-term future of humanity, what pops into your mind? For me, it's an interplanetary species exploring the universe. So, to make this future a little bit closer, I work as the Software Engineering Lead at Karman Space Programme (KSP). At KSP, we aim to be the first student team to launch a reusable liquid-engine rocket into space.
I came onto the team quite early on, originally just to help build the rocket. However, it soon became evident that we needed a software division, so I took on my current role as Software Engineering Lead.
I love working with the software team as we are involved across the entire spacecraft development process. We are responsible for digital-twin simulations, post-flight data processing, and even designing and setting up network connectivity in remote launch sites. Our work has garnered the attention of many companies, including Google, Cisco and Microsoft. Industry advisers from these companies have been invaluable in accelerating our development process with their experience, and providing an unrivalled opportunity to learn technical skills.
I'd encourage all students who are passionate about an idea to pursue it further with other like-minded people. Joining societies that you're interested in can also help you learn about other programmes.
Looking to the future, I am excited to continue working on future launches with KSP. We have students from all departments, and all walks of life. It is a privilege to work with, and learn from, the diverse people Imperial and KSP have to offer, while sharing my ideas and solutions with the team.
Post-graduation, I hope to work as a developer for a few years before looking to undertake a PhD. Outside of my academic life, I love bouldering, cooking and graphic design.