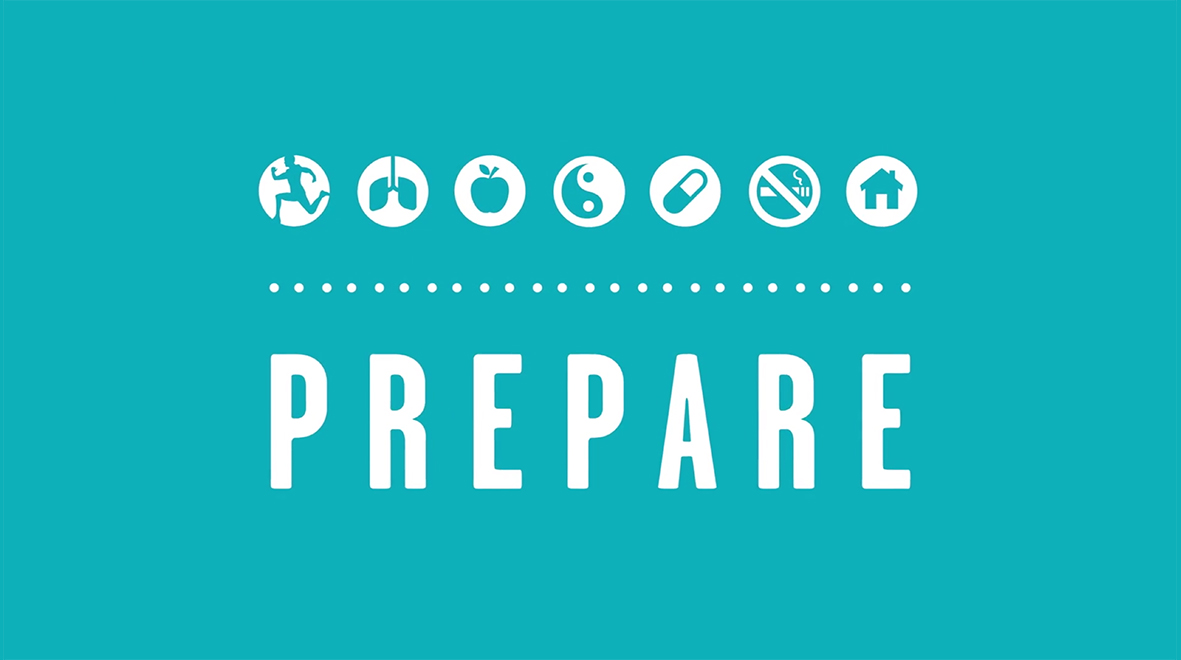 Originally published on the Imperial College Healthcare NHS Trust blog, here clinical nurse specialist Venetia Wynter-Blyth explains how the programme helps patients adopt the good habits needed to aid their recovery.
---
All types of surgery require preparation and, afterwards, recovery time. But according to the oesophago-gastric cancer team at Imperial College Healthcare NHS Trust, undergoing major surgery is like running a marathon. The PREPARE for Surgery programme, designed by the team, 'trains' patients for surgery based on their individual needs. It looks at different factors important to focus on before and after a procedure, including physical activity, diet, psychological wellbeing and medication management. 
The PREPARE for Surgery programme is all about treating a patient holistically and looking at the whole picture. We know when someone is due to have surgery, the psychological side of preparation is just as important as the physical side; so we work hard as a team to strike the right balance and have a positive impact on our patients' post-operative outcome.
Once we know someone is going to have surgery for oesophago-gastric cancer, we invite them to our PREPARE clinic. We assess every patient in clinic and establish their 'baseline' measurements. This gives us a benchmark to improve on over the four to six weeks it takes to complete the programme, and prior to the patient's surgery. Our surgical team makes sure they schedule procedures with enough time for patients to benefit fully from PREPARE.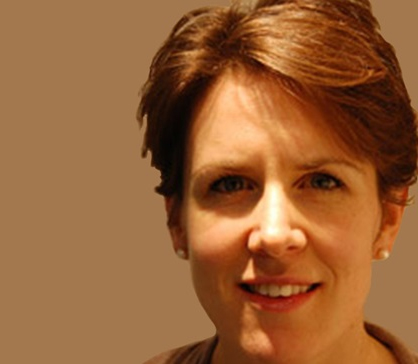 Patients see different members of the team while in clinic, such as our dietician and exercise therapist. As clinical nurse specialist, I conduct psychological assessments, give patients information on the surgical procedure and answer questions.
The baseline measurements we take in clinic help us to develop a plan with daily or weekly goals, which are tailored to each individual patient. We may prescribe an intervention like a set of exercises, for example, and then set some goals around how often the patient should complete them and for how long. Depending on how the patient progresses against their goals, we set new goals so over time the patient's baseline measurements improve and as a result they're in a better position for having surgery.
Engaging patients
The main thrust of PREPARE is patient engagement. We work alongside patients to empower them to take charge of their health throughout the whole pathway – from their treatment and surgery, through to their recovery and long-term outcomes. Many of our patients are elderly, have several comorbidities and are facing major surgery, so a four to six week programme with specific goals really gives them the time and support to get into the best condition possible.
We've put 65 people through the official PREPARE programme since we launched two years ago. Having analysed the data for 50 of these patients, we've seen a dramatic improvement in terms of outcomes. For example, the number of patients experiencing surgical complications has decreased, as has the severity of these complications. We've also seen our patients' length of stay in hospital reduce as they recover quicker.
When we initially proposed the PREPARE programme there was inevitable cynicism – no-one believed we'd get people in their 70s or 80s to the gym!  But we've had the opposite experience. The majority of patients enjoy the challenge and feel like they are actively participating in their overall outcome and it's really great to see. In fact many patients have said thanks to PREPARE they take better care of themselves now than they did before their cancer diagnosis.
In the past, before we had this programme, patients would be diagnosed with cancer and told they needed major surgery. There was little or no structured support to help them prepare for the experience. This left a lot of patients feeling anxious and like they had no control over what was happening to them. They didn't know what to expect and what to do to help themselves. By working alongside patients, developing goals with them, and supporting them to reach these goals, it's like we're on a journey together and patients now have a deciding role over their own health outcome. Also, there's a strong element of peer-to-peer support. Patients buddy up at the gym, support and compete with each other. They become part of a community of people who have struggled with the same disease and challenges, and are working together to beat it.
We're starting to expand the PREPARE programme beyond oesophago-gastric cancer patients to work with urological and lung cancer patients who also require major surgery and intensive recovery. For these patients, national targets dictate they should undergo surgery as soon as possible – usually within two weeks. So we are working to adapt our four-week programme to a two-week schedule; we believe even two weeks of intensive preparation can positively affect outcomes.
In my opinion, PREPARE is a good example of how clinicians and patients could work better together. As a health service I believe we need to move away from the 'paternalistic' model – where healthcare professionals exercise authority over patients and make all decisions for them. It's patients who should be in the driving seat, taking control of their health and actively collaborating with us as healthcare professionals to produce the best outcomes and to improve quality of life. Although clinicians may come and go, patients are effectively on a journey with their condition for their whole lives, so it's really important they have the tools and support to drive their care from the outset.
Learn more about the PREPARE for Surgery programme on the Imperial College Healthcare NHS Trust website.
---
Venetia Wynter-Blyth is a Macmillan Nurse Consultant at Imperial College Healthcare NHS Trust, and has been awarded an Imperial Research Fellowship, based in the Department of Surgery and Cancer.
This post was originally published on the Imperial College Healthcare NHS Trust blog and has been reproduced here with permission.