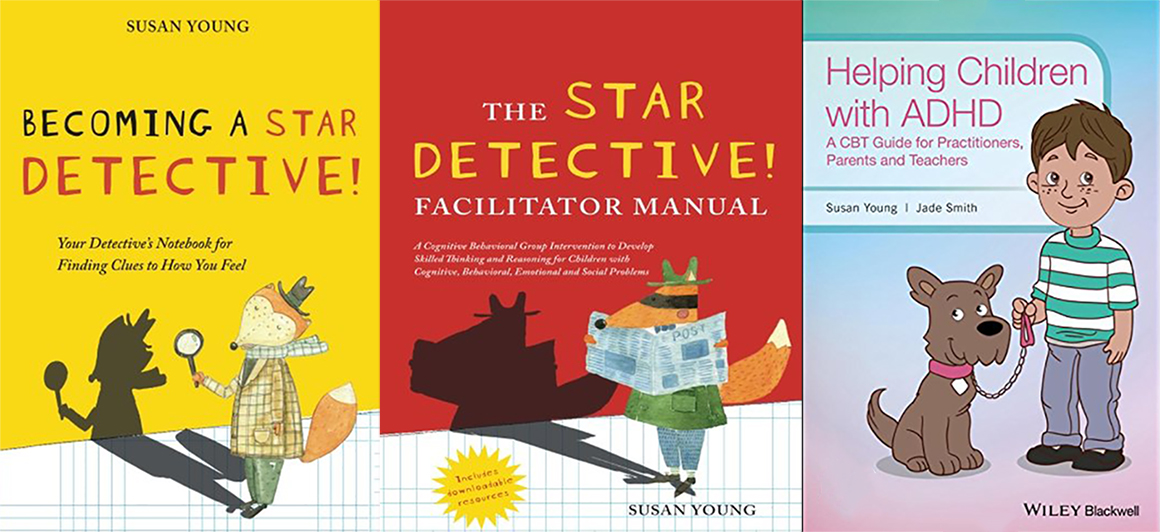 Dr Susan Young, a clinical psychologist and author, is turning conventional ADHD treatment on its head with a series of programmes for children and adults.
---
I started working with young people with attention deficit hyperactivity disorder 25 years ago. Over the years, our knowledge and understanding of ADHD has come a long way – mostly down to scientific research – taking the condition from a relatively unheard one to a household one. Too often, we associate ADHD with children, however it's now recognised to be a lifetime condition with many undiagnosed adults continuing to experience symptoms throughout their lives, despite the abundance of international guidelines on the assessment, treatment and management of ADHD. With many young people reaching adulthood with undiagnosed ADHD, or even misdiagnosed, they will not receive the optimal treatment for their symptoms and associated problems. Unfortunately, many will not reach their potential, and for some, they feel their future is bleak.
It doesn't have to be this way. The good news is that there are large treatment effects for ADHD interventions and one can intervene at any age. However, early intervention is key if children with ADHD are to mature into confident young adults who experience good mental wellbeing and can effectively plan and organise their lives. I've always believed that we should be providing early intervention programmes that work directly with the child as well as those involved in their care and education. Hence, drawing on cognitive behavioural therapy (CBT) – a technique commonly used for phobias, depression and bipolar – I developed the 'Helping Children with ADHD' individual treatment and 'The STAR Detective' group intervention to provide life skills to children, their parents/carers and others involved in their care.
As a psychologist, I am more concerned with the functional problems associated with symptoms and their immediate or longer-term effects on a child's development than a 'clinical' diagnosis. As a mother, I know how worrying this can be. As a clinician, I know that steps can be taken to help a child overcome these difficulties through learning strategies. Over the years, I have realised that it is essential that everyone works together to help children break free from the struggle. This was the inspiration behind developing an intervention that could involve everyone from the teachers, parents and carers, to most importantly, the children themselves.
We don't often intervene directly with children; we usually aim to make changes by teaching those who interact with them to change the environment around them in some way. I think this underestimates our children's abilities and misses an important opportunity. We teach children academic skills so why can't we teach them life skills?
The symptoms of ADHD in adolescents and adults can often manifest in a different way to children. I have previously developed treatment programmes for adolescents and adults which have been highly successful and translated into multiple languages across the world.  I, therefore, drew on these more 'grown up' programmes to develop similar programmes for young children in the hope that this would support healthcare practitioners, parents and teachers to help children overcome the challenges associated with ADHD.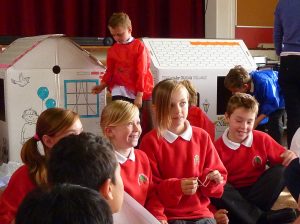 The STAR Detective Programme
The STAR Programme is a manualised, cognitive behavioural group intervention that aims to develop Skilled Thinking And Reasoning [STAR] for children aged 8-12 with cognitive, behavioural, emotional and social problems. It consists of two books – a Facilitator Manual and a Children's Workbook.
The manual includes eight designated group sessions to be delivered by healthcare practitioners alongside individual coaching sessions to be provided by a family member or carer between each group meeting. Extra materials include PowerPoint presentations and a Thinking Tools resource, which are available to download from a companion website.
The Workbook is given to the child upon joining the programme with sections for each group session and individual exercises to be completed between meetings. With games, helpful tips, activities and extra space to personalise the workbook with notes and drawings, this is an essential companion for children participating in the STAR programme.
Helping Children with ADHD – A CBT Guide for Practitioners, Parents and Teachers
This programme offers a complete intervention programme for flexibly delivering behavioural and cognitive interventions on an individual basis to children aged 6-12 with ADHD and associated conditions, including learning difficulties. It offers a range of engaging resources within a pragmatic and practically-focused approach; modular structure allows the interventions to be selected and tailored according to the particular age, ability and needs of the individual child.
The programme centres around a character called Buzz, a boy with ADHD, and includes a series of entertaining stories about his activities. These stories provide a structured narrative for discussion between therapist and child with the goal of teaching core skills in emotional and behavioural management, for example, how to stay calm and in control; organisation and planning skills; managing impulsivity and dealing with emotions.
Straightforward, accessible language allows the techniques to be used by those without expert clinical training (including teachers and parents/carers). In addition, there are specific sections dedicated for teachers and parents/carers that provide them with advice for applying the programme themselves in school, home or local settings, in addition to providing behavioural management interventions that they might apply more generally.
---
Both, Helping Children with ADHD and the STAR Detective Programme have been endorsed by experts in the field.
Dr Susan Young is a Clinical Senior Lecturer in Forensic Clinical Psychology in the Department of Medicine, Imperial College London. 
---
Following the launch of the Faculty of Medicine's reorganised academic structure on 1 August 2019, this post was recategorised to Department of Brain Sciences.