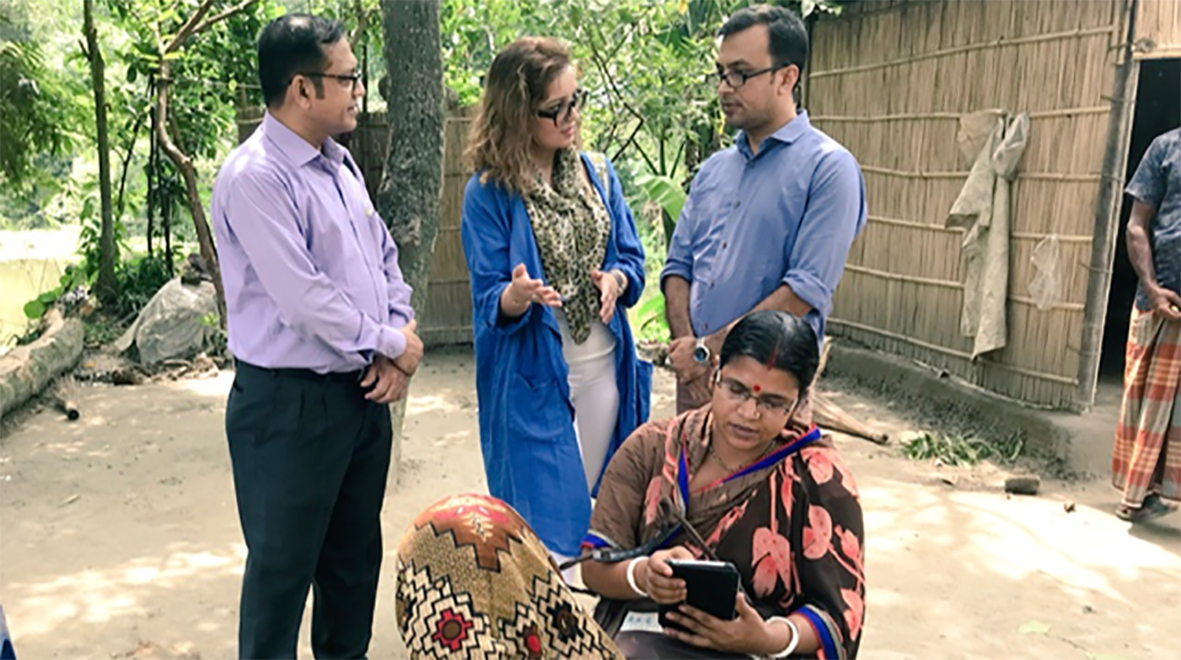 Ahead of the recent G20 Summit in Buenos Aires, Professor Alison Holmes explained in an article for G20 Magazine why global collaboration is essential to minimising the impact of antimicrobial resistance (AMR) on healthcare.
---
The world faces the unprecedented challenge of drug resistant infection due to increasing AMR. Concerted global action is needed to address this pressing and alarming public health issue. Without a strong, unified response, the UN's Sustainable Development Goals (SDGs) will not be met, and valuable progress will be lost.
The need for leadership
The continued inclusion of AMR in the G20 agenda, under the leadership of Argentina, is greatly welcomed. This year I was invited to speak in Buenos Aires on initiatives to optimise antibiotic use, at the International Congress on Infectious Diseases, co-hosted by the Infectious Diseases Society of Argentina. The ethos of shared learning and strong leadership was central in our discussions, and considered fundamental to effective action.
In a piece written for the BMJ last year, Gro Harlem Brundtland highlighted the importance of national leaders in harnessing political will to address AMR. She emphasised the need for "bold action" in overcoming "institutional hurdles" and challenging "vested interest in agricultural and pharmaceutical sectors", particularly in addressing unnecessary use in livestock. Although global leaders have shown clear commitment, with unified landmark pledges at G20 summits and the UNGA High Level Meeting on AMR, she warns that complacency could "wipe out development gains… with alarming consequences for us all… especially the poorest and most vulnerable people on the planet".
Commitment to preventing infection
While there must be a major focus on developing new antimicrobials, it is critical that existing agents are preserved, and unnecessary use – which drives resistance – is minimised. Effective infection prevention, including improved sanitation and the use of vaccines is also fundamental to reduce antimicrobial consumption. Within healthcare facilities, increasing AMR combined with the high risk of acquiring infection severely compromises patient outcomes and represents an interlinked and intractable problem. This poses an immediate threat to medical and surgical care, and undermines potential advances and innovation. A particular focus is needed in low- and middle-income countries (LMICs), where the burden is greatest. By 2050, 90% of the estimated 10 million deaths attributed to AMR will occur in LMICs where the incidence of healthcare associated infections is over double that seen in the EU. Although all inpatients are at risk, LMIC disparities are especially marked in neonatal and surgical care where targeted action is needed.
The importance of global data to inform action and policy
Global data on AMR is variable, particularly in resource-limited countries. The increasing recognition of the importance of quality data to inform global, national and local action is therefore greatly welcomed. WHO's Global Antimicrobial Resistance Surveillance System (GLASS) programme, introduced in 2015, seeks to address the paucity of standardised surveillance methods. It monitors "trends in infection and resistance to develop standard treatment guidelines that support best practice for patient care" whilst recognising "the importance of linking information on AMR from different sectors". Antimicrobial consumption, a key driver of AMR, will be monitored as part of the programme later this year.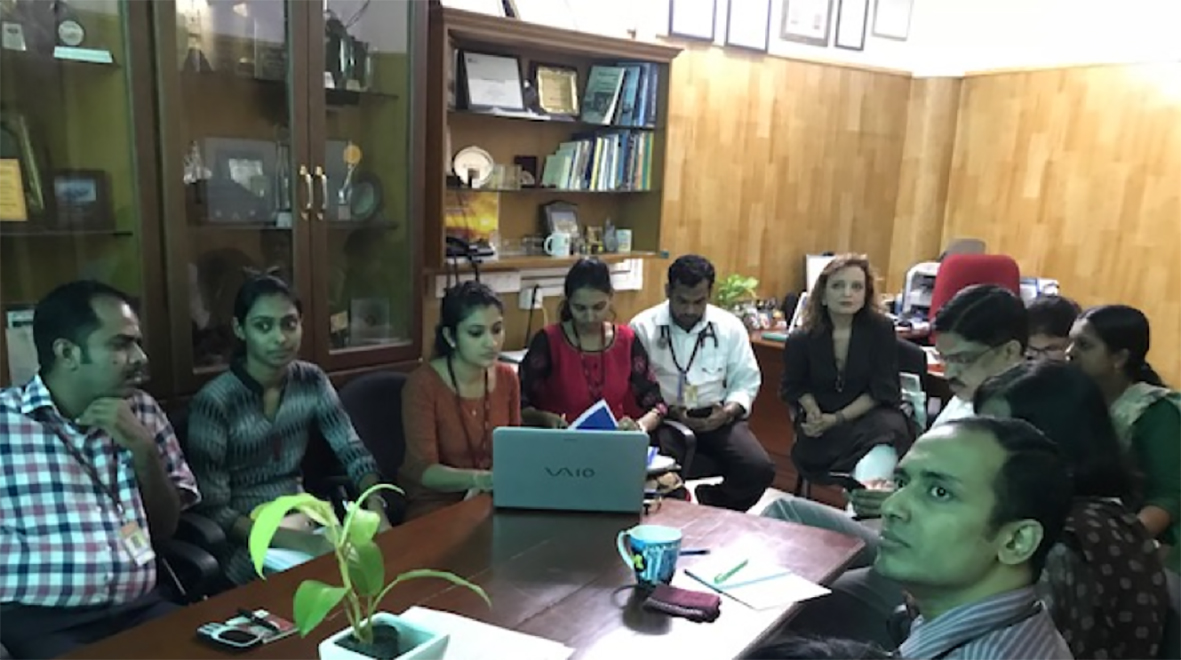 Targeted antibiotic use and accurate surveillance requires quality assured laboratories with sufficient infrastructure, skilled personnel and equipment to provide accurate, timely diagnosis. This has been the focus of the Fleming Fund, which supports LMICs in developing this infrastructure, addressing WHO initiatives (including GLASS), and implementing national action plans. 2018 saw the launch of an international Surveillance and Epidemiology of Drugresistant Infections Consortium, organised by the Wellcome Trust, to address how data can be used collectively to maximise impact and efficacy. The consortium considers how we can work more effectively across nations and evaluates how the global community can generate and use high quality surveillance data, to inform practice, policies and interventions across sectors.
Innovation through technology and social sciences
Imperial College London has recognised that this multi-faceted challenge requires an inter-disciplinary approach. Experts are working together across faculties as part of the College's Antimicrobial Research Collaborative (ARC@Imperial) on cutting-edge solutions; these range from rapid diagnostics, to disease surveillance and artificial intelligence. Cohesive multidisciplinary action was recently demonstrated by the 'Technology versus Infectious Disease Summit' at the Royal Institution, where representatives from academia, industry and NGOs came together to describe their work on combating infectious diseases, including AMR. This solution-focussed, cross-disciplinary working is required nationally and internationally.
It is essential that the translation of solutions do not result in wasted resources, due to their non-adoption or sub-optimal implementation; this is especially important for under-resourced settings. Co-development from problem inception through to solution development, implementation and evaluation means contextual fit is built into the process. Broadminded and intelligent research funding, which supports bi-directional learning and opportunities to accelerate learning through partnerships with LMIC leaders and researchers, has been welcomed.
The complexities of AMR present a significant societal challenge that must be addressed to protect global health and security. International initiatives can only succeed in combatting AMR through multi-disciplinary, harmonised collaborations where evidence-based data, shared learning and strong leadership drive concerted action to minimise the impact of AMR on global health and achieving the UN's Sustainable Development Goals.
Alison Holmes is Professor of Infectious Diseases at Imperial and is Director of the National Institute of Health Research (NIHR) Health Protection Research Unit in Healthcare Associated Infections and AMR.
This article was republished here with the kind permission of G20 Magazine.
These photos were taken as part of Imperial's existing collaborations with AMRITA Kerala India and Child Health Research Foundation Bangladesh.
---
Following the launch of the Faculty of Medicine's reorganised academic structure on 1 August 2019, this post was recategorised to Department of Infectious Disease.