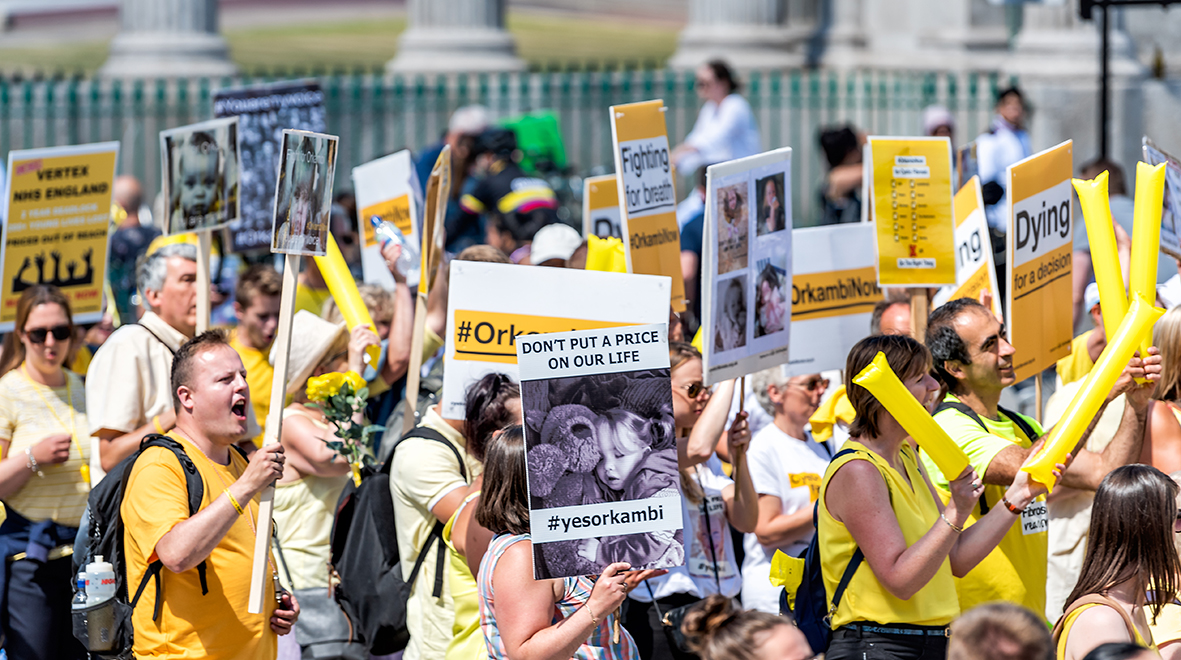 Professor Jane Davies reflects on the positive news for those affected by cystic fibrosis on both sides of the Atlantic – access to Orkambi on the NHS and FDA Approval of 'triple combination' in the US.
---
Last week marked a milestone for people living with cystic fibrosis (CF) in the UK after NHS England announced that new drugs – Orkambi and Symkevi – will be made available on the NHS after securing a deal with the drug manufacturers, Vertex. After four years of community and patient organisation campaigns, I am delighted with this outcome which will be transformative for young people with CF.
There are over 10,000 people in the UK and over 100,000 worldwide estimated to be living with cystic fibrosis (CF). The condition is caused by a faulty gene encoding for a cell surface ion channel called Cystic Fibrosis Transmembrane Conductance Regulator (CFTR). Ion channels are integral for regulating salt and water transport across mucosal surfaces, particularly in the lungs for defence against infections and in the digestive system. People with CF have a shorter life expectancy than healthy people and a hugely burdensome treatment regime just to keep as well as possible.
Treatments targeting the defective gene
For decades, CF has been treated symptomatically, for example, physiotherapy to clear airway mucus, antibiotics and replacing digestive enzymes. An understanding of the molecular biology of CFTR mutations has paved the way to a completely new and potentially transformative protein-targeting therapeutic approach: small molecules can restore the function of the protein itself.
The first of these drugs, ivacaftor (Kalydeco) has been available through the NHS for the last few years. It is highly effective at improving lung function, reducing the number of admissions to hospital for 'flare-ups' and improving nutrition and BMI. Longer-term data, based on international registries, has shown there is less of a need for lung transplantation and lower mortality in patients taking the drug.
However, the huge problem is that ivacaftor is only suitable for six to seven per cent of CF patients with somewhat rarer gene mutations. It does not work at all for the commonest mutation – F508del – and approximately half the world's CF population has two copies of it. F508del is more difficult to 'fix' because unlike the ivacaftor-responsive mutations, the protein does not sit in the correct place on the cell surface, but is degraded within the cell because it is misfolded and faulty.
'Game-changer' combination treatment
Around ten years ago, the first drug for F58del was developed. It contained lumacaftor (to correct protein misfolding) together with ivacaftor. This led to significant improvements in lung function and fewer admissions to hospital with lung flare-ups in adolescents and adults with two copies of the F508del mutation. In younger children with CF, it can be difficult to show improvements in lung function as they are still fairly healthy, so a more sensitive test, lung clearance index (LCI) was used. LCI is relatively new to CF clinical trials, and standardisation is critically important.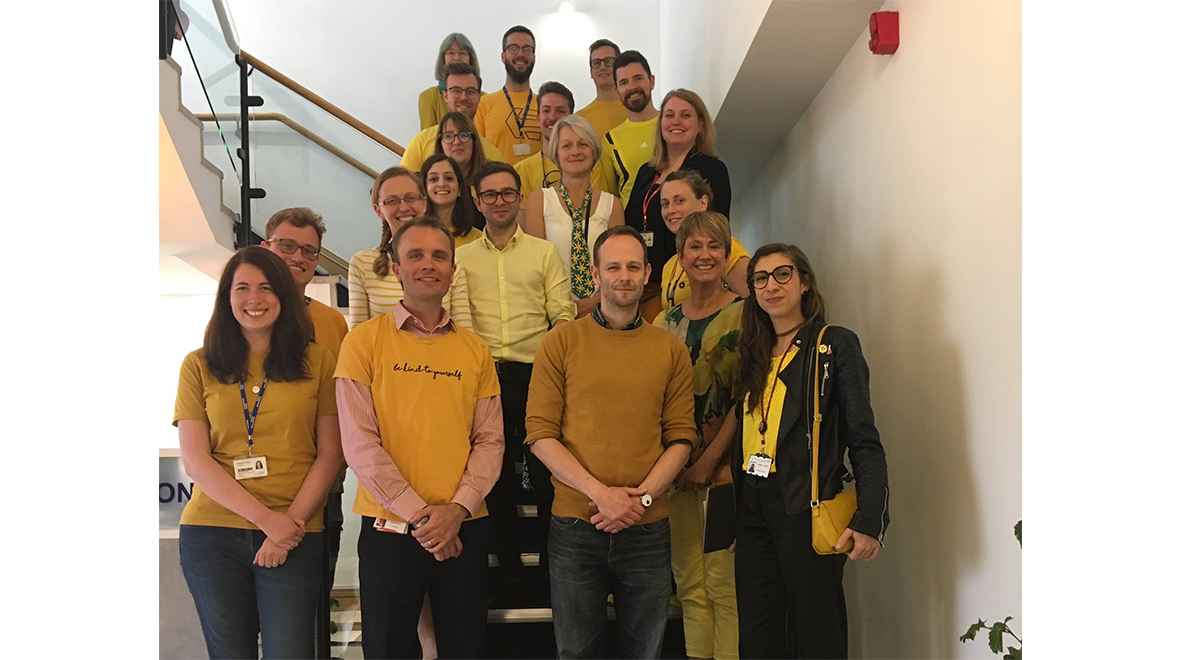 My team serves as the European Core Facility for this outcome measure and worked closely with our counterparts in Canada to support this study. It clearly showed a benefit and LCI is now being used for multiple trials in CF. In 2015 this drug combination made up of ivacaftor and lumacaftor, marketed as Orkambi, was approved by the European Medicines Agency. Some participants had side effects related to this combination, but a second, similar drug (tezacaftor/ ivacaftor) seemed free of such adverse reactions. Marketed as Symkevi, this treatment has also been licensed for the same group and a few other, rarer mutations.
Price row
All of these drugs are expensive. The UK assessment concluded that while Orkambi was effective, it was not sufficiently cost-effective, and our population entered a frustrating and lengthy limbo period. A few of our more seriously unwell patients were granted managed access but for the vast majority, these drugs were out of reach. There have been petitions, demonstrations, lobbying of health ministers, TV and radio shows. All to no avail. Until last week!
Having heard that Scotland had done a deal in September with the manufacturers, Vertex, we were hopeful of a breakthrough, but almost couldn't believe it until it happened. The NHS Chief Executive, Simon Stevens, announced on 24 October that eligible patients in England, totalling somewhere around 5,000, would now have access to these three drugs. The cost of the drugs has not been revealed and will remain confidential. I was delighted to hear earlier this week that Northern Ireland has also reached an agreement and very much hope the same will happen in Wales in the near future.
Promising pipeline
Last week was momentous for another reason, in that the first of a 'next generation' of CFTR modulators (triple molecule) was approved in the US by the FDA. The results of the phase 3 trials of this drug were announced this week at the North American CF Conference, from where I am writing this now (and have since been published in The Lancet and The New England Journal of Medicine). We know from phase 2 data that these drugs will be much more effective than the dual combination we are celebrating back home, and I very much hope that the progress achieved with duals will pave the way for a shorter approvals process in the UK. In the meantime, I'd like to thank the Cystic Fibrosis Trust and our families and patients for their tireless campaigning on the issue.
Jane Davies is a Professor in Paediatric Respirology & Experimental Medicine at Imperial's National Heart and Lung Institute and an Honorary Consultant in Paediatric Respiratory Medicine at the Royal Brompton & Harefield NHS Foundation Trust. She also leads the Strategic Research Centre for Pseudomonas Infection in Cystic Fibrosis at Imperial.
Lead image: Shutterstock (1289992546)