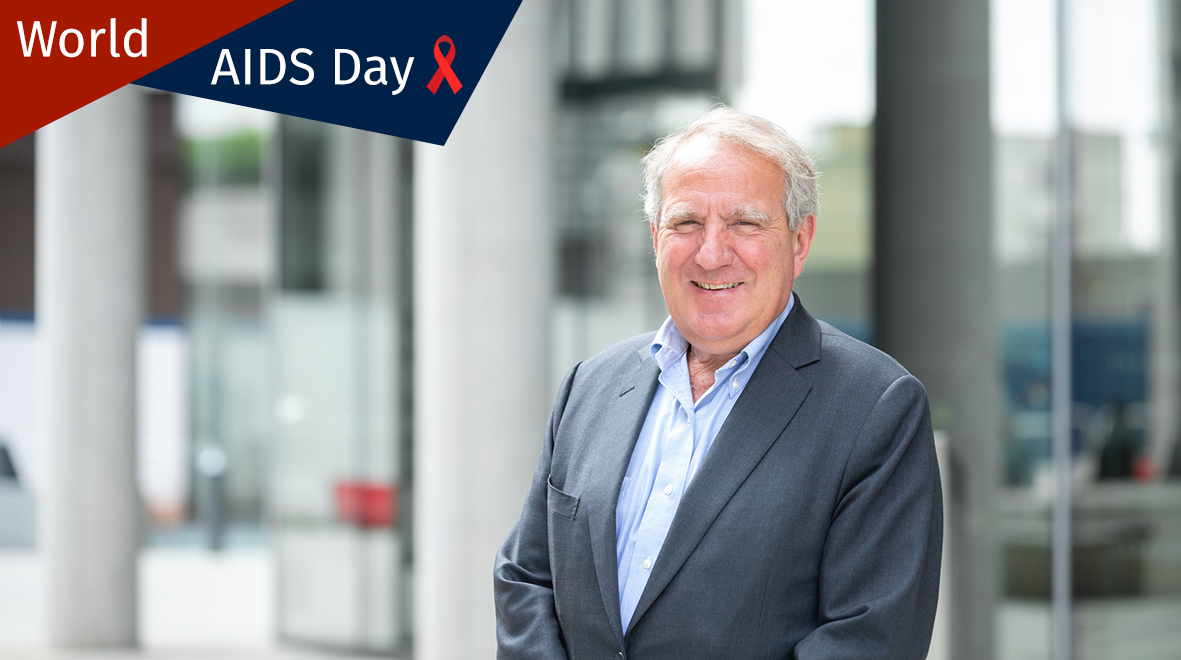 Originally published on the Imperial College Healthcare NHS Trust blog, Professor Jonathan Weber, Dean of our Faculty of Medicine, shares the story of his career working with people affected by HIV/AIDS.
---
In April 1982, I was a young doctor with an interest in infectious diseases when my mentor, Professor Philip Marsden, mentioned a new disease he'd seen in New York, which was affecting young gay men and had all the hallmarks of a sexually transmitted infection. He suggested it would be interesting to look for this new disease in London and he thought St Mary's Hospital might be a good starting point. So in August 1982, I joined Dr Willie Harris' Praed St Clinic, looking at the immune system of gay men who visited the clinic, guided by immunologist Professor Tony Pinching and virologist Professor Don Jeffries.
Early observations
I was fortunate to be able to work on my research full-time from early 1983, thanks to a fellowship  from the Wellcome Trust; I had gathered a cohort of 400 gay men at the clinic and examined their immune systems. What my colleagues and I discovered was that all the men in the cohort had abnormal immune systems; they all had a low number of CD4+ T-lymphocytes and low CD4:CD8 T-cell ratios. They also had enlarged lymph nodes in their necks, armpits and groin, which is usually a sign that the body is trying to fight an infection. These observations led us to believe that all the patients in this cohort had an early manifestation of AIDS; it was a chilling insight into the scale of the unfolding AIDS epidemic.
The first breakthrough
The first breakthrough came in the middle of 1983 when Montagnier and Barre-Sinoussi, French virologists, reported a novel retrovirus isolated from an AIDS patient. In mid-1984 Gallo and others confirmed this virus, now called HIV-1, as the cause of AIDS. For researchers this discovery opened up a world of opportunities in terms of understanding the nature of the virus and how it leads to AIDS, as well as the potential for a vaccine to prevent infection and drugs to treat infected patients. But while this initial discovery offered hope to researchers, at that time there was little we could do for the patients beyond treating the consequences of HIV infection due to immunodeficiency – the opportunist infections and virally-mediated tumours.
Treating HIV and AIDS in the 1980s
We treated our first patient with AIDS towards the end of 1982 and from that point onwards, there has never been a time at St Mary's Hospital when there has not been an HIV/AIDS in-patient. Between 1982 and 1985, the numbers increased dramatically and ultimately we had two full wards of HIV/AIDS patients – a fifth of the acute medical beds at St Mary's Hospital. HIV/AIDS soon became a major public health emergency in London and around the world, and as a result, more money began to be invested in research, care and the prevention of infection. From 1988, we treated patients with a drug called Zidovudine – originally developed in a US cancer programme and subsequently shown to have anti-retroviral activity. However, in 1992, the Anglo-French Concorde trial showed that Zidovudine alone could not prevent people with HIV from developing AIDS.
The late 1980s and early 1990s were desperate times; there was one death a day at St Mary's Hospital of young gay men – a picture seen across the globe as AIDS wiped out a generation. There was the added challenge of stigma, the public perception that AIDS was a sexually transmissible virus which only targeted gay men, intra-venous drug users and African men and women.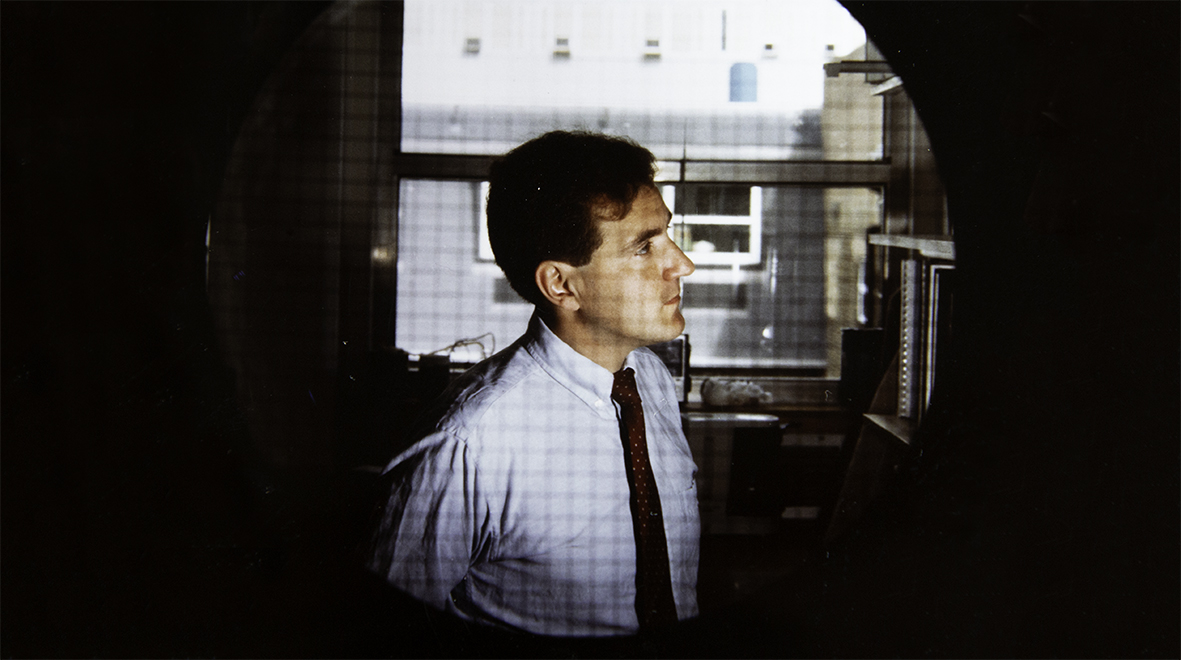 From a death sentence to a liveable condition
Through the late eighties, a series of nucleoside analogue drugs were developed by the pharmaceutical industry in the hope of effectively treating patients with HIV and AIDS. In 1991 with the support of the Jefferiss Trust established a new Department at Imperial College, including a clinical trials unit at the Winston Churchill wing at St Mary's Hospital to look at these new drugs and their impact on patients; lamivudine and the first protease inhibitor, Saquinavir were both world first-in-patient studies in the Unit. In 1994, the MRC Delta trial led to a significant breakthrough. We found a combination of two of these drugs together – zidovudine plus didanosine, could delay patients with HIV from developing AIDS. This was a game changer as it demonstrated that the natural history of HIV infection could be reversed by combinations of antiretroviral drugs and following Delta, and a similar US trial, there was flurry of activity to figure out how to put these combinations of drugs together. Ultimately the findings of this research led to the three-drug combinations (initially two nucleoside analogues and a protease inhibitor)  and similar combinations remain the mainstay of HIV  treatment today.
Untreated, HIV appears to be 100 per cent fatal, most unusual in infectious diseases. However, as soon as the drugs were licensed for combination use in 1996, we started to see results in patients –  and it was extraordinary. It became clear that if patients could adhere to the drug combinations, people infected with HIV could begin to lead a healthy life and the mood among patient and medical communities finally began to lift. That was an extraordinary moment that I will never forget. These combination antiretroviral regimes are now so simple (one pill, once daily) and so potent that our patients are on track for regaining a normal life expectancy.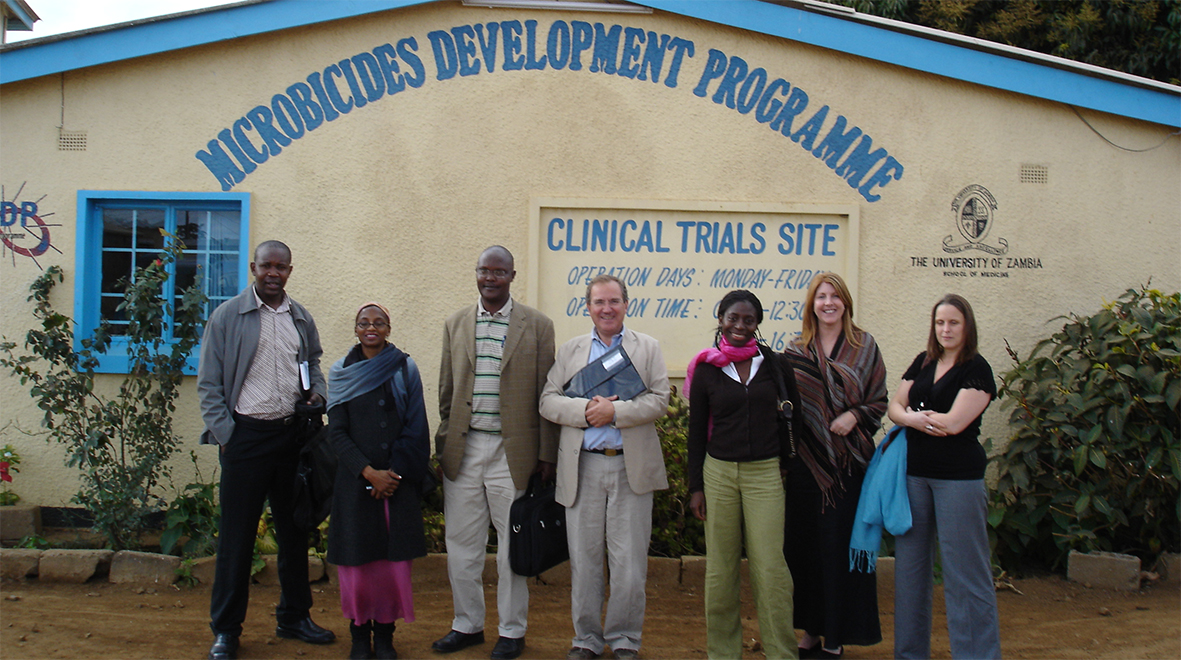 First European HIV vaccine efficacy trial
From 1985 onwards, I have also been involved in HIV vaccine research. From 1991, we have undertaken a series of phase I and small phase II studies of experimental HIV vaccine products at St Mary's and with European and African colleagues. I am now leading the first-ever European HIV vaccine efficacy trial in four African countries, where prevention still remains a major public health concern. We plan to trial experimental DNA, pox virus vector and envelop protein/adjuvant HIV vaccine products and our hypothesis is that these vaccine products, when used in prime-boost combinations, can induce protective immunity to commonly transmitted HIV strains in East and Southern Africa. The trial started in January 2019 and we will start actively immunising people from first quarter of 2020. We hope to see interim results in 2022.
Moving forward – Faculty focus
I've stepped down from clinical practice now, but working with HIV/AIDS patients was undoubtedly the highlight of my clinical career. In the early '80s, medicine did not really consider patients as partners in research. But our HIV/AIDS patients were both enthusiastic about research into the disease and desperate to see a therapy emerge. Their active contributions enabled us to take a collaborative approach – a true partnership between patients, researchers and clinicians. I think this experience has subsequently led to changes in how we work with patients on the development of treatments for a huge range of different diseases.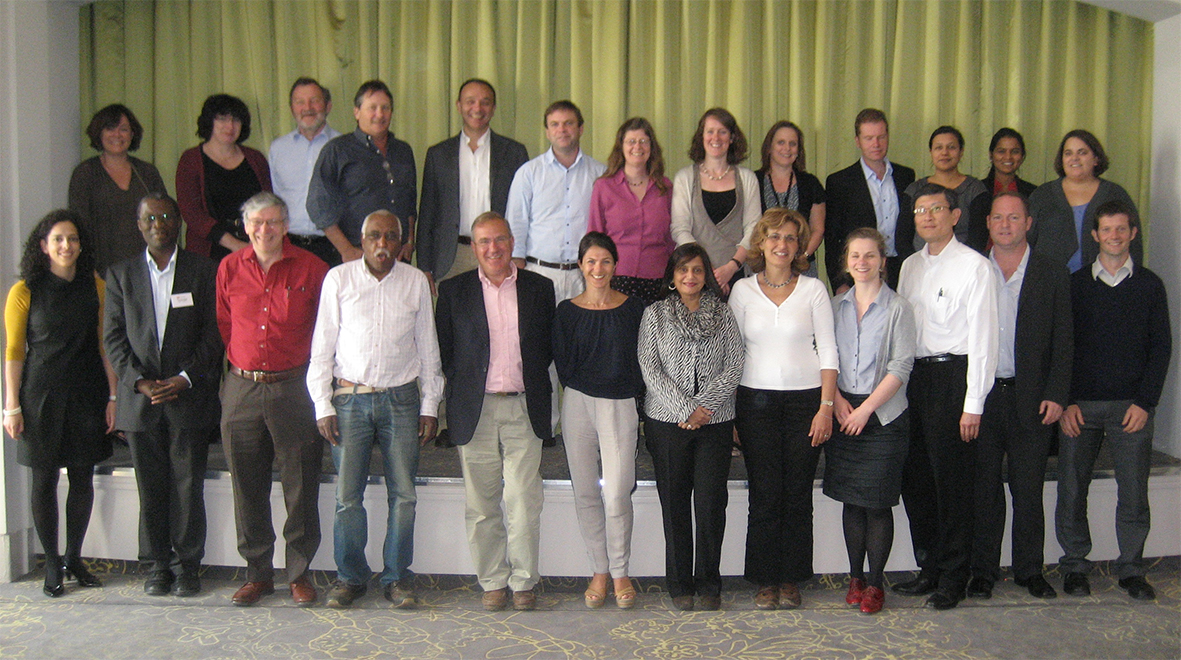 Over the course of my 35-year clinical career it has been amazing to see how far we have come in HIV treatment. At the beginning of this journey, it was extremely tough but the clinical translation of fundamental science from the mid-1980s onwards allowed us to transform this infection from a death sentence to a fully manageable chronic condition.
HIV/AIDS is still a global problem. Around three million new cases of HIV infections are still reported world-wide each year and in London around 1,000 young gay men still became newly infected in 2018. Drugs can manage the disease, but I believe that we will need a vaccine to eradicate HIV infection, and this is my vision and hope for the future.
Professor Jonathan Weber is Dean of the Faculty of Medicine at Imperial College London and from 1991-2018 was the Jefferiss Professor of Communicable Diseases and GU Medicine.