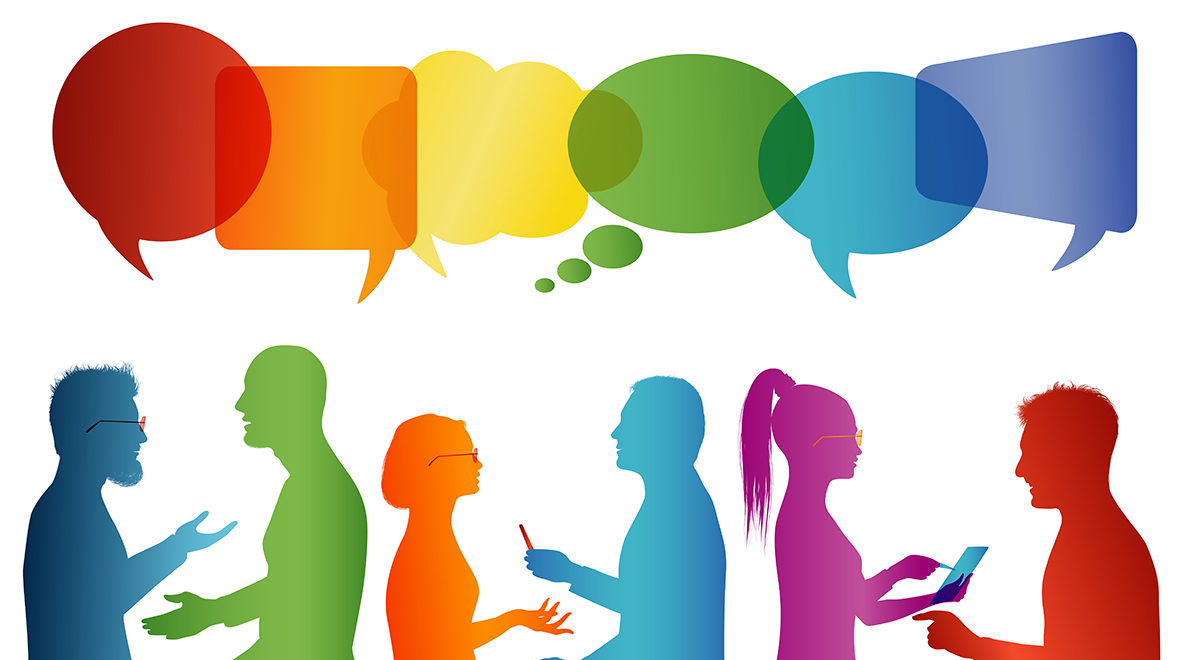 Our medical students are using principles of co-production to improve their understanding of living with diabetes – those with a personal experience of diabetes are encouraged to take part. 
---
The practice and expectations of modern medicine have changed enormously over the past 20 years. The internet, social media and smartphones have transformed how we access knowledge and data and how we think about healthcare. Tomorrow's doctors need to be equipped with the values and behaviours to serve our increasingly diverse population, recognise and respond to our global obligations and to flourish in a 24/7 culture where the pace of change can seem relentless.
The reimagined Imperial College School of Medicine's undergraduate medical curriculum launched in September – this marked the first major curriculum review in the 20 years since today's School was formed. As the leads of the Professional Values and Behaviours (PVB) domain, we were given the exciting opportunity to work with colleagues across the medical disciplines to rethink how and what we taught.
We wanted to design teaching that will help medical students harness their creativity to find solutions to complex problems and to nurture their resilience and adaptability. We also needed it to develop their ethical reasoning, sense of professional and moral identity, and for them to value team working and collaboration. We have aimed to create authentic, experiential learning opportunities that will support deeper learning and encourage students to see the relevance to their future practice.
Planning our new approach to learning
Fuelled by enthusiasm, a massively optimistic idea of the amount of work involved, generous amounts of goodwill and a sprinkle of serendipity, we started designing. Working with students, patients and carers was an essential component of this process, helping us develop and refine our ideas. Two student volunteers co-wrote our introductory session and produced a fantastic video on professionalism.
Learning the importance of working in partnership with health service users and being accountable to our local population underpins our approach. Teaching students the importance of respecting patients, their values and beliefs are part of every medical school curriculum; we wanted to encourage deeper reflection through creating a learning opportunity whereby students would work in partnership with people living with a long-term health condition.
After a few more meetings, including with NW London Healthcare Partners in Diabetes, we had a plan for our first co-production workshop – this partnership approach to healthcare involves both those who deliver and use services.  Scheduled for 10 January, our first year students will be working in small groups with people with diabetes to design material for a social media campaign to improve the way health professionals talk about diabetes.

We need your help
To make this work a success and to enable real partnership working, we need plenty of experts by experience: people living with or caring for someone with diabetes. The challenge of finding 60 people with diabetes interested and able to give us their time for the session is daunting. The NW London Partners in Diabetes group have been fantastically supportive, but pointed out that they had relatively poor representation of people with Type 1 diabetes, parents of children with diabetes and people of working age.
Serendipity called during a termly teaching meeting. A couple of weeks later, our librarian, who had been at the meeting, emailed me to say she had diabetes and was really keen to support this teaching initiative.  That got me thinking – we have a College full of people committed to education – maybe there would be some who would also want to be involved in this teaching initiative.
So, this is also an invitation to experts by experience (people with diabetes or parents of a child with diabetes) – and to everyone, not solely Imperial College staff. Details on how to take part can be found here. This is as an opportunity to help our students become the kind of doctors you would want for yourself and your family, as well as a chance to take part in what we hope will be a fun and rewarding teaching experience for everyone involved.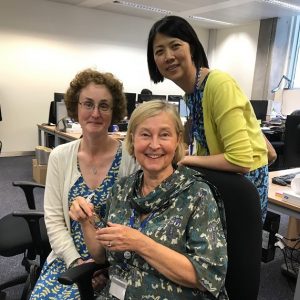 Dr Wing May Kong is an Honorary Senior Lecturer and Consultant Diabetologist, and MBBS Domain Lead for Medical Ethics and Law.
Dr Elizabeth Muir is a Clinical Senior Lecturer and GP, and MBBS Domain Lead for Student Identity and Professional Behaviour.
Dr Noreen Ryan is a Senior Clinical Teaching Fellow and GP, and MBBS Domain Lead for Quality Healthcare.