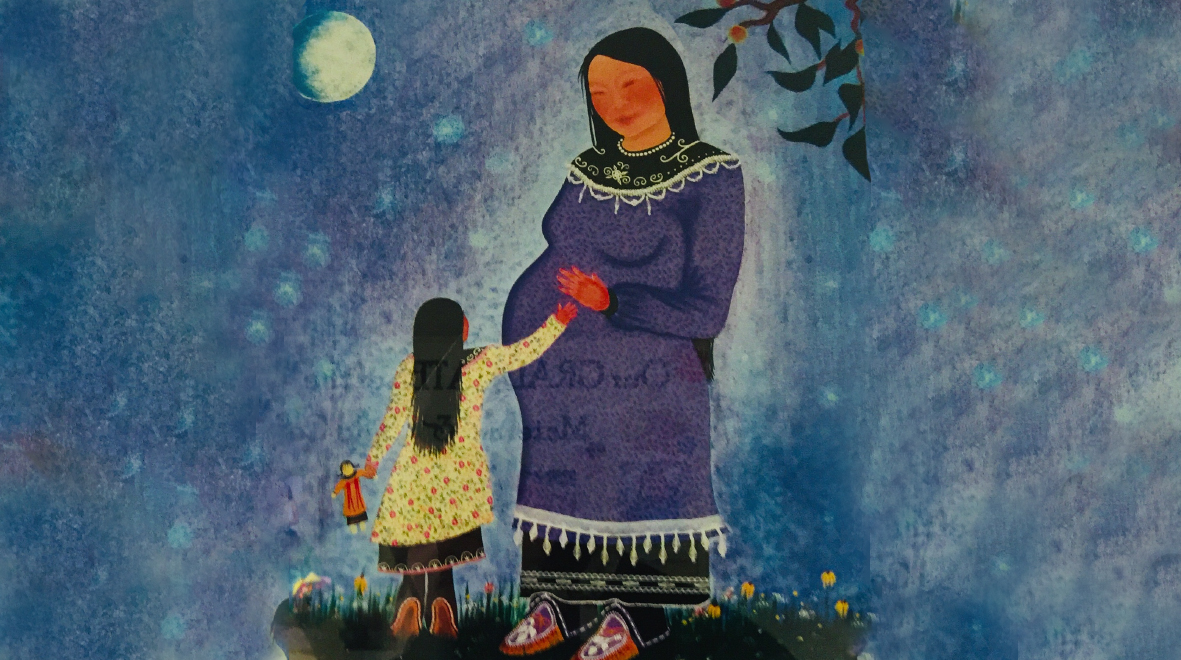 This time last year, as part of a pre-doctorate NIHR fellowship, Alison Perry visited a First Nations reserve in Canada to learn about the history of aboriginal women as mothers and the culture of midwifery.
On International Day of the Midwife 2020 we are pleased to republish her article from British Journal of Midwifery.
---
Just past 'Bear Paw Gas and Convenience' and not far from 'Talking Earth Pottery' sits Tsi Non:we Ionnakeratstha Maternal and Child Health Centre. The name is Mohawk for 'the place they will be born'. A sign proudly announces that six babies have been born there so far in March. On the other side of the sign it wishes the community a 'substance-free' holiday. It is a First Nations birthing place and a small slice of cultural healing.
Less than 24 hours in Canada, my taxi pulled off Sour Springs Road to drop me off on First Nations Reserve no. 40, roughly halfway between Brantford and Hagersville, Ontario, and more than 100 km south of Toronto's financial district. I had travelled by plane, train and taxi to get there, and I was late for my long-standing appointment with midwife and manager of the birth centre, Julie Wilson. After almost 20 years in the UK, I was confronted with a kind of reverse culture shock, but I was also aware that I was going somewhere I had never been before.
The story of midwifery in Canada is interwoven with the medicalisation of childbirth and the politics of women's health provision. During the 19th century, home births and midwifery became stigmatised across North America and hospital birth rates increased. By the time the UK Midwives Act [1902] required midwifery attendance at birth and cemented professionalised midwifery, North America had outlawed midwifery, and midwifery in Canada remained outside the health system throughout most of the 1900s. The history of midwifery in Canada is complex. It is both a political and a feminist issue.
The story of aboriginal midwifery is a much darker tale of colonialism and genocide. Still reeling in the wake of broken generations, it is widely understood that the loss of culturally appropriate pregnancy care has had damaging effects on health. Key health outcome measures are far lower for mothers and babies in indigenous populations. This can be seen in doubled rates of neonatal death and higher rates of postnatal depression (1). Sudden infant death rates are seven times higher among indigenous populations (1). Overall, indigenous cultural and social systems were devastated by colonialism. The Birth Centre is one way in which indigenous women are working to reclaim native pregnancy, birth and parenthood, bringing their culture back to their community.
Researching aboriginal midwifery and motherhood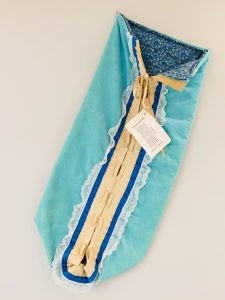 When I walked through the doors of the birth centre, I entered into a space that I knew was not just a place to give birth. Once a two-storey house, the reception area had a vaulted ceiling and the front desk was centred under an A-frame roof, showing the structure of the building. The honeyed wood of the exposed timber frame heightened my sense of space while remaining warm and enclosed. Soft leather bunting bags and intricately beaded moccasins for babies punctuated the space with colour and claimed a link to the past.
As I arrived, one of the midwives was saying a farewell to a woman and her baby. They were finishing a 6-week postnatal check, having known each other throughout the pregnancy. The midwife broke off her conversation to include me.
'Welcome,' she said. She introduced herself and paused before saying, 'I just want to give you a hug'. It took me a fraction of a second to shake off my layers of learned London formality to swap my flinch for a totally natural embrace. Hugged is how I continued to feel throughout the visit.
For me, the trip was part of a wider National Institute of Health Research (NIHR) Fellowship through which I was supported to develop my PhD project on the health and wellbeing of women as mothers. This trip to Canada was funded by a further travel scholarship from the Florence Nightingale Foundation. Visiting the birth centre was a highlight in my wider itinerary.
In London, I had been undertaking a series of engagement activities to inform the direction of my PhD. Of particular interest to me was how we support women as mothers in health systems and society. Twenty years of British midwifery had confirmed to me that we seldom speak about a woman's transition to becoming a mother, despite the obvious fact that when a baby is born, so too is a mother.
Many would argue that motherhood defies and eclipses the biological moment of birth. The identity of 'mother' is a complex and nuanced societal structure, extending beyond a threshold marked by birth alone. Arguably, in British midwifery, the potential transformative nature of becoming a mother sits remotely from the more visible biological production of a baby. British midwifery has often been criticised for failing to have the woman at the centre of care, but it strikes me that British midwifery is also devoid of the concept of 'mother'. The 'mother' in midwifery was lost and I was looking to restore her to the maternal health pathway.
In the surrounds of the Mohawk nation, I didn't need to look far. The Mohawk tribe was one of six nations and together with other tribes (alongside the Oneida, Onondaga, Cayuga, Seneca and Tuscarora) the Six Nations people formed part of the Iroquois Longhouse confederacy. Julie told me that Mohawk society is matrilineal and after my visit, I researched this further. In Iroquois society, each clan is linked by a common female ancestor and family names are passed down from mother to child. If a man from the wolf clan married a woman from the turtle clan, the children would be of the turtle clan. The birth centre was local to members of the turtle clan.
The 'Clan Mother' is the elder matriarch, and she has responsibility for the welfare of the clan. She has the authority for nominating, installing and removing the male chief (also known as the Caretaker of the Peace).
'In our society, women are the center of all things. Nature, we believe, has given women the ability to create; therefore, it is only natural that women be in positions of power to protect this function … Our young women were expected to be physically strong … The young women received formal instruction in traditional planting … Since the Iroquois were absolutely dependent upon the crops they grew, whoever controlled this vital activity wielded great power within our communities. It was our belief that since women were the givers of life, they naturally regulated the feeding of our people … In all countries, real wealth stems from the control of land and its resources. Our Iroquois philosophers knew this as well as we knew natural law. To us it made sense for women to control the land since they were far more sensitive to the rhythms of the Mother Earth. We did not own the land but were custodians of it. Our women decided any and all issues involving territory, including where a community was to be built and how land was to be used … In our political system, we mandated full equality. Our leaders were selected by a caucus of women before the appointments were subject to popular review … Our traditional governments are composed of an equal number of men and women. The men are chiefs and the women clan-mothers … As leaders, the women closely monitor the actions of the men and retain the right to veto any law they deem inappropriate … Our women not only hold the reigns of political and economic power, they also have the right to determine all issues involving the taking of human life. Declarations of war had to be approved by the women, while treaties of peace were subject to their deliberations.' (Source: George Kanentiio, 2000: 53-55).
The general early-stage research question I had taken to this visit was, 'Are women in this culture prepared in any particular way for becoming mothers?' Against the backdrop of Mohawk matricentric birth culture, this question was soon absurd and unnecessary. However, as I was shown around the birth centre, pausing to look at aboriginal art that depicted a maternal culture of strength, Julie reminded me that this had not been the experience of many women in recent generations.
The history of cultural genocide in Canada
The midwives sat professionally and personally astride one of the most distressing parts of the aboriginal maternal health story. The history of the so-called 'residential schools' in Canada meant that many of my generation of aboriginal midwives and women, as well as both older and younger generations, were not raised by their mothers. In the 1800s, the Canadian government initiated an aggressive and enforced re-education of aboriginal people (4). At the centre of this was the patriarchal contention that English language, Christianity and customs would 'improve' aboriginal people and that native culture would be abolished. The colonial assumption was that aboriginal people needed saving from themselves. Aggressive assimilation policies meant that more than 150 000 children were removed from their homes and forced into these schools, which were often remote from their home communities (4).
Church-run and government-funded communities that did not provide day schools were forced to undergo intensive cultural assimilation. At the height of the residential school era in the 1930s, there were 80 schools across Canada (4,5). Under this campaign, children were subjected to widespread physical, sexual and emotional abuse, and some records speak of experiments being conducted on malnourished children (4). Prohibited from speaking their native language, severe punishments were given if caught. Letters written home were only allowed in English, but many parents did not understand English and parents became estranged from their own children. Brothers and sisters were separated, and families were systematically broken apart. On returning home, children had difficulty fitting in. Traditional skills that were valued in their own culture were missing and feelings of shame for their native heritage made for a complex cultural dislocation (4).
Calls for compensation and apologies in Canada, however, only began in the 1990s, with compensation packages commenced as recently as 2007. The Aboriginal Healing Campaign, the Truth and Reconciliation Commission, as well as other programmes have begun to call for an acknowledgement of the damage done (4). At the international Women Deliver conference held in Vancouver on 3 June 2019, Canadian prime minister Justin Trudeau conceded that the National Enquiry into Missing and Murdered Indigenous Women and Girls report showed evidence of actions that amounted to 'genocide' (7). This is recent history.
The theme of being forced to leave one's community is central to generations of aboriginal women. One aboriginal midwife being interviewed for a recent article explained that (1):
'Beyond causing isolation and family disruption, giving birth outside their communities robs women of their cultures.' (6)
Each aboriginal nation has its own important ceremonies and rituals. For example, rituals around the placenta are believed to be fundamental to a person's entire life.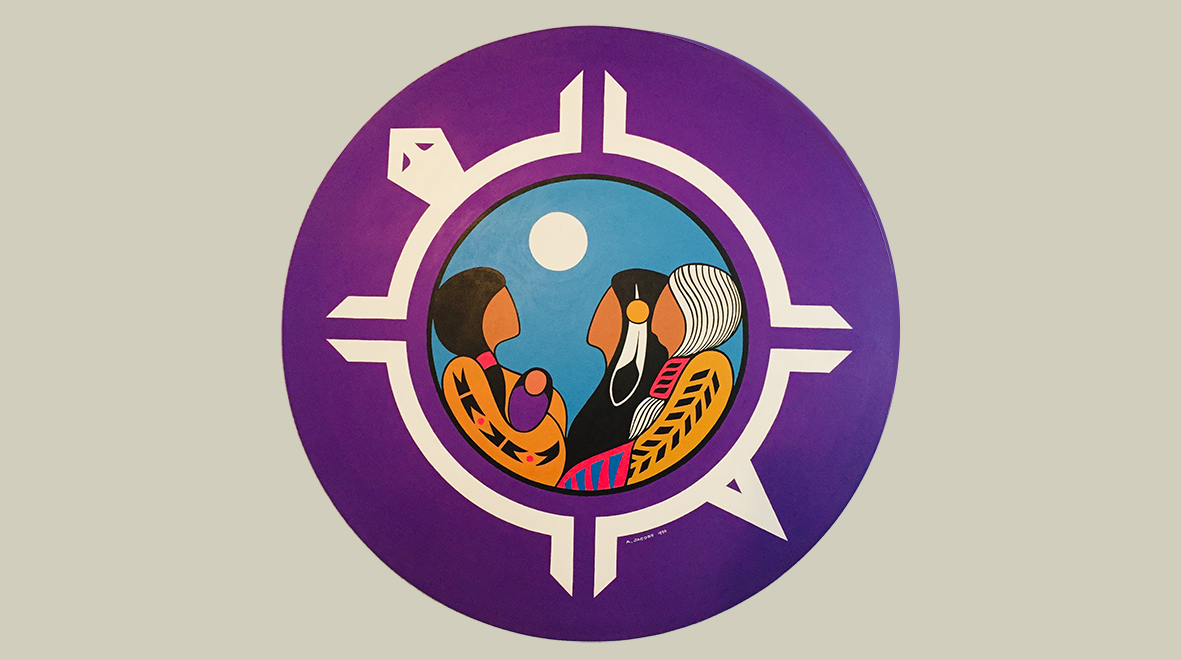 Aboriginal midwifery today
The paradox of the birth centre midwives navigating this historical and cultural intersection without having had the experience of being mothered by their own mothers made my chest constrict with despair. The reclamation of aboriginal midwifery in response to this is decisive, powerful and profound. It has been noted that, in pre-colonial society:
'Reproductive roles were central to women's claims to social prominence. So called "Carrier" women (midwives) who successfully raised their families and provided care and nurture to the needy became influential as family spokespersons. The wisdom of old women was and remains proclaimed in legend and song and institutionalized in the valued role of the grandmothers of the tribe.'(2)
Julie explained that aboriginal midwifery sits purposefully outside Canadian midwifery regulatory structures. It is aligned with many principles of the Canadian midwifery model, but integrates aboriginal health and healing principles. The National Aboriginal Council of Midwifery acts for education, advocacy and choice for aboriginal communities (3). The most powerful aspect of the birth centre is without question the foundation on which it has been built, and the wider context of cultural reclamation of birth to First Nations communities.
It was time for me to go. There was a meeting of the Elders that evening to consider the direction of the community. The birth centre acted as a community hub for meetings, events and celebrations. Flowers were set on tables, and before I left, a teenage boy dropped by to see if I might like to buy some jewellery. I chose a string of tiny indigo-blue beads with a carved white turtle hanging centrally. 'My mother made it', he said. 'Tell your mother, thank you,' I said. 'It's beautiful.'
Future research
In the days after my visit to Tsi Non:we Ionnakeratstha Maternal and Child Health Centre, it became clear to me that my PhD would be around the role of narrative and storytelling in maternal health. As my taxi pulled back out on to Sour Springs Road, I looked back again at the sign and understood that 'the place they will be born' was much more than a translation. It is a declarative statement of authorship, ownership, and the direction of the ongoing story of Mohawk midwives and mothers.
Alison Gabrielle Perry is Lead Research Midwife at Women's Health Research Centre, Imperial College London.
Alison received funding from National Institute of Health Research, the Florence Nightingale Foundation and the Sandra Charitable Trust. Find out more about the NIHR Fellowship Programme.
Republished with permission from British Journal of Midwifery, The place they will be born, Alison Perry, ©2020.
References:
Balkissoon D. In Ontario, midwives help with the rebirth of indigenous pregnancy care. The Globe and Mail.
Carroll D, Benoit C. Aboriginal Midwifery in Canada: Ancient Traditions/Emerging Forms. In: Bourgeault IL, Carroll and Benoit C, Davis- Floyd R (eds). Reconceiving Midwifery: New Canadian Model of Care. Ann Arbor (MI): University of Michigan Press; 2001: 263
Canadian Women's Health Network. Aboriginal midwifery in Canada: blending traditional and modern forms.
CBC Digital Archives. A lost heritage: Canada's residential schools.
George-Kanentiio G. Iroquois Culture & Commentary. Santa Fe (NM): Clear Light Publishers; 2000: 53-55
Stueck W, Woo A. Trudeau accepts Indigenous Inquiry's finding of genocide. The Globe and Mail.