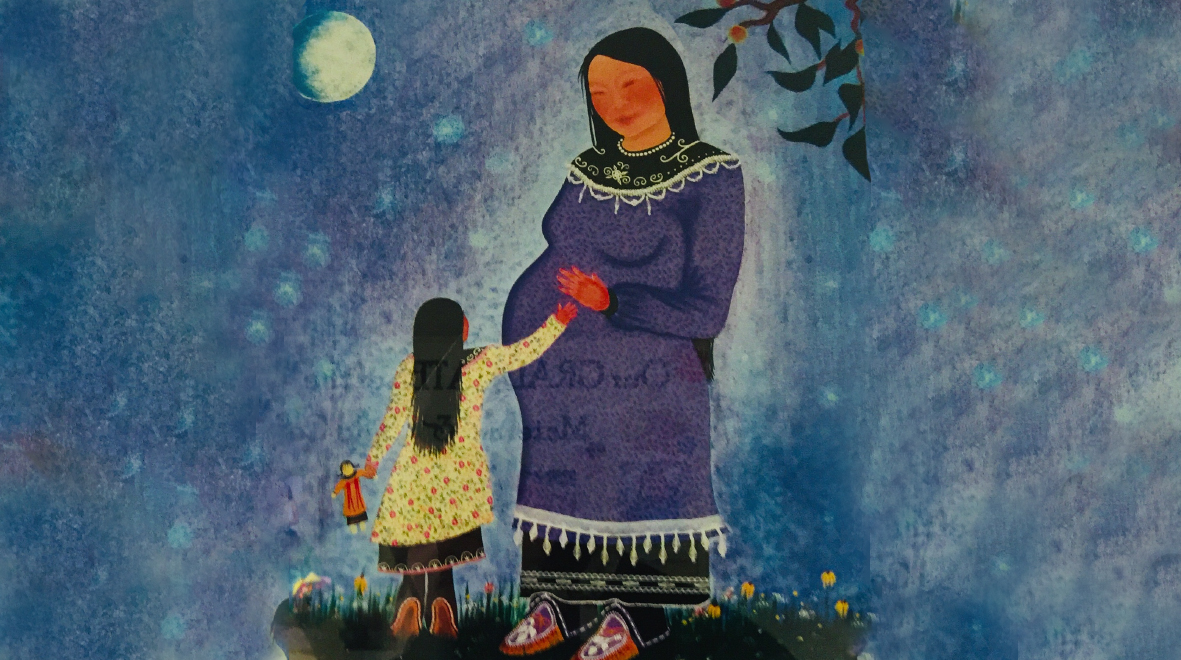 This time last year, as part of a pre-doctorate NIHR fellowship, Alison Perry visited a First Nations reserve in Canada to learn about the history of aboriginal women as mothers and the culture of midwifery.
On International Day of the Midwife 2020 we are pleased to republish her article from British Journal of Midwifery.
---
Just past 'Bear Paw Gas and Convenience' and not far from 'Talking Earth Pottery' sits Tsi Non:we Ionnakeratstha Maternal and Child Health Centre. The name is Mohawk for 'the place they will be born'. A sign proudly announces that six babies have been born there so far in March. On the other side of the sign it wishes the community a 'substance-free' holiday. It is a First Nations birthing place and a small slice of cultural healing.
Less than 24 hours in Canada, my taxi pulled off Sour Springs Road to drop me off on First Nations Reserve no. 40, roughly halfway between Brantford and Hagersville, Ontario, and more than 100 km south of Toronto's financial district. I had travelled by plane, train and taxi to get there, and I was late for my long-standing appointment with midwife and manager of the birth centre, Julie Wilson. After almost 20 years in the UK, I was confronted with a kind of reverse culture shock, but I was also aware that I was going somewhere I had never been before. (more…)