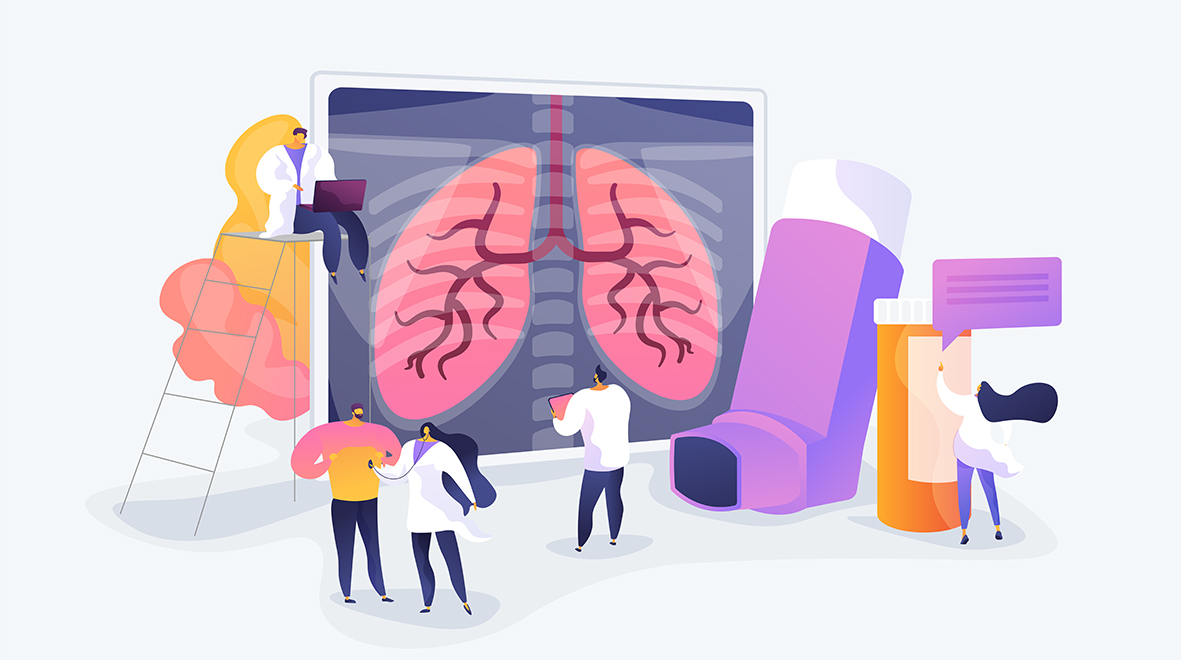 ---
As the global COVID-19 pandemic draws on, effects are being felt by everyone, not just those who have been infected with the virus. From schools to offices, restaurants to gyms, many aspects of 'normal' have been closed, stopped, or undergone major adaptations. These societal and healthcare disruptions will affect people differently, with certain groups of people, such as those with respiratory conditions, potentially more vulnerable.
Over the last few months I have been working with Dr Nicholas Hopkinson (Respiratory Consultant, NHLI Academic, and Medical Director of the British Lung Foundation(BLF)), Dr Bradley Lonergan (Internal Medicine Trainee) in collaboration with the Asthma UK-BLF partnership, to try to understand how people with long term respiratory conditions have been impacted by measures to reduce the risk of COVID-19.
Our research published today in BMJ Open explores the findings of a large UK wide survey conducted at the height of the first wave. We found that measures to reduce risk of COVID-19, such as social distancing and changes to healthcare provision, were having profound impacts on people with long term respiratory conditions. These included cancellations of appointments, investigations, and vital aspects of their care such as pulmonary rehabilitation.
Take-up of online healthcare provision
Although a great deal of work is taking place moving resources and care provision online, 36% of respondents did not use online prescriptions and 54% had not accessed online inhaler technique videos. High levels of psychosocial stress were also reported, which is a particular area of interest and the focus of my recent papers on social isolation, loneliness and physical performance in Nature Scientific Reports, and social isolation and loneliness as risk factors for hospital admissions for respiratory disease in Thorax.
We have also explored these psychological and mental health impacts in more depth, in a qualitative research paper titled "COVID-19 related concerns of people with long-term respiratory conditions: A qualitative study". This study is currently under peer review, but the preprint is available. In this study we found that people with long term respiratory conditions had multiple concerns contributing to the psychological impacts observed. Four main themes were identified:
vulnerability to COVID-19;
anticipated experience of contracting COVID-19;
wide-reaching uncertainty;
inadequate national response.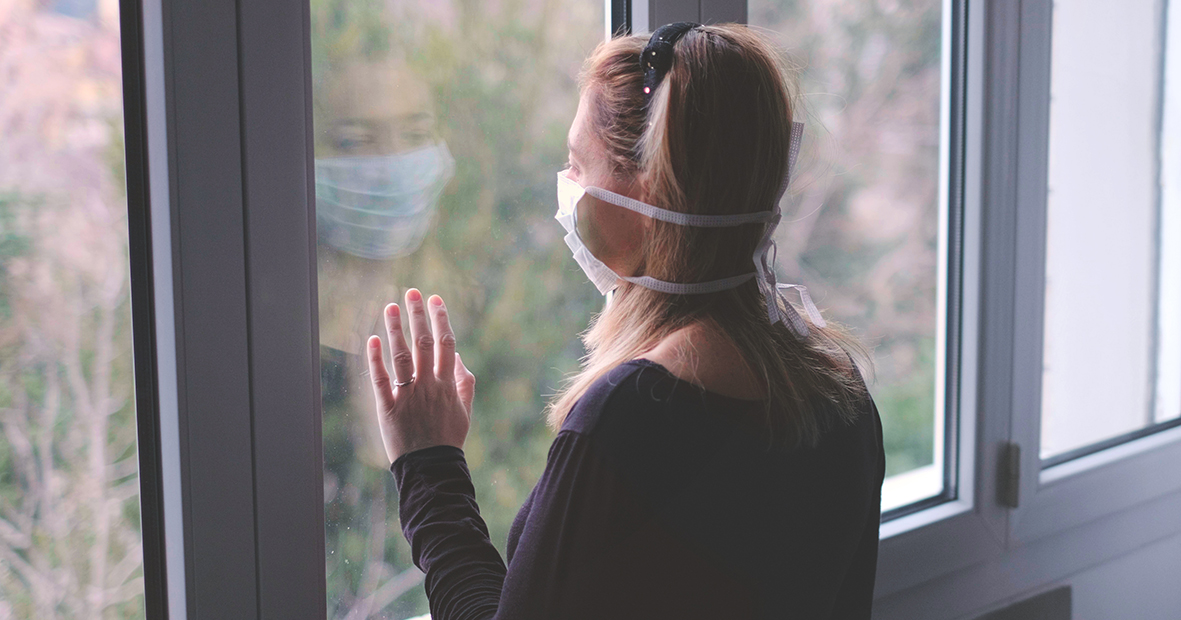 Singing for Lung Health
There have also been some major changes to research projects that started before the pandemic. Before being pulled back to full-time clinical work in March, I was in the first year of my PhD, focusing on physical activity and physical performance in respiratory disease. One of my clinical studies is a randomised controlled trial of 120 participants with COPD (chronic obstructive pulmonary disease), comparing 12 weeks of Singing for Lung Health with usual care. The first group started face-to-face singing sessions in February 2020. After five weeks singing it became clear that continuing face-to-face sessions would not be possible, so we moved to online delivery for the final seven sessions. We decided to use this group as a convenience pilot study to inform an adaptation to the larger trial. The results of this pilot have been written up, focusing on the experiences of this group transitioning from face-to-face to online delivery of the singing intervention. The paper has been published recently. 
The pilot provided some useful insights. We identified key considerations for adapting singing groups to online delivery to help guide the exponential growth in this and similar interventions. Pilot quantitative data suggested possible improvements in depression, anxiety and balance confidence. These findings could be particularly important now, given the anxiety and loneliness we identified in the research with AUK-BLF discussed above.
Measures to reduce risk of COVID-19 have been vital to avoid hundreds of thousands of deaths, and as such are justified. However, our research highlights that for many people with long term respiratory conditions, these measures have also resulted in certain negative impacts. Appreciating and acknowledging the complex ways in which our society has been, and continues to be, affected by the pandemic is central to mitigating negative impacts, and optimising the health, and lives, for us all.
Dr Keir Philip (@keirphilip), Respiratory SpR and Clinical Research Fellow (Imperial College Clinical Investigator Scholarship)
Dr Bradley Lonergan, Internal Medicine Trainee
Dr Nicholas Hopkinson (@COPDdoc), Respiratory Consultant, Reader in Respiratory Medicine, and Medical Director of the British Lung Foundation.