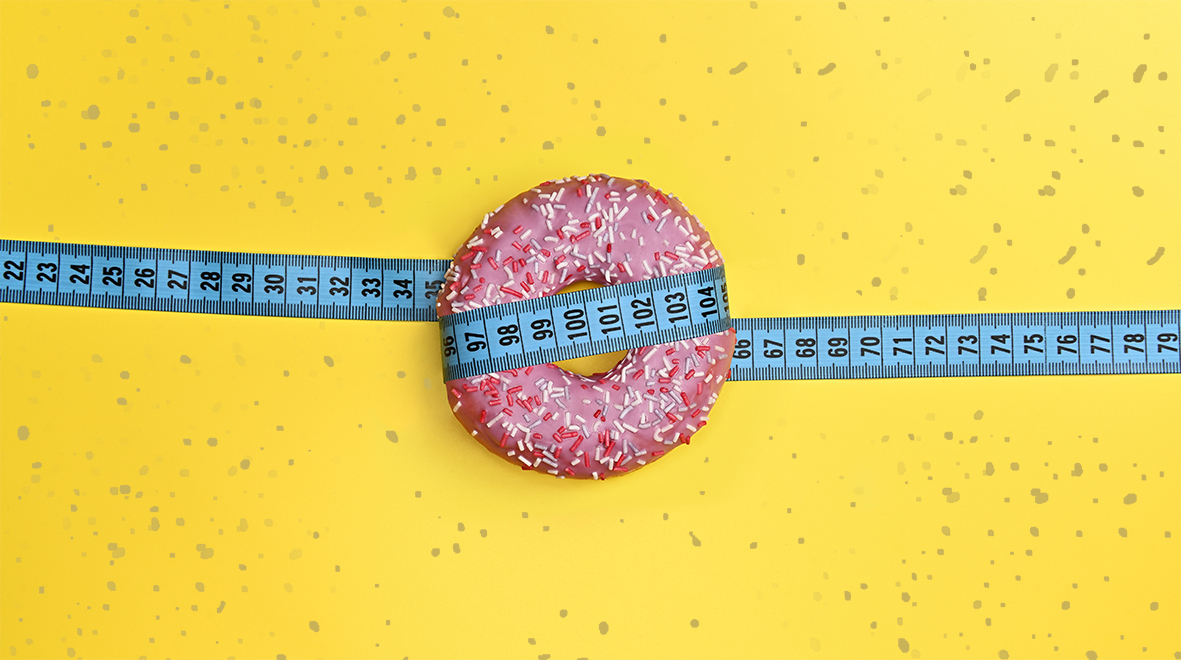 Public health researcher Charan Gill provides an inside look at the Government's new obesity strategy and discusses if it's the way to tackle the obesity crisis.
---
In July the UK government released the 'Tackling Obesity: empowering adults and children to live healthier lives strategy'. As a public health researcher, I was eagerly waiting for this to be published and I know many others were also anticipating what was going to be released in the document.  This new strategy has received a great deal of criticism, and although it does raise valid and important points, it has left many confused. Despite this, there have also been several important issues raised which needed to be addressed. Over recent years, several obesity strategies have been published, but I want to highlight some key positives from this strategy and how I see it working.
Firstly, I want to recognise how great it is to see the government emphasising on public health and prevention. Acknowledging that there are public health services that can offer huge benefits to the public and will in turn have beneficial impacts and reduced strain on the NHS. The strategy claims that the government will expand weight management services and the NHS Diabetes Prevention Programme which are a few services which can offer preventative support.  These suggestions are fantastic and offer practical resources to support individuals who want to make healthy lifestyle changes.
Correct support is key
It also takes into consideration that the responsibility is not solely on the individual to make these changes but that there will be help available for them. Obesity is a complex disease, and we cannot simply place the onus on individuals and tell them that "we owe it to the NHS" to make healthy lifestyle changes without equipping them with the correct support. Updates on changes to services are due to come out in the next few months, and I'm very much interested in what will happen with these proposed funding changes. I have a strong personal interest in this particular part of the strategy as I work part-time for a children's weight management service; I've seen the success of these interventions first-hand and am hopeful for this part of the strategy.
End of the road for the traffic light system
The proposition of an update to the traffic light system is fantastic to hear. Mandatory front of pack labelling has needed to happen for years. Many food products are already displaying front of label packaging and this provides transparency to the consumer, so they can be fully aware of the choice they are making. Displaying nutritional information on packages places responsibility on the food industry, similarly as the guidance around adding calorie counts to menus. Calories of course are not a definition of health, however, there is currently a lack of awareness regarding nutrition in the food we eat out of the home. With the out-of-home sector rising and eating habits changing, we need to be equipping individuals with the resources to make these educated decisions for themselves.
Nutritional information, including calorie counts, are available for many restaurants, chains, and eating places either online or at the venue, so this change will have minimal demand on restaurants. The updated menus will simply allow the nutritional information already available to be more readily accessible to consumers. Calorie labelling on alcohol is also a proposed change in the strategy and there needs to be greater knowledge of the calories in alcohol, but also about the health risks associated with increased alcohol consumption. Stating calories is a crucial initial step, but this does need to be taken further as calories aren't able to give us any details regarding the nutritional composition of the food.
Calorie counts can be harmful
I of course understand the concerns many have echoed about the dangers of sharing calorie counts on menus and how it may affect those with eating disorders or disordered relationships with food. These strategies suggested by the government are designed to do what's best for the majority of the population; the consequences of not doing this is the world we're currently living in and there needs to be a change. The suggestion to state calories on menus and mandatory front of package labelling may also lead to reformulation. This is similar to what occurred when the sugar tax was implemented. The Soft Drink Industry Levy (SIDL) resulted in manufacturers having to adapt and this resulted in consumers shifting to low/no sugar drink options. The success of the SIDL is shown with large reductions of consumers purchasing higher sugar drinks and with companies reformulating, which demonstrates the power legislation can have over large industries. By providing consumers with the knowledge, they are then able to make clear and informed decisions.
Advertising ban
Legislating the end of promotional products that are high in fat, salt and sugar (HFSS) is a great measure and one again recognises the importance of our food environment around the foods we choose to eat. But this can't be done alone, by increasing the prices of HFSS we need affordable healthier alternatives to replace them, as simply removing these promotions only continues to disadvantage the most deprived. Banning the advertising of HFSS food until 9pm is an excellent idea, and it's about time this came into place. The WHO states that seeing these advertisements has a significant influence on children's food preferences and consumption. The UK government has a responsibility to protect children and rolling out this policy over the next couple of years is crucial. This will need to include other forms of media as times are changing and children are also using other forms of entertainment rather than just traditional TV. We know large companies will try and find loopholes, so we must be strict on this ban. It will have a direct influence on both children and adults.
Other countries have introduced legislation to minimize advertising to children such as: Ireland, France, Chile, Mexico and Norway. Chile is one of the few countries with a strict ban on HFSS foods during the hours for 6-10pm, which is similar to what is proposed in this strategy for the UK. This is still a new intervention, however, early evaluation has demonstrated a reduction in high sugar drinks after the implementation of advertising banning policies as well as food labelling changes. This shows promising results in the short term for both the food labelling changes and the advertising watershed. If implemented correctly, the UK could be a global leader to many other countries on how to implement a rigorous advertising ban of HFSS and that it can be done.
Hope for childhood obesity
I have a personal interest in this field due to my work at Imperial in the Primary Care and Public Health Department and in my community role both of which specialise in childhood obesity. I'm currently working on evaluating an intervention called "Go-Golborne" which ran between 2016-2019 and aimed to increase healthy behaviours in children of the borough of Kensington and Chelsea. The intervention focused on supporting children and families make healthier food choices, as well as increase their physical activity. With these proposed changes in the strategy, there's real hope for large scale changes for children across the country where interventions like Go-Golborne are not able to be implemented. The strategies highlighted in the document are practical changes and can have direct results if implemented correctly.
Charan Gill is a NIHR SPHR Pre-doctoral Fellow at Imperial's School of Public Health, Registered Nutritionist and Community Public Health Nutritionist.