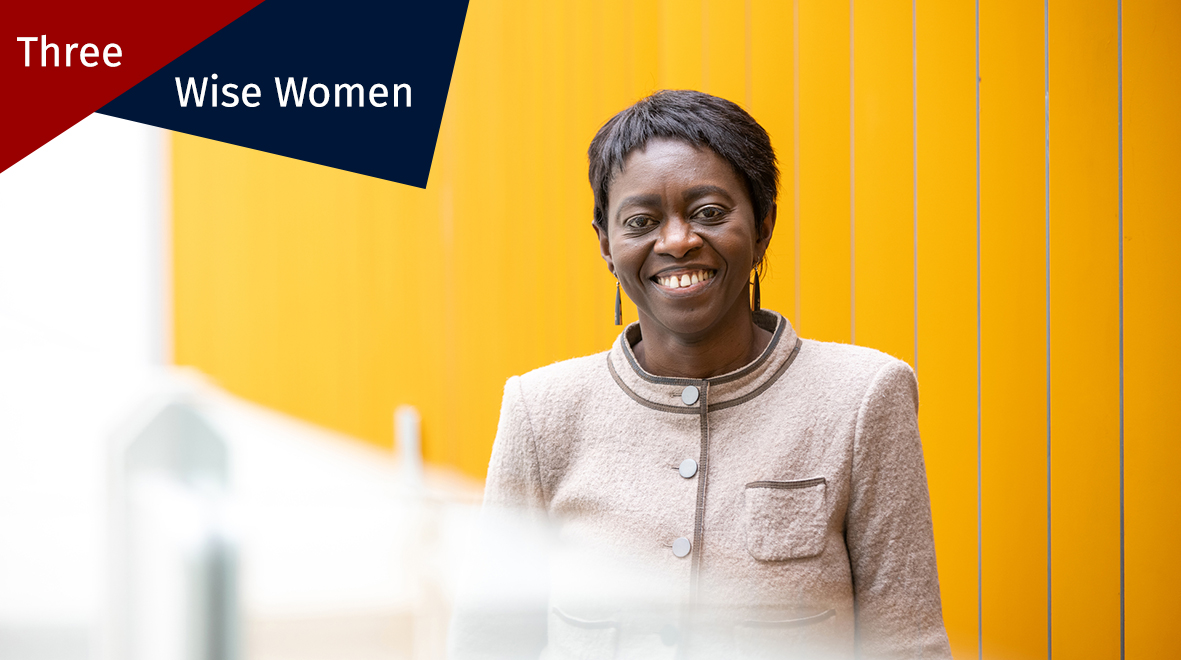 This festive period Three Wise Women from the Faculty of Medicine will be giving us the gift of wisdom.
Professor Faith Osier shares her vision for health equity, from tackling vaccine inequity to empowering the next generation of scientists globally.
---
Almost a year ago to the day, my partner and I woke up our three young children in the middle of the night, readied them for the airport, hurriedly scrambled together the last of our belongings and embarked on a new adventure. We were moving from Heidelberg, a picture-perfect city that often made me feel like I was walking into a tranquil postcard. This had been home for four years and we kept our mixed feelings to ourselves as we ventured into the unknown, London. I was taking up a new position as the Executive Director of IAVI (formerly International AIDS Vaccine Initiative), at Imperial College London. We navigated the intricacies of relocating during lockdown, settled the children into school or rather "joyous home-learning" as was the case at the time, and I began to unpack my new job.
The mission of IAVI resonates strongly within me: "translating science into affordable, globally accessible public health solutions". The opportunity to turn years of scientific endeavour into interventions that could transform the lives of the most vulnerable on our planet still springs me out of bed every day.  I have worked for over 25 years amongst the rural poor in Kilifi, Kenya, studied immune responses to malaria antigens in samples from similar study participants across Africa and appreciated first-hand the impact of ill-health on productivity, livelihoods and hope.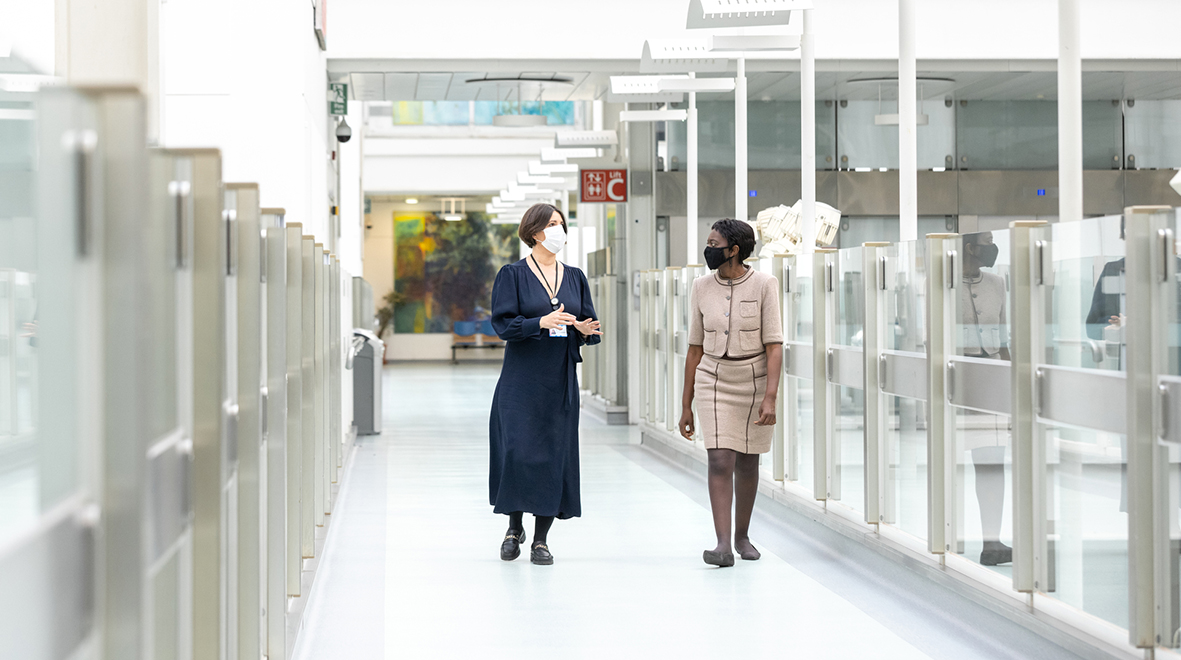 I desperately wanted to give back
My new job gave me that rare opportunity to be part of a team that did exactly that. I remain excited by this prospect. We work on a broad portfolio of diseases that disproportionately affect populations in low- and middle-income countries (LMICs).  These include HIV/AIDS, emerging infectious diseases such as Ebola, Marburg, Lassa fever and COVID-19, Tuberculosis and Malaria. Our vision is a world where all people have equitable access to innovative vaccines and therapeutics. I immersed myself wholeheartedly into the world of product development, marvelled at the breadth of partnerships that are central to our mission and strove to ensure that we were as efficient as we could possibly be at the Human Immunology Laboratory in London.
Tackling vaccine inequity
It is hard to believe that a year has already gone by!  What wisdom have I gained to share?  Incredibly, the COVID-19 pandemic rages on at the end of 2021.  Although vaccines have had a major impact on reducing severe morbidity and mortality, Europe is once again the epicentre of the pandemic. Vaccine inequity stares at us unflinchingly.  Rich western countries are providing booster shots to their populations, while the majority in resource-constrained economies have not had a single shot. The Omicron variant is upon us. Although it was identified and sequenced in South Africa, populations in the region suffer without vaccines, and livelihoods are pushed further back by renewed blanket travel restrictions. This vicious cycle continues. We cannot wish this away. Calls for action appear to fall on deaf ears as nationalism takes ascendency. Vaccines are being hoarded and unfortunately even wasted, while poorer countries remain in abject need.
In the short term, let us give more. In the longer term, we as a global community must put in place the infrastructure and mechanisms to ensure that the next pandemic can be controlled much more efficiently and most importantly, equitably. Compared to generations before us, we have the distinct advantage of incredible technological advances in the biopharmaceutical industry and unparalleled global connectivity. We now need to make global solidarity the centrepiece and collectively determine that never again will a pandemic such as COVID-19 devastate our world. Until everyone is safe, no one is safe.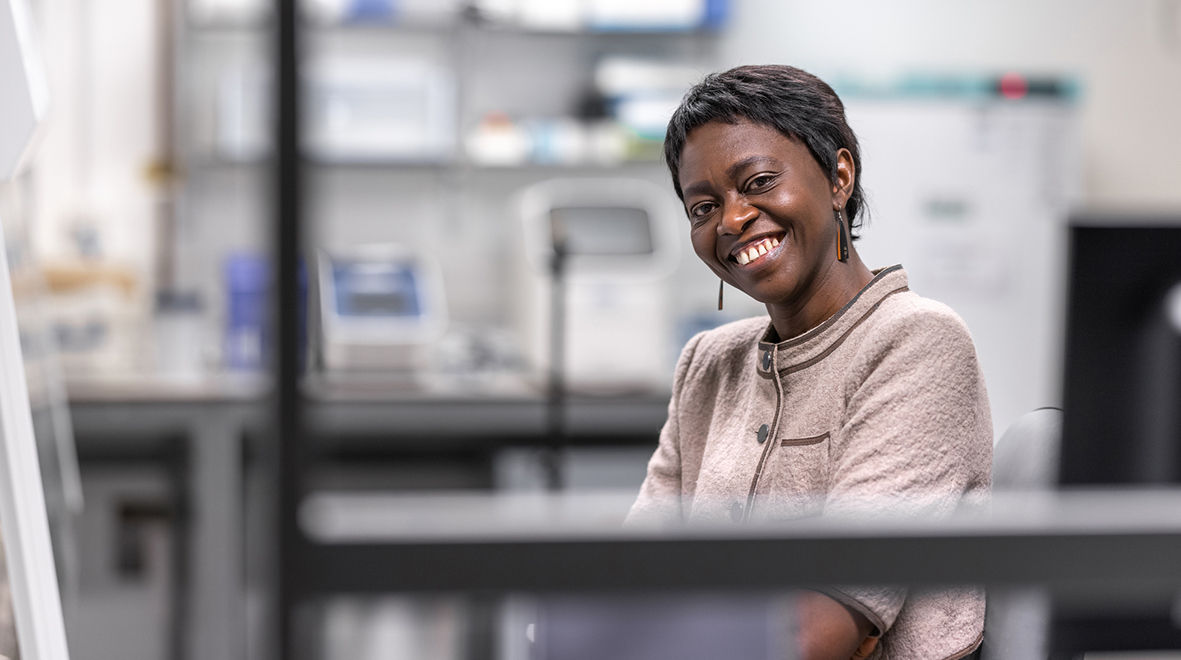 Education is key
I have been thrilled to participate in discussions on vaccine manufacture in Africa and other LMICs.  IAVI's leadership in this regard puts another big smile on my face and brings me to a favourite subject – capacity strengthening. As I reflect on my own scientific career and ponder the global health challenges that have yet to be overcome, it is clear to me that one of our greatest contributions will be to empower the next generation of scientists, globally. This is the health insurance for generations to come.  At Imperial, we have the infrastructure to educate. Let us fortify the mechanisms that extend this precious resource globally, deliberating to reach the less advantaged and keeping our eyes on the long-term goal of equity. Without a scientifically astute global workforce, health security remains uncertain.
Pathogens do not respect borders
The pandemic began during my watch as President of the International Union of Immunological Societies (IUIS). Working with national immunological societies across the globe, we have rallied for greater education, sharing of resources and technologies and contributed to narrowing the equity gap in scientific know-how.  Let us all join forces to create a world that gives everyone, everywhere, the precious gift of health and the opportunity to realize their fullest potential. Together, we are an incredible force for the good of humanity.
Professor Faith Osier is Executive Director of the Human Immunology Laboratory, Visiting Professor of Immunology at Oxford University, and President of the International Union of Immunological Societies.
Photography by Thomas Angus / Imperial College London.