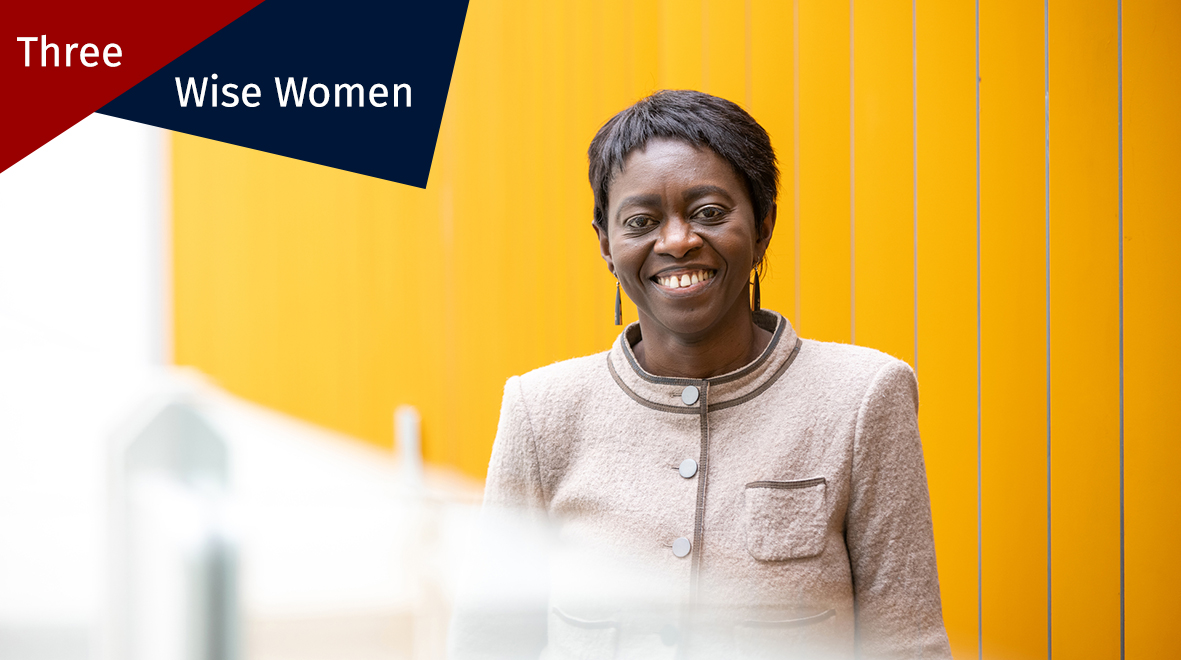 This festive period Three Wise Women from the Faculty of Medicine will be giving us the gift of wisdom.
Professor Faith Osier shares her vision for health equity, from tackling vaccine inequity to empowering the next generation of scientists globally.
---
Almost a year ago to the day, my partner and I woke up our three young children in the middle of the night, readied them for the airport, hurriedly scrambled together the last of our belongings and embarked on a new adventure. We were moving from Heidelberg, a picture-perfect city that often made me feel like I was walking into a tranquil postcard. This had been home for four years and we kept our mixed feelings to ourselves as we ventured into the unknown, London. I was taking up a new position as the Executive Director of IAVI (formerly International AIDS Vaccine Initiative), at Imperial College London. We navigated the intricacies of relocating during lockdown, settled the children into school or rather "joyous home-learning" as was the case at the time, and I began to unpack my new job.
The mission of IAVI resonates strongly within me: "translating science into affordable, globally accessible public health solutions". The opportunity to turn years of scientific endeavour into interventions that could transform the lives of the most vulnerable on our planet still springs me out of bed every day.  I have worked for over 25 years amongst the rural poor in Kilifi, Kenya, studied immune responses to malaria antigens in samples from similar study participants across Africa and appreciated first-hand the impact of ill-health on productivity, livelihoods and hope. (more…)