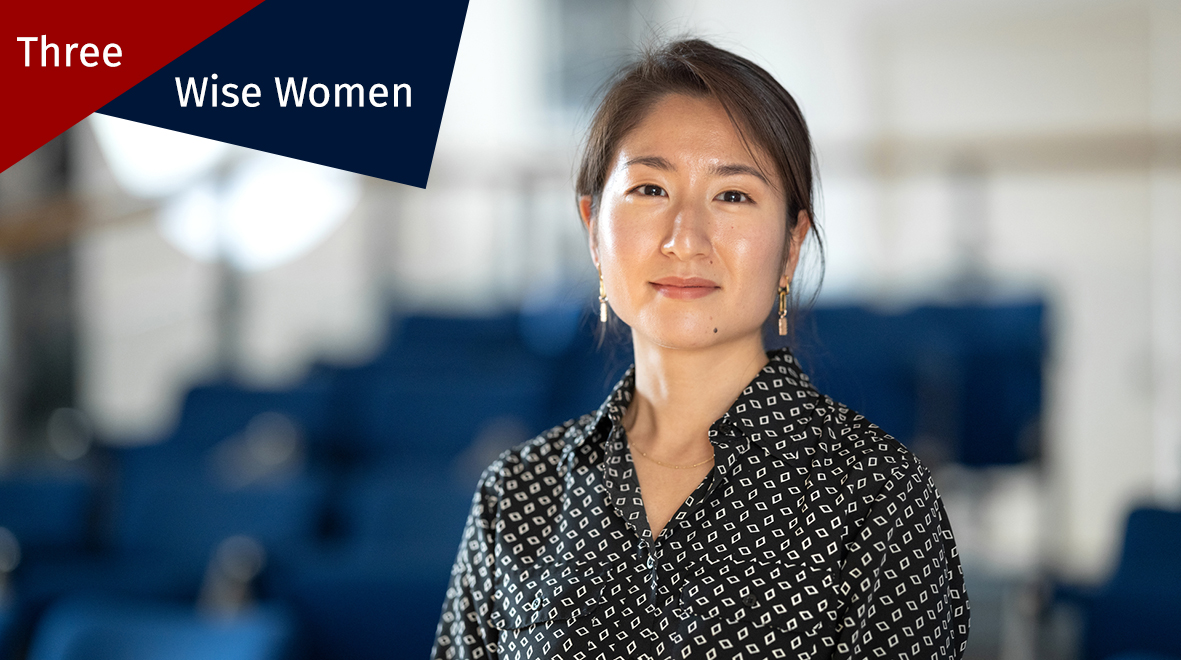 This festive period Three Wise Women from the Faculty of Medicine will be giving us the gift of wisdom.
Dr Natsuko Imai reflects on the experience of supporting the Imperial College COVID-19 Response Team who provide key epidemiological insights to help inform the response to the pandemic.
---
Despite the introduction of "plan B", I'm sure many of you will agree with me that, the run-up to Christmas this year still feels very different compared to 2020 when non-essential shops were closed, and we could only meet within our households or support bubbles. The swift introduction of measures and the fact we even have a vaccination programme to accelerate in response to the Omicron variant helps to keep me cautiously optimistic.
My colleagues in the MRC Centre for Global Infectious Disease Analysis and I have been working on COVID-19 since January 2020. This was when the virus was still called "novel coronavirus 2019" and only a handful of cases had been reported outside of mainland China. Since our early assessment of the transmissibility and true size of the epidemic in Wuhan City, the SARS-CoV-2 virus has spread to every corner of the world, changing the way we live in ways we could never have imagined.
Before the pandemic, most of my work as the liaison between the Centre and the World Health Organization was co-ordinating analytical support for outbreaks, typically in low- and middle-income countries. Since 2018, I have worked with colleagues on Ebola outbreaks in the Democratic Republic of the Congo, doing rapid real-time analysis to understand – "how bad is the outbreak? How many cases can we expect in the next 3-4 weeks? How many vaccines need to be deployed?".
This year, I have worked on events closer to home, supporting the Centre's Imperial College COVID-19 response team who provide key epidemiological insights to help inform the response to COVID-19 both in the UK and abroad. With requests for analysis coming in almost daily in the early days, it has been an intense, but scientifically incredible journey. I am especially thankful for the generosity everyone has shown under all kinds of pressures.
With 210 deaths per 100,000 people, the UK is one of the worst affected countries in the world and we have just passed a grim benchmark of 5 million COVID-19 deaths globally. The sheer scale of loss is staggering.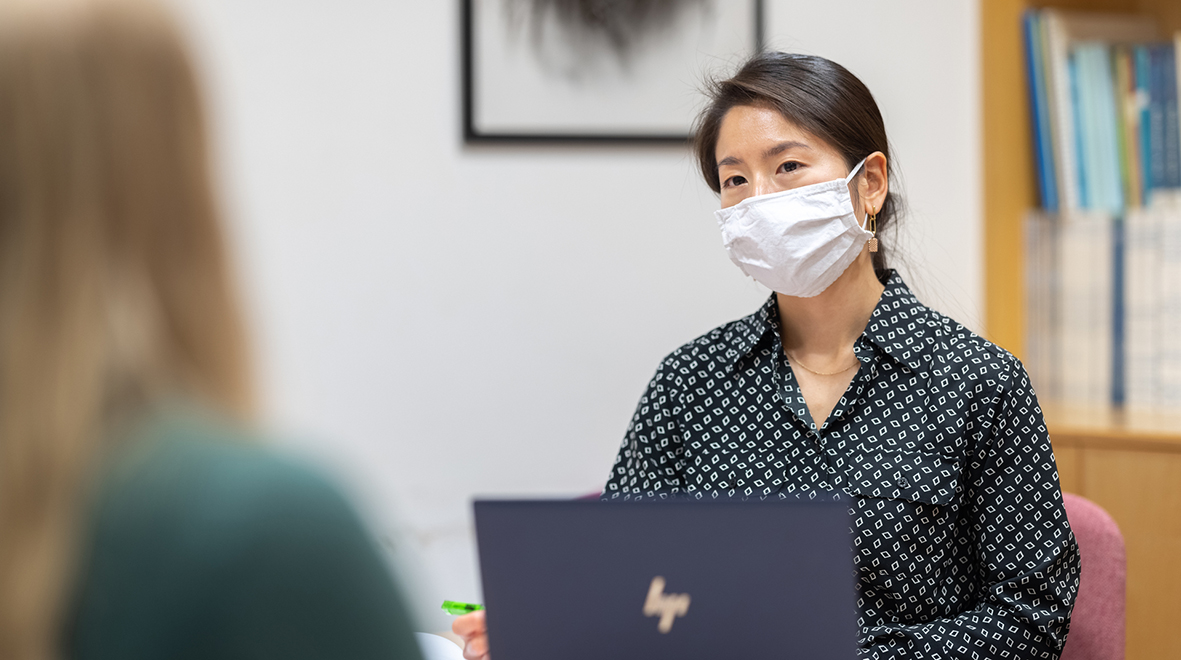 Yet, the pandemic has also brought out the most amazing scientific advancements with not one, but several safe and highly effective COVID-19 vaccines developed in less than a year with almost 80% of the eligible UK population fully vaccinated. Our team's work informing and assessing England's "roadmap out of lockdown" policy showed how the rapid roll-out and high uptake of vaccines in England enabled restrictions to be lifted gradually and safely.
It demonstrated how science, when communicated effectively, can catalyse public health action. I was seconded to the Government Office for Science at the height of the pandemic last year. Every single person supporting the Scientific Advisory Group for Emergencies was relentless, almost obsessive, about ensuring the very best science advice was available to ministers. It reassured me that, regardless of the final policy decision, the work produced selflessly by the whole UK research community did make a difference.
"No-one is safe, unless everyone is safe"
However, outside of countries like the UK or USA where booster doses are being rolled out, the picture is very different. Despite the COVAX initiative, millions of frontline workers in LMICs are yet to receive their first dose, let alone their second or third. I feel incredibly conflicted about this. Of course, with increasing evidence that vaccine-induced protection decreases over time, I want vulnerable individuals protected as best as possible. However, from a global public health perspective making sure everyone receives their first and second doses should be the priority. Although the UK has pledged to donate 100 million vaccines by June 2022, global political will to drive urgent action will be critical.
The emergence of the Delta variant—which drove huge waves of SARS-CoV-2 infection—and now the Omicron variant highlights how, until transmission can be controlled globally, new variants will continue to arise and threaten pandemic control efforts. A real "end" to the pandemic can only be achieved through equitable universal access to vaccines.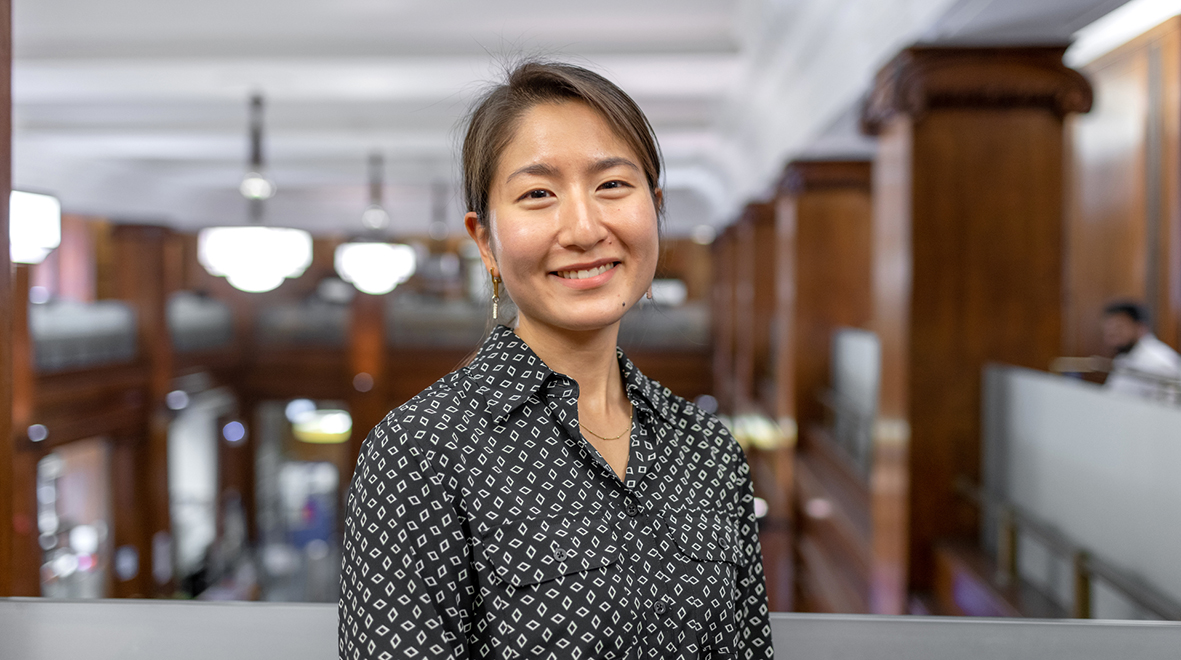 With daily reported cases exceeding 45,000 cases in the UK and the rapid rise in Omicron cases, we must also remain vigilant.
So, as we enter the festive period, I will be working from home, testing if seeing friends and family, and encouraging those eligible to get vaccinated. I hope everyone has a restful holiday, and although we are not out of the woods just yet, takes the time to reflect on how far we have come collectively.
Finally, I want to take this opportunity to say a huge thank you to the many wise women around me who have pushed and supported me over the last 24 months. What a rollercoaster!
Dr Natsuko Imai is the World Health Organization liaison for Imperial's MRC Centre for Global Infectious Disease Analysis and a Research Associate in the School of Public Health.
Photography by Thomas Angus / Imperial College London.