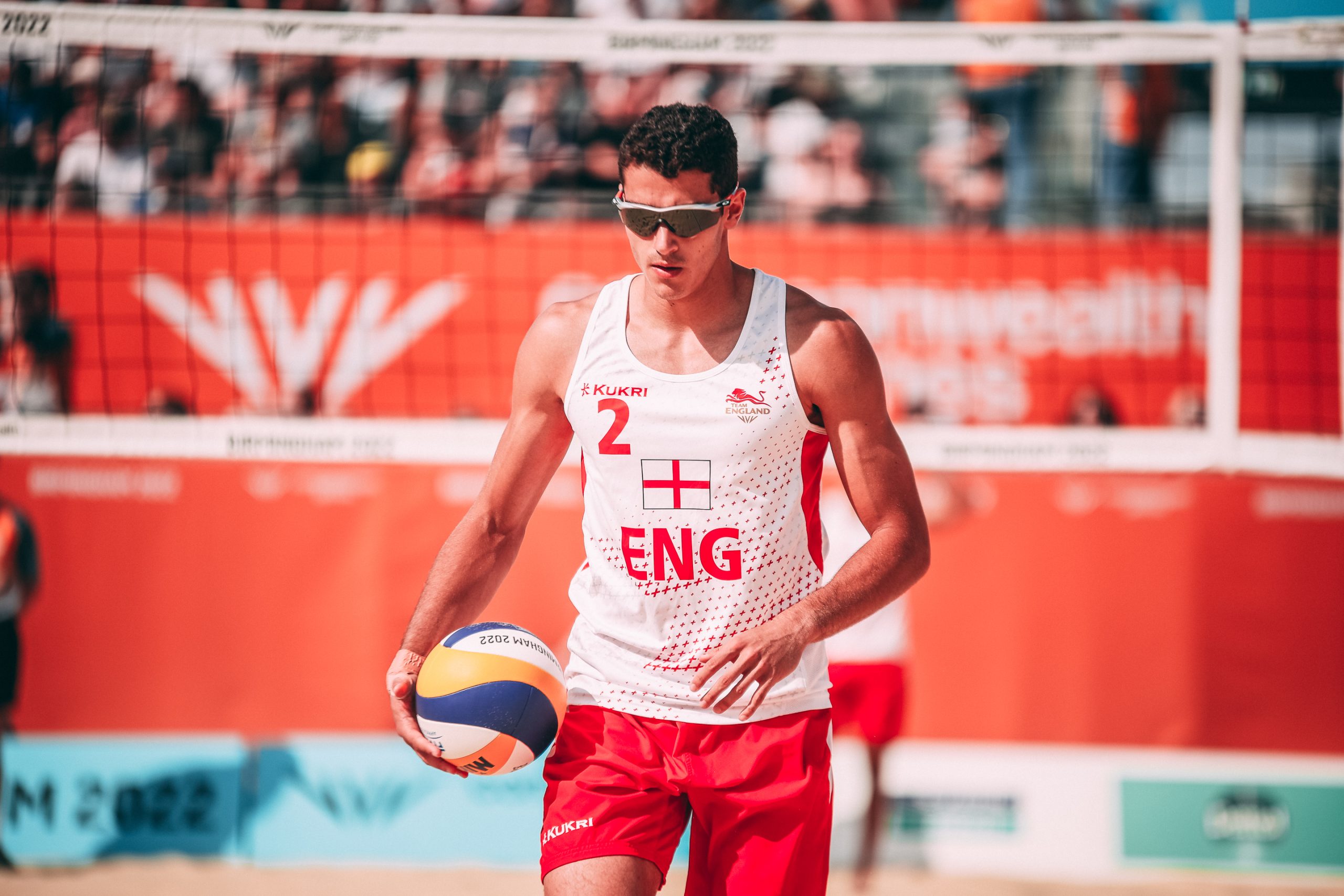 In August 2022, fifth-year Medical student, Joaquin Bello, and his twin brother, Javier Bello, made history as England's first-ever Commonwealth Games beach volleyball medallists. Joaquin reflects on his journey to becoming a professional volleyball player, and the challenges of juggling academic studies with sports stardom.
This summer I won a bronze medal at the 2022 Birmingham Commonwealth Games, the culmination of many years of hard work whilst balancing my studies with training. While I hope my dual-career is far from over, I wanted to reflect on my journey so far and the lessons that I have learnt along the way.
When I was younger, I was always extremely sporty. Of course, I have always played volleyball; our dad has coached my twin brother and I from a very young age (pretty much since we had basic hand-eye coordination!) We also did many other sports like roller hockey, judo and football which kept us – and my parents – hectically juggling multiple commitments. Despite this, we loved it because it felt rewarding to excel at something and compete.
It may seem like our multisport background was strategically planned to prepare us for a future in professional sport, but I remember it was us (especially my brother) that insisted on my parents training and carrying us forward in our dreams of becoming professional volleyball players. As we got older, this dream became increasingly more real and attainable.
A balancing act
Managing the balancing act of studying and training has not always been easy. Our GCSEs clashed with our first international competitions, our A-Levels with the Youth Olympics and the World Championships, and my medicine exams with our recent accomplishments over the last four years. Nevertheless, the unwavering support from our family is what has allowed us to take our sporting ambitions to the highest level alongside our academic commitments.
Of course, each of our successes have been preceded by ups and downs, injuries and uncertainties. For example, revising on a 6:00 flight back to London after being in Austria all week for the Youth Olympics so that I could be ready for my 9:30 A-Level Biology exam that would determine whether I would get into medical school. Having to re-sit every single exam in my first year at university. Almost quitting beach volleyball for good because of recurring abdominal tears. Training six days a week and being in the gym three days a week, every single week. Enduring the cold and rain, and having very few people to practice with. The life of a professional athlete in a not yet widely recognised professional sport is tough enough, yet somehow, I decided to simultaneously study to become a doctor. While I don't regret this decision, it can be difficult accepting that sacrifices have to be made.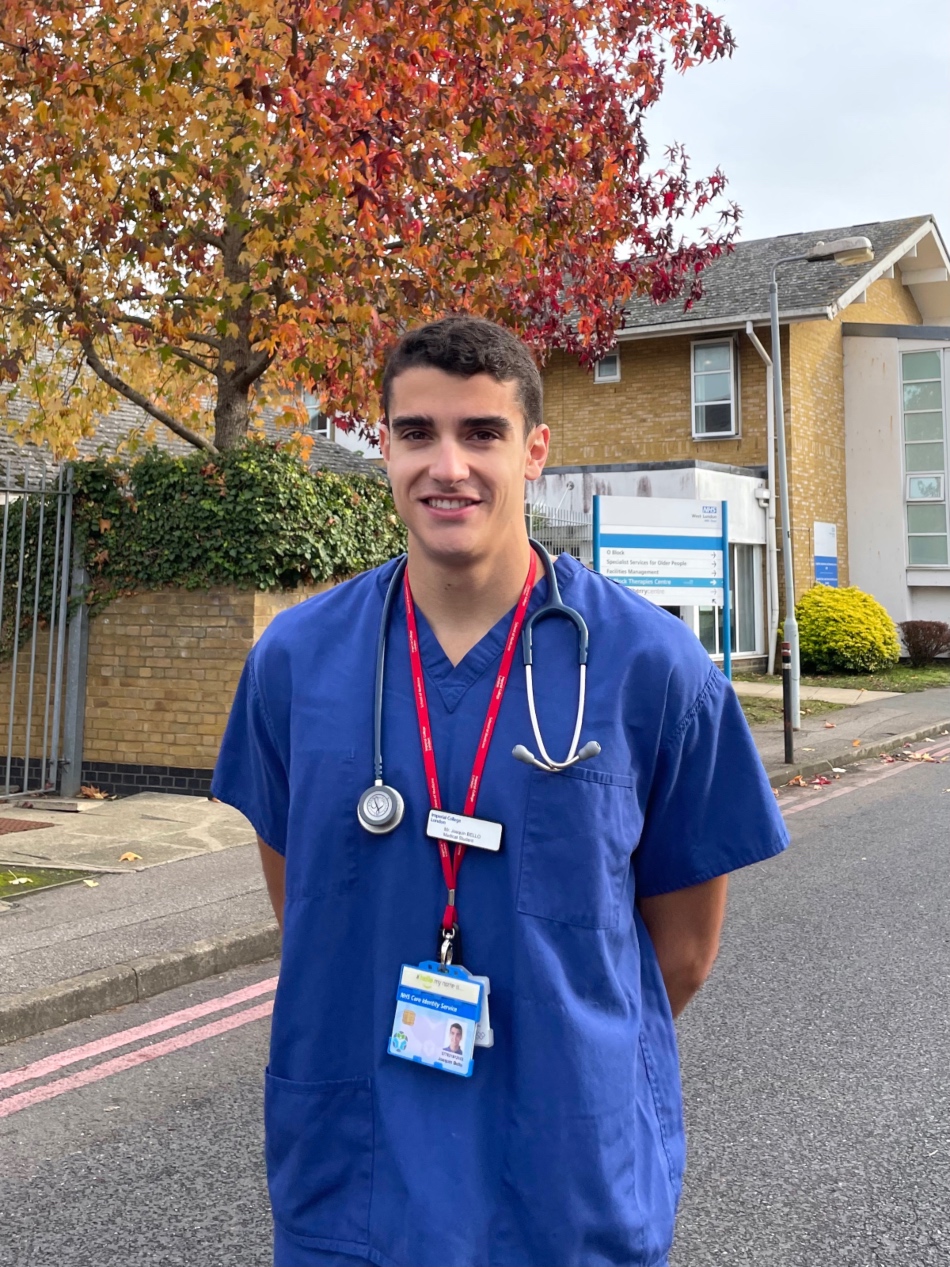 Ups and downs
One clear upside to my student-athlete life is that there are many transferable qualities and character traits between sport and becoming a good doctor. Your leadership, time management and resilience are all regularly challenged. People often question how do I do it, and have I mastered these traits? The truth is that I am still learning.
My message to other student-athletes is that you must be prepared to live a different life than both your teammates and colleagues. You must accept that there will be times when you will be pushed to your limits, but it is during those moments that you must remind yourself why you're doing what you're doing.
The biggest platform yet
At a personal level, I am especially grateful to my family for everything they continue to do: my twin brother; my dad and coach; my mum and manager; my younger brother and training partner. I proudly acknowledge that I wouldn't be where I am without them. Their stability and support were a big part of my decision to pursue two very difficult and demanding careers.
Winning the bronze medal at the Commonwealth Games is particularly special because of what it means to beach volleyball in the UK. Despite bringing home four World Tour medals for England and having won the last three British Championships, the 2022 Commonwealth Games was our chance to put our country and our sport on the biggest platform yet. It is the first of hopefully many more major achievements to come, and I hope that I have inspired others to take up the sport or simply become more active. Beach volleyball has long deserved this spotlight and I'm proud to be part of this journey alongside my family and team, while pursuing my other dream of helping others through my career in medicine. For now, you can find me at my hospital placements during the day and training hard every night.