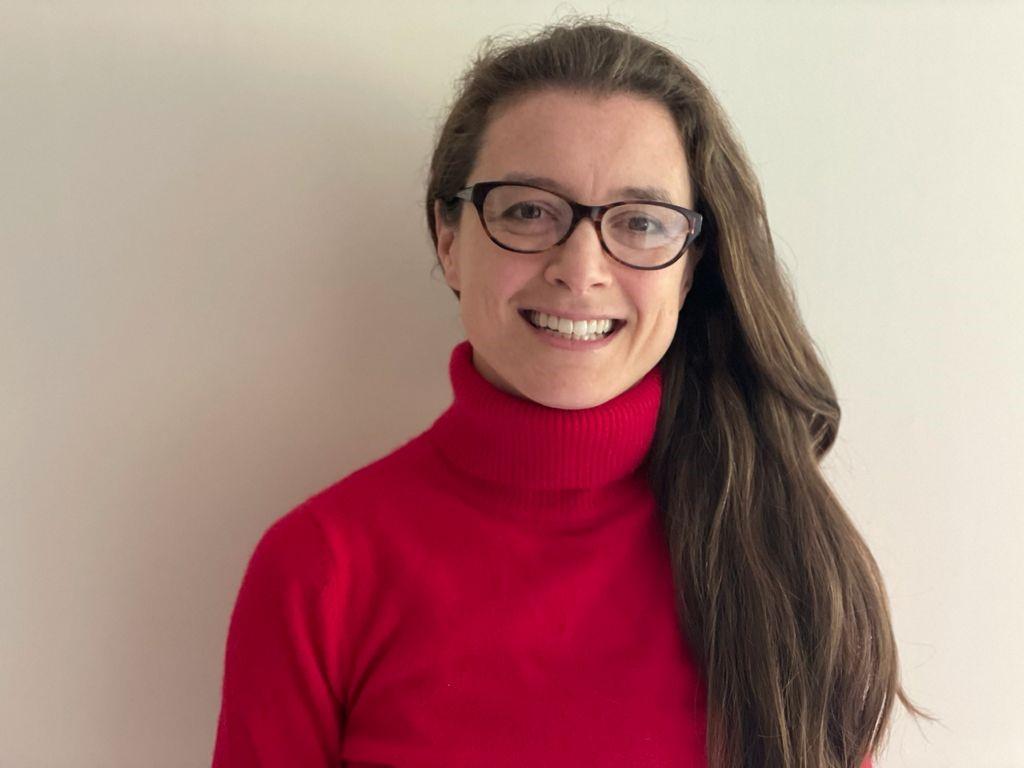 Dr Felicity Fitzgerald (who volunteered clinically during the West African Ebola outbreak) has been selected as the winner of the 2023 Simon Newell Award for her work in Zimbabwe to improve recognition and outcomes of newborns with suspected sepsis. Dr Fitzgerald spoke to the Royal College of Paediatrics and Child Health (RCPCH) about her research and tips for aspiring researchers.
---
The Simon Newell Award Recognises an outstanding young medically qualified researcher in British paediatrics. Each year, with support from GOSH Charity and Sparks, RCPCH offer the prestigious award of £2,000 to one early independent researcher in paediatrics.
Dr Fitzgerald worked with colleagues in Zimbabwe, Malawi and the UK to improve how clinicians can identify newborns with sepsis, both with and without laboratory support. Felicity, working with the Neotree team, led by Dr Michelle Heys at UCL, developed an app called Neotree which guides clinicians through the management of newborns while capturing data at the same time.
Using Neotree data from ~5,000 neonates, Dr Fitzgerald and the team developed a clinical prediction model using machine learning to detect sepsis. After comparing guidelines for sepsis with clinicians' decisions, and found that faithful guideline implementation would more than double antibiotic prescriptions in both countries.
To date, Neotree has supported the care of ~25,000 newborns and trained ~450 clinicians in Zimbabwe and Malawi.
What motivated you to get into Paediatric Research?
When I was applying for medical school, the HIV pandemic was exploding in Africa. This disease had so many facets- from the basic virology to the social and economic impacts, to the devastating impact on mortality across the life-course. During the next few years, pioneering researchers in child health from across the world made effective drug treatment for the most vulnerable children in low-resource settings a reality (in the teeth of drug companies saying that antiretrovirals would never be effective in Africa as people wouldn't take drugs reliably). I followed this story through medical school and beyond – and it drove home to me the difference that clinician researchers can make in ensuring that children receive the best possible treatment – no matter where they are, and despite the challenges of working in low-resource settings.
What does it mean to you to win this award?
I was delighted and surprised to receive this award. There are so many people doing fantastic work in child health research so it was very humbling to hear I'd won. I think it's also testament to the great teams I work with in Zimbabwe, Malawi, UCL and Imperial- I'm privileged to work with dynamic, enthusiastic and energetic researchers across several disciplines and under challenging circumstances. Research is very much a team effort and I see this award as a reflection of that. It also drove home the importance of putting your hat in the ring for opportunities – and a nudge to overcome my Imposter Syndrome!
What are your plans for your research career?
I heard last week that I've received a five year Wellcome Trust Early Career Award to build on my current work in Zimbabwe working with local clinicians and the UCL-based Neotree team. We're going to use routine data collected using Neotree to better identify those newborns who need antibiotics for sepsis, and those who don't at both a primary and secondary care level. I'm planning on spending the next five years building my own research group between Imperial and the Biomedical Research and Training Institute in Zimbabwe, particularly looking at intractable issues such as infection prevention and control, and antimicrobial resistance in low-resource setting neonatal units. It's going to be very exciting – and I'd love to hear from trainees (or seniors) interested in coming to work with us!
What is your advice for aspiring researchers?
1. Do what brings you joy. there are so many disciplines and avenues within research- from big data, lab work, qualitative research with patients and clinicians, or where I am in messy implementation work in low-resource settings. Think about what you like doing most- and don't get bamboozled into an area that you're not excited by, or one that will not be compatible with you having a life outside science.

2. Find your crew. I have a fantastic group of peers (some slightly more senior, some more junior) who I touch base with regularly. They provide a wonderful supportive touchstone and platform for encouragement. Research is full of setbacks – my 'mutual validation' crew has been vital to sustaining me through the lows and cheering on my highs.

3. Choose your poison. Every supervisor and institution will have their strengths and their challenges. I've been lucky in having supportive mentors/supervisors who suited my style of working. I thrive with a 'hands-off' supervisory approach which gives me a lot of independence (e.g. a PhD supervisor who trusted me to abandon my PhD for 7 months and go to Sierra Leone to do Ebola work), but other people would find that management style less helpful. Take your time to learn about your potential supervisory team, their management style and the institution and think "will I enjoy working with these people/in this environment for three years or more?".
Dr Felicity Fitzgerald is a Senior Clinical Research Fellow in Paediatrics Infectious Diseases from the Department of Infectious Diseases, and an honorary consultant in Paediatric Infectious Diseases at Imperial College Healthcare NHS Trust.
This article was originally published on rcpch.ac.uk on 11 May 2023.