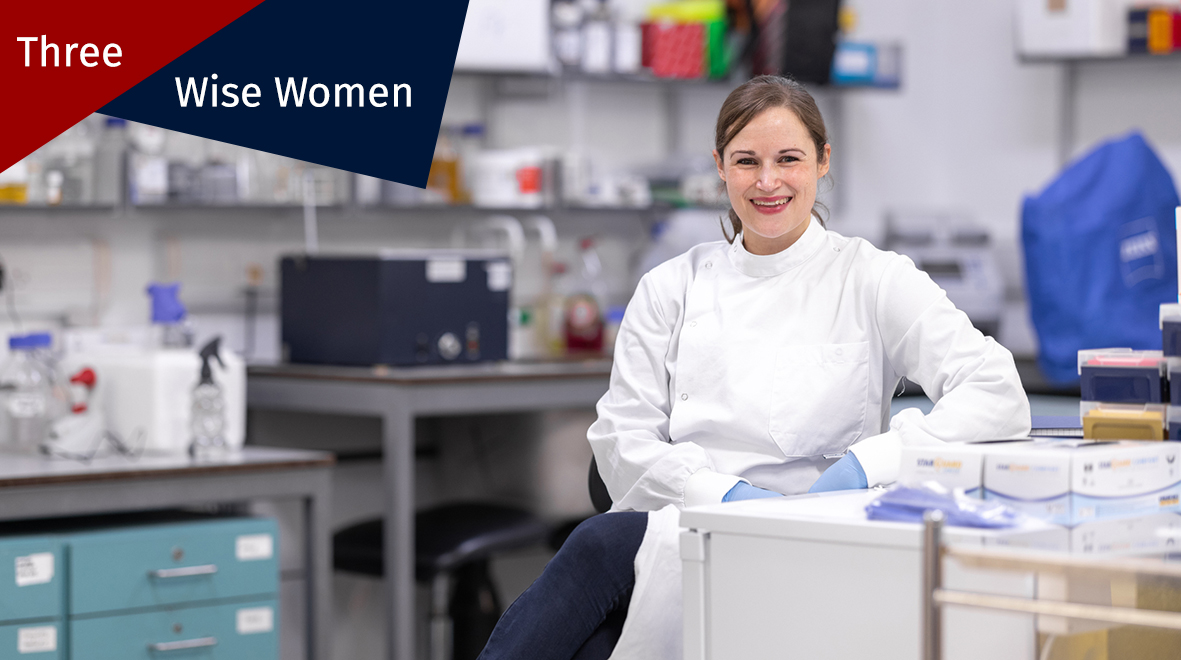 This festive period Three Wise Women from the Faculty of Medicine will be giving us the gift of wisdom.
Dr Viki Male explains how she took matters into her own hands in response to the mixed messaging around COVID-19 vaccination advice and pregnancy.
---
In 2003, the world was on the brink of a SARS-1 pandemic. As a Year 12 student at the time, I followed developments closely. Although the outbreak eventually died out, my interest in infectious diseases did not. Surely, the big one was coming. And I would be ready for it.
But by the time the big one came, my research has taken me in a different direction. At university, I had become passionately interested in a family of immune cells, called NK cells, that control viral infection. But these cells have another role that captured my imagination: they help the placenta to implant during pregnancy, and my lab is working out how. In March 2020, as immunologists around the world raced to make a vaccine, I shut my lab and went home to spend the next 12 weeks home-schooling my children. I would sit this one out. What use is a reproductive immunologist in a pandemic, anyway?
Some use, it turned out. In December 2020, as the vaccine rollout began, rumours started to circulate that antibodies raised by COVID-19 vaccination would target a placental protein, called Syncytin-1, causing infertility and miscarriages. There was no basis to this claim and if I, a reproductive immunologist, wouldn't stand up and explain why, then what was the point of me? So I began engaging with the public, first on social media and then in print and broadcast. Here's what they taught me… (more…)