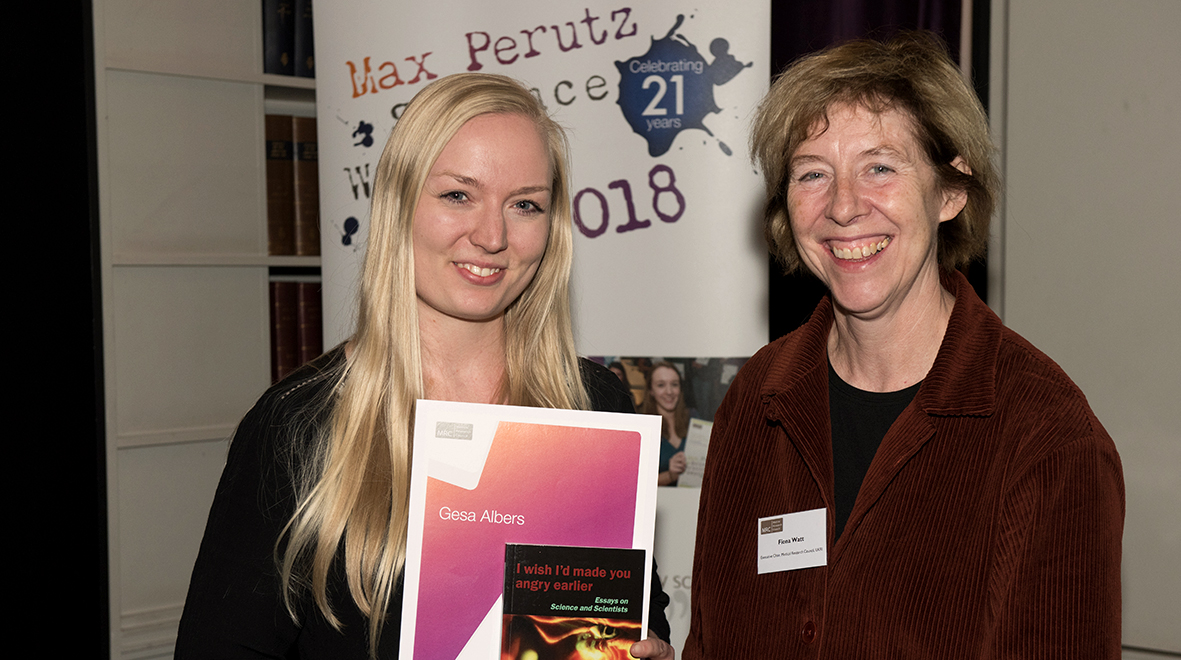 Gesa Albers was shortlisted for the MRC Max Perutz Science Writing Award 2018 for the following article on her PhD project studying how the metabolism of macrophages differs between asthmatic and non-asthmatic people.
---
You are on a holiday with a good friend walking along a path enjoying the stunning view and the beautiful scenery along the river. Suddenly, your friend starts coughing. He might have inhaled dust from the dry pathway. You stop to give him the water bottle from your backpack. The water does not help the coughing. He wheezes every time he breathes and you start panicking when you see that his face is getting paler and paler.
"I cannot breathe!" he says while wheezing.
You want to help him but you do not know what to do. What does he need? Do you have to call an ambulance? As the coughing and wheezing does not stop, you decide to call the ambulance. With shaking hands, you type in the number and call the paramedics. (more…)