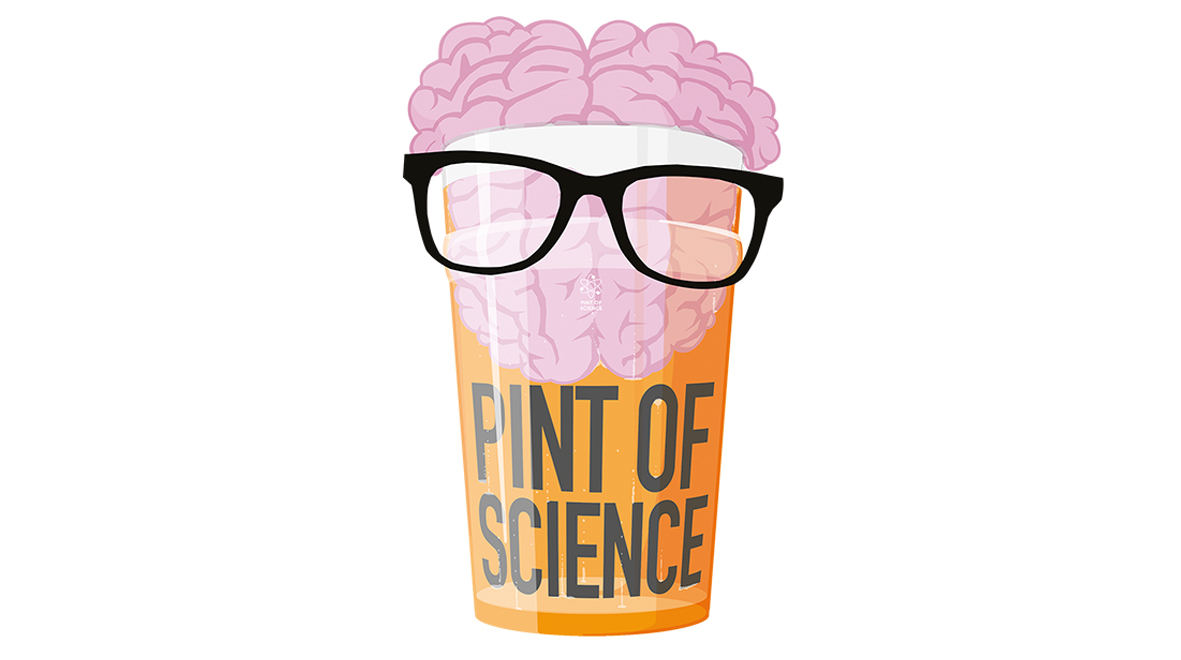 Science is leaving the labs of Imperial and heading to the pubs and bars of London for Pint of Science 2018! In this post, Dr Kirk Taylor rounds up on the highlights. 
---
It's that time of year when scientists dust off their lab coats and head to the bar. Pint of Science Festival returns for its sixth year with three fun-filled and informative nights in May. The Imperial team have put together 21 events with more than 40 speakers over three nights. Ever wondered where we fit in the universe? Questioned how your mind works? How is technology evolving to cope with the challenges of the future? Maybe, you want to hear about pioneering research in the battle against heart and lung disease? Then Pint of Science is for you! Even better, there are prizes to be won!
Pint of Science started in 2013, spearheaded by Imperial researchers Dr Michael Motskina and Dr Praveen Paul. The format was a success and exploded from three host cities in the UK to more than 300 cities in 21 countries. The festival is organized by volunteers across the College and is an innovative way to present your research to a wider audience. After all, the work that we do in the lab is driven towards improving people's lives and we have a responsibility to interact and engage with the community.
I signed up last year having heard about how engaging and fun the events are. The challenge is simple (right?): find a pub, set the themes and invite speakers! Thankfully, it's a team effort – our group of seven quickly decided on themes and received sponsorship from the British Heart Foundation and Understanding Animal Research (UAR). We've booked the pub, finalised the speakers and the prizes/freebies have been ordered! Our three nights will cover the use of artificial intelligence (AI) to analyse medical data and speed up diagnoses, how we can replace animals in research and a pub quiz with a twist.
Zebrafish and Chips
What do synthetic organs and transparent fish have in common? They're cutting-edge techniques aimed at reducing and replacing the use of animals in research. We've teamed up with UAR and leading researchers to discuss how 'fish and chips' help us tackle disease.
John Meredith from UAR will try to help navigate the ethical maze of animal research. Modern medical research still depends on animal experimentation. Can we really justify inflicting suffering on one species to benefit another in this day and age?
Why does it take so long to make new drugs? The current approach often falls short as the differences between animals and humans mean that we often fail to mimic the human condition. Organ-on-a-chip devices are enabling us to investigate diseases using human cells grown on microchips. Dr Beata Wojciak-Stothard and Alex Ainscough will discuss the potential of this technology for developing better drugs and replacing animals in research.
The immune system plays a key role in driving inflammation, driving conditions like obesity and Alzheimer's. Zebrafish embryos are translucent, have an immune system like humans and can be genetically modified. PhD students from the Dallman Group will help us understand how inflammation occurs in a living system using non-invasive techniques, leading to the development of new drugs to fight these conditions
Emojis to AI: Getting to the heart of the problem
Can AI and imaging the heart predict when you will die? Does communicating in symbols and emojis <3 make understanding complex medical and scientific concepts much easier? Join Dr Declan O'Regan and Dr Neil Dufton as they explore the world of modern technology in health research and test your knowledge of biology with our science emoji pub quiz!
You may not realise it but we are really good at communicating with each other without saying a word. From body language and hand gestures to sign posts and emojis, we can get a huge amount of information from non-verbal language – why should science be any different? Dr Dufton thinks we can replace complicated science language with signs, symbols and emojis as a way for everyone to have a scientific conversation. Join in with a science emoji pub quiz and see how much more biology you know!
AI can do everything from understanding speech to driving cars but can it learn to predict our own deaths? Emerging AI technology is allowing machines to analyse medical data-including detailed images of the body. But would we want a computer to predict our future?
The Big Pub Quiz of Poo, Pus and Pathogens
If you're feeling competitive then assemble your team, think of a quirky name and get down to the big pub quiz. Dr Andrew Edwards and Dr Thomas Clarke will guide through the weird an wonderful world of bad bugs. There will be prizes and lots to discuss as they quiz your knowledge of the three P's (Poo, Pus and Pathogens!).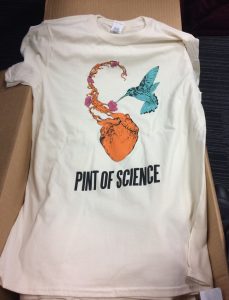 This big pub quiz is so popular, it's already sold out!
Pint of Science Festival 2018 runs from the 14-16 May and tickets (£4) are available on the Pint of Science website. Follow @pintofscience on Twitter or Facebook for more information. #Pint18 
Dr Kirk Taylor (@Dr­_KTaylor) is a post-doctoral researcher in the Platelet Biology Group at the National Heart and Lung Institute