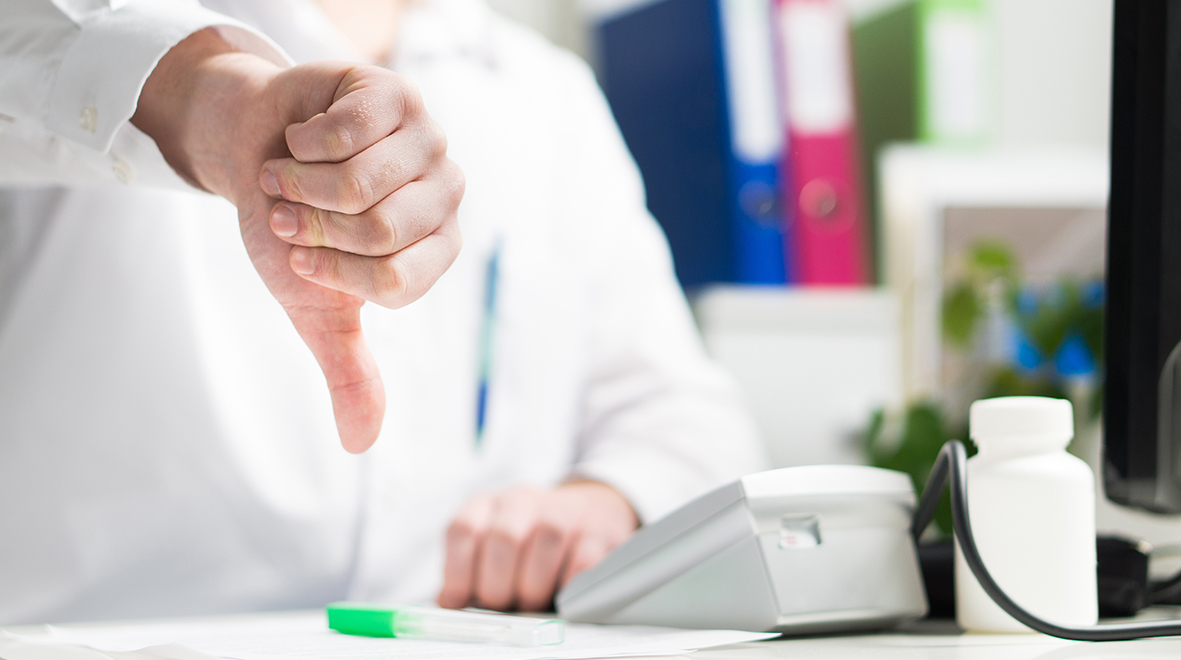 Professor Azeem Majeed shares his take on the realities of NHS England's proposed 'do not prescribe' list for primary care.
---
This week NHS England (the organisation responsible for managing the NHS in England) announced plans to curb the prescribing of 'low-value' items. This includes items such as silk garments, and bath and shower emollient for eczema and dermatitis. The plans follow on from earlier guidance issued by NHS England that aimed to limit the prescribing medications that are available over the counter, such as paracetamol and ibuprofen.
At a time when the NHS faces unprecedented workload and funding pressures, health professionals and the public all recognise the need to make the most efficient use of the resources available to the NHS; and prioritising key clinical areas such as cancer care. Prescribing costs in primary care, currently around £10bn annually, are a key component of the NHS budget in England. It is therefore entirely appropriate to look at this area to see where savings can be made without compromising patient care.
Unfortunately, rather than take the tough decisions needed to make savings in the NHS prescribing budget, NHS England managers have taken the much easier option (for them) of issuing 'guidance' on prescribing that has no contractual or legal basis. This places the responsibility for explaining to patients the NHS England policy on limiting prescribing of certain drugs and preparations on health professionals. Health professionals will also have to deal with any complaints that patients make about failure to prescribe the drugs they had expected to receive.
Although the media organisations have repeatedly put out statements along the lines that "NHS England has ordered an end to the prescribing" or "banned the use" of various drugs and preparations, this is in fact not the case. For example, items such as paracetamol and ibuprofen remain available on NHS prescription in England and there is no ban on their prescribing by doctors. NHS England has made no attempt to correct the erroneous views we have seen in the media.
A better approach
A more rational and sensible approach to saving money would be to remove from NHS prescriptions items that NHS England does not want routinely used in primary care. There is a legal process for doing, which is by amending the NHS Drugs Tariff, and modifying the General Medical Services (GMS) contract that general practices have with the NHS. However, NHS England has not done this. Nor has NHS England issued any statement that doctors and other prescribers who follow their guidance will not be subject to complaints by patients for failure to prescribe drugs they want to see used less by the NHS.
Instead, NHS England has placed responsibility for enforcing their policy on front-line clinicians and left them to have the discussions with patients to explain their policy. Is it really a good use of the time of busy health professionals in a hard-pressed health service to be explaining to patients why they can't have a prescription for a low-cost item such as paracetamol? Or to spend time dealing with complaints from patients about their failure to prescribe these drugs?
The argument in favour of the NHS England approach is that doctors retain clinical responsibility and can prescribe 'low-value' items if they feel they are needed and would benefit the patient. However, this approach wastes the time of health professionals, generates uncertainty among patients about their eligibility for NHS treatments, creates unwanted variation in clinical practice, and leads to 'postcode prescribing'.
If NHS England managers are serious about saving money from the prescribing budget, they need to take the difficult decisions needed to allow this to happen by following a legally-sound process, and deal with any backlash from patients and the public. Their current approach in this area falls far short of what we expect from managers in a health service that needs strong leadership if it is to remain financially viable and provide comprehensive health care to the people of England.
Azeem Majeed is Professor of Primary Care and Head of the Department of Primary Care and Public Health at Imperial's School of Public Health.
Also from Professor Majeed on the blog: Universal Health Coverage in the United Kingdom: past, present and future