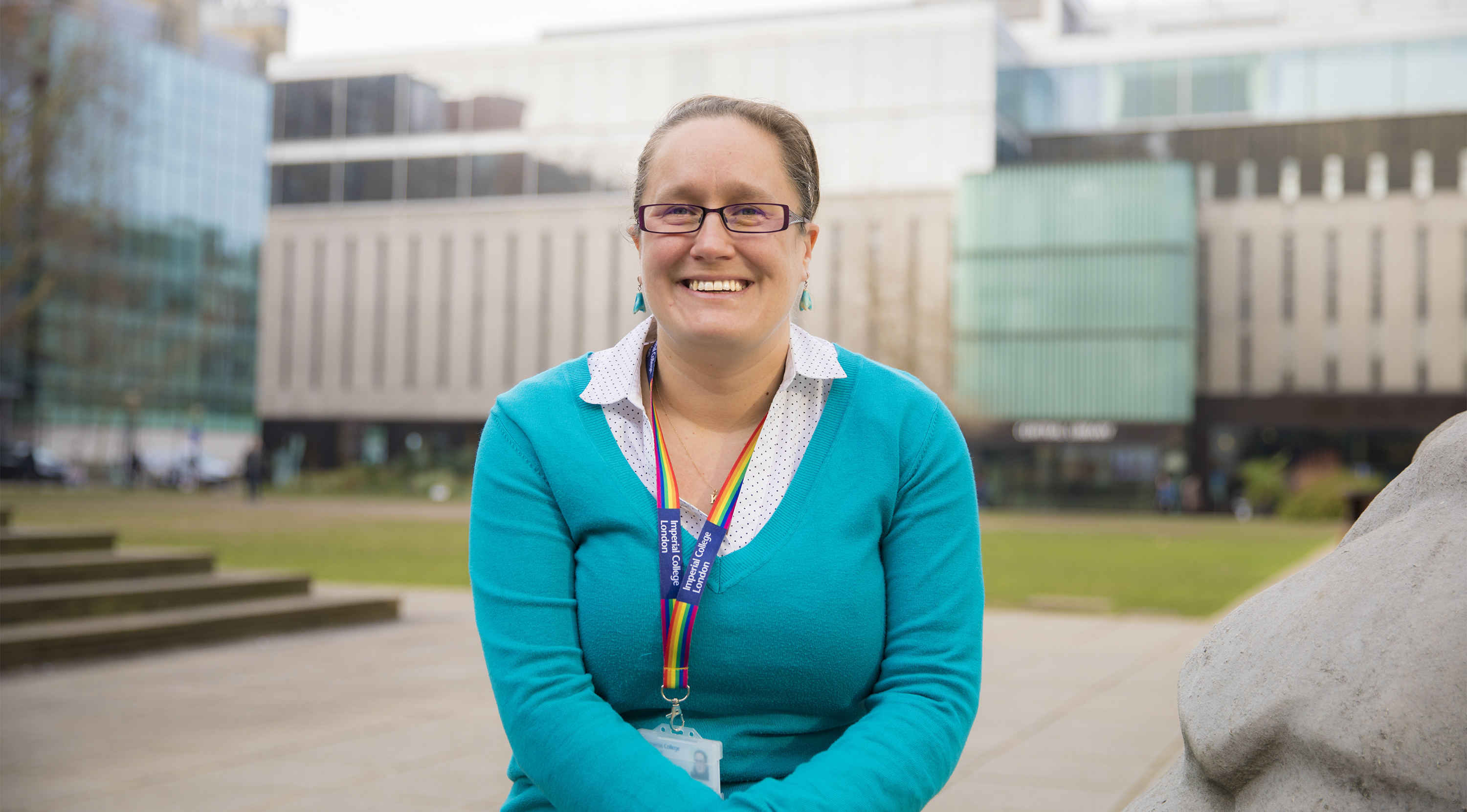 Katie Stripe gives a personal account of why she wears the rainbow lanyard to make herself visible to others who may need to see gay people doing normal things.

---
I could start by telling you what I identify as, but I don't think that is important. The defining features of my character are more about what I am like as a person; sarcastic, grumpy, caring, funny, and what I do; I like to lift heavy weights, play hockey, take photographs, go on holiday and I did my first triathlon at 35 and now I am hooked (or mad). I am also a learning technologist and a learning designer, I build stuff online and develop learning materials and environments for students at Imperial's National Heart and Lung Institute (NHLI). Having said all that I am writing this because as a gay member of the Imperial community I think it is important that I am visible to people who may need to see gay people doing normal things.
I have gay heroes – take Kate and Helen Richardson-Walsh for instance – but not because they are gay. They are amazing athletes and role models and have done a huge amount to normalise sexuality, alongside promoting women in sport and openly discussing mental health issues. The highlight of the Rio Olympics for me (aside from GB women's hockey beating the Dutch in a shootout) was the interview with Kate and Helen afterwards where the interviewer said to Kate (the captain), "what is it like to win a gold medal with your wife?", like it was the most normal thing in the world. Of course, it wasn't – not many people win gold medals (and no married gay couple had ever won a medal together before) at the Olympics – but the fact they are married was just a cool extra thing and no big deal.
I am so grateful to them, and to the BBC, for showing this level of normality to young people. I was lucky growing up that I played hockey (which may be a stereotype!), but it has always been a safe and supportive environment, and not everyone gets that. We are also very lucky within NHLI and the College to work in such a supportive and diverse environment where being good at your job is far more important than how you identify.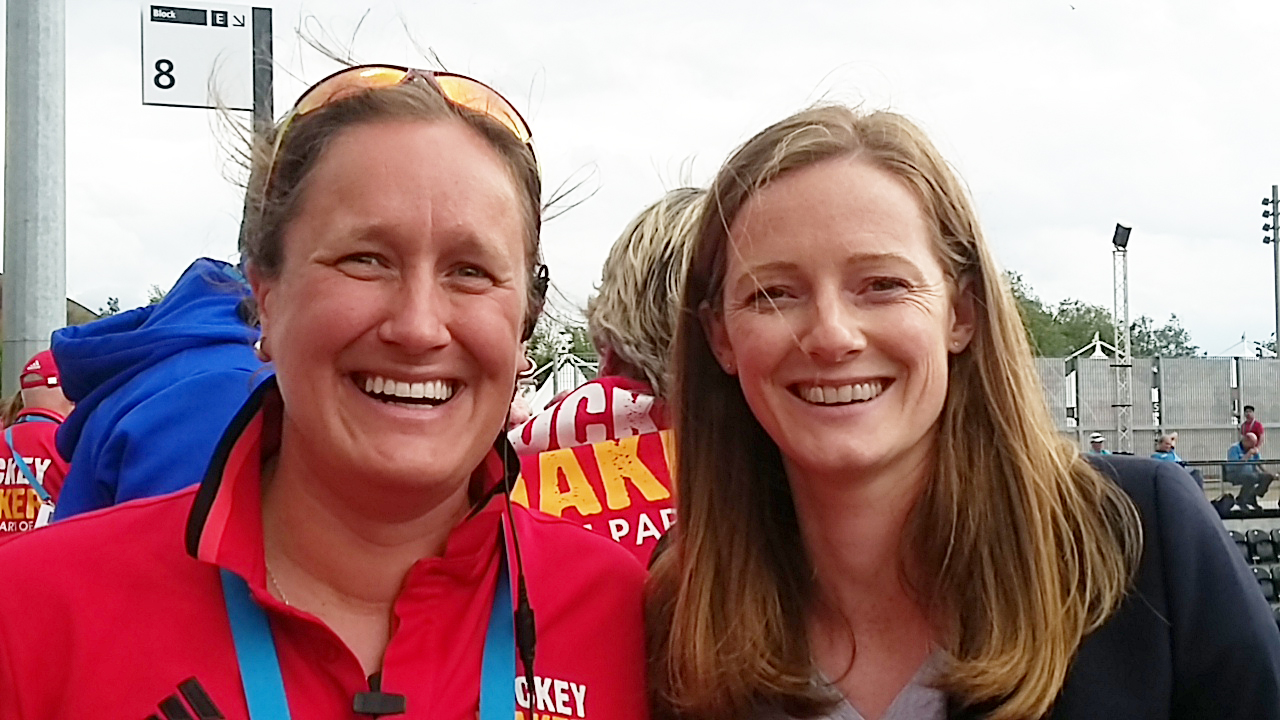 Unfortunately, not everyone has it easy and there will be people within our community that struggle for whatever reason. For me, being visible – wearing the rainbow lanyard, putting my face on the diversity week posters (which I hated by the way) – is important. It allows those who are struggling to see faces like their own, but importantly also see someone, who whatever their history (coming out stories are rarely easy), have a totally normal life that is defined by the work that they do and the person they are, and not who they are attracted to.
Diversity is a strange thing. We talk about it all the time; being inclusive, not making judgements, however some diversity is more obvious than others. Your ethnic background often is, and quite literally shown on your face, and for many religions it can be displayed by the way you dress. Sexuality is different; it is completely hidden unless you choose to disclose it. You are in no way obliged to do this, however if you don't, every day assumptions creep in. If you are talking about your partner it is very common for people to assign a gender to them, however careful you are about not doing it yourself. I spent many years playing with pronouns and being very careful not to use a gender, getting quietly annoyed when the people I was talking to did not do the same. Wearing a rainbow lanyard doesn't define anything, it is categorically not a statement about a person's sexuality, but it does make people stop and think and perhaps question how they refer to the mysterious partner. 99 per cent of the time there is no malicious intent behind these assumptions, and when the situation is clarified, people (certainly in my experience at Imperial) don't care.
However, it does make you question if you should share, if you will be judged or rejected. This is subtle but nonetheless damaging, particularly to young people who are dealing with coming out to potentially hostile families or communities. It is important that we can make Imperial a safe place for those to deal with such possibilities and know that they have a supportive environment in which to deal with the fall out. For me, wearing a rainbow lanyard is a small step towards doing this. It is visibility, it shows that people care, and I am proud to work in an environment where so many people (regardless of their own sexuality) are willing to make this statement, to build normality and to make people, at the very least, question the pronouns they use.
Ms Katie Stripe is Senior Learning Technologist for the National Heart and Lung Institute and part of the postgraduate curriculum review team for the Faculty of Medicine.