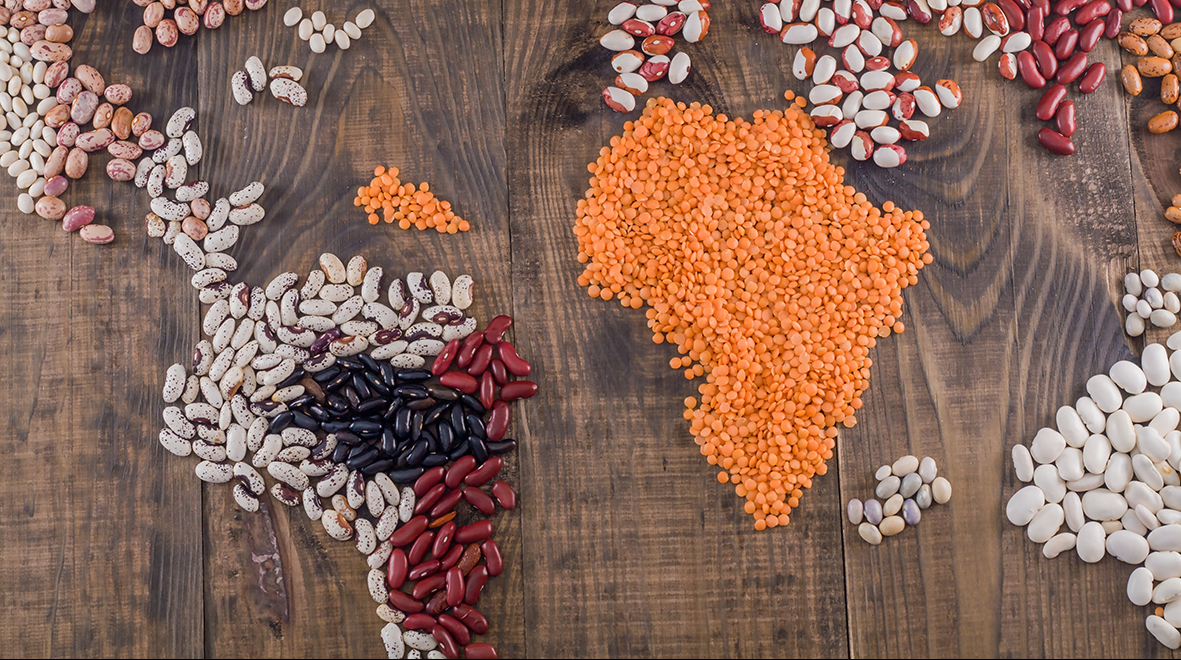 Dr Aaron Lett and Professor Gary Frost explain how Imperial is leading initiatives to address undernutrition in low-middle income countries.
---
Undernutrition is still a big problem in 2019.
Of the 5.6 million child deaths which occur globally, it is estimated 45% of them can be attributed to undernutrition. The majority of undernutrition occurs in low- and middle-income countries (LMICs) and manifests as stunting, wasting, and underweight.
The World Health Organisation (WHO) reports that today, 155 million children under five years are stunted, 52 million children are wasted, and 17 million are severely wasted. In addition to the negative health impact, undernutrition has significant economic and social implications on these LMICs. Despite current treatments that aim to reverse the nutritional status of individuals with undernutrition, there is still significant morbidity and mortality.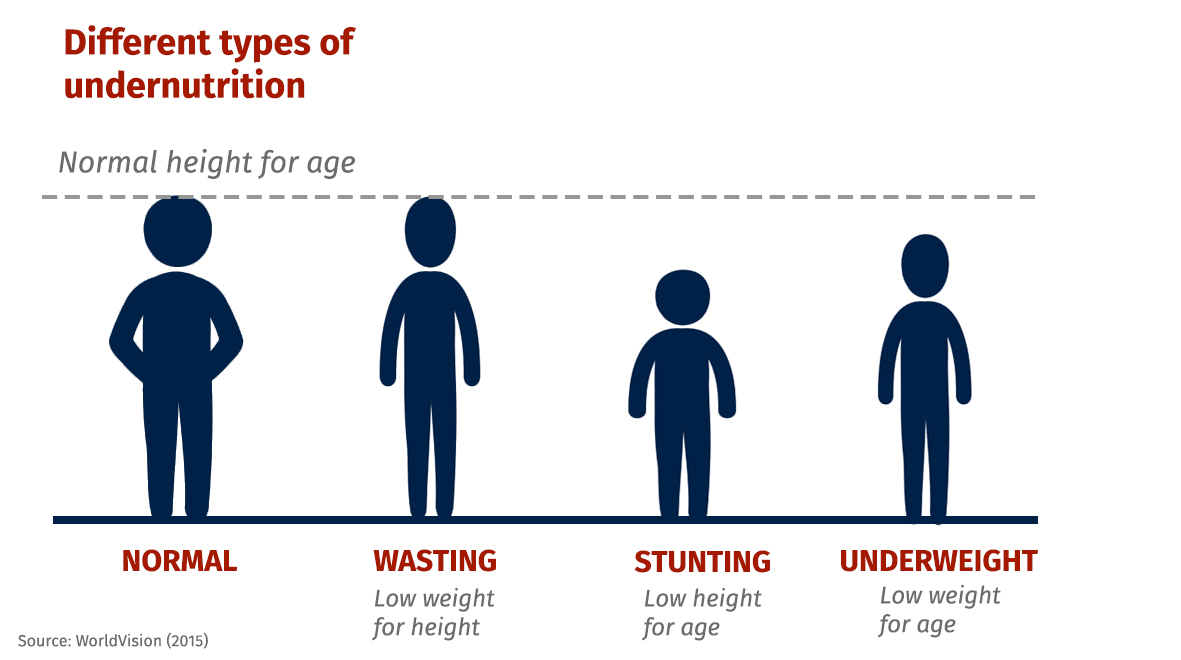 Undernutrition and the gut: a crucial component
The intestine is crucial for digestion and absorption of foods and nutrients. However, in undernutrition the structure and function of the intestine becomes impaired. To make this worse, the gut's ability to function properly is  self-perpetuating, with impaired ability to digest food and absorb nutrients exacerbating the condition. The only way to fix this is to focus on restoring and maintaining gut function – however current expert recommendations are only aimed at correcting nutrition and not restoring and maintaining gut function.
How can you improve the function of the gut?
Fermentable carbohydrates and protein!
The gut microbiota of children with undernutrition is immature and lacks bacterial diversity. However, fermentable carbohydrates – fermented by the gut microbiota – can have a really positive influence, resulting in improvements in gut and nutritional health. Current undernutrition treatments which consist of ready-to-use therapeutic foods, do not address the gut's need for fermentable carbohydrates.
Protein, or more specifically amino acids, are needed for normal gut function and even more so to restore gut function. They are also critical for child growth and health. Unfortunately, dietary intake of essential amino acids is insufficient in children with undernutrition.
How can children with undernutrition eat more fermentable carbohydrates and protein?
Legumes suggest to be key! Well-known legumes include dry beans, chickpeas, lentils and peas. They are rich in the fermentable carbohydrates, protein, minerals and phytochemicals in a food structure which delivers these nutrients to appropriate sites in the gut.
Legumes are great: they are grown worldwide, can be grown in harsh environmental conditions, have greater resilience to pests than other crops, and can improve soil quality for farmers. Although legumes are more expensive than most cereals, they are a much cheaper protein source compared with animal protein.
As such, legumes suggest to be a locally available, environmentally friendly, culturally acceptable, sustainable and affordable solution for restoring gut health. In addition, increase consumption will promote local economic growth and empowerment of farmers and agricultural communities.
Adoption of legume crops into the diet could maintain healthy gut function in a sustainable, long term manner, (not just an emergency fix!) reducing the dependence on rescue therapies to treat undernutrition.
How could you increase legume consumption to achieve this?
In recent decades, legume consumption has steadily declined in most LMICs, due to shifting dietary patterns and consumer preferences. To ensure the benefits of consuming legumes is realised, we need to empower consumers to create demand that will influence governmental policy on agricultural production. School and community based-feeding programmes should include a nutrition education component to further raise awareness of the value of legumes for a balanced diet.
Creating appealing, convenient and affordable legume-based recipes and products is an essential step in maintaining levels of legume consumption and their associated health benefits. Farmers need incentives and improved legume value chains. Legume varieties can be optimised for better nutrition and climate resilience to accelerate progress towards global nutrition, health targets and as an investment in the human capital development of countries.
What are we doing about this?
Here at the Imperial Centre for Translational Nutrition and Food Research, we bring together world-leading research teams across Imperial's Faculties to respond to key global challenges in food, nutrition and health. Our latest project, Health outcomes in Undernutrition: the role of Nutrients, Gut dysfunction and the gut microbiome (HUNGer), is focused on addressing the global challenge of childhood undernutrition.
The HUNGer consortium is developing a programme of work that will directly address the United Nation's Sustainable Development Goal 2: End hunger, achieve food security and improve nutrition, and promote sustainable agriculture. We believe there are a number of critical unanswered questions regarding the role of the gut in undernutrition, which if answered could significantly improve the effective management and prevention of undernutrition.
A number of these questions, plans and ideas have been mentioned within this blog. More information can be found within the HUNGer White paper.
Within the HUNGer consortium, field sites in India, Kenya, Zambia and Zimbabwe and their local population expertise will be utilised to investigate a number of aspects, including:
The effects of fermentable carbohydrates on gut health led by Imperial's Professor Gary Frost
The effects of protein and amino acids on gut health led by teams at the University of Glasgow and John's Research Institute (India)
The effects and how to increase legume intake through Nigeria's National School Feeding programme, which is responsible for five million school children in West Africa – led by Imperial's Professor Lesley Drake in collaboration with the University of Ibadan (Nigeria)
Teams from Quadram and John Innes Centre will also work with regional LMIC partners to trial, implement and address agricultural considerations
Food and Agriculture Organization will work with LMICs to establish such initiatives to promote legume consumption, maintain and improve legume food chains and promote investment in the human capital via such an approach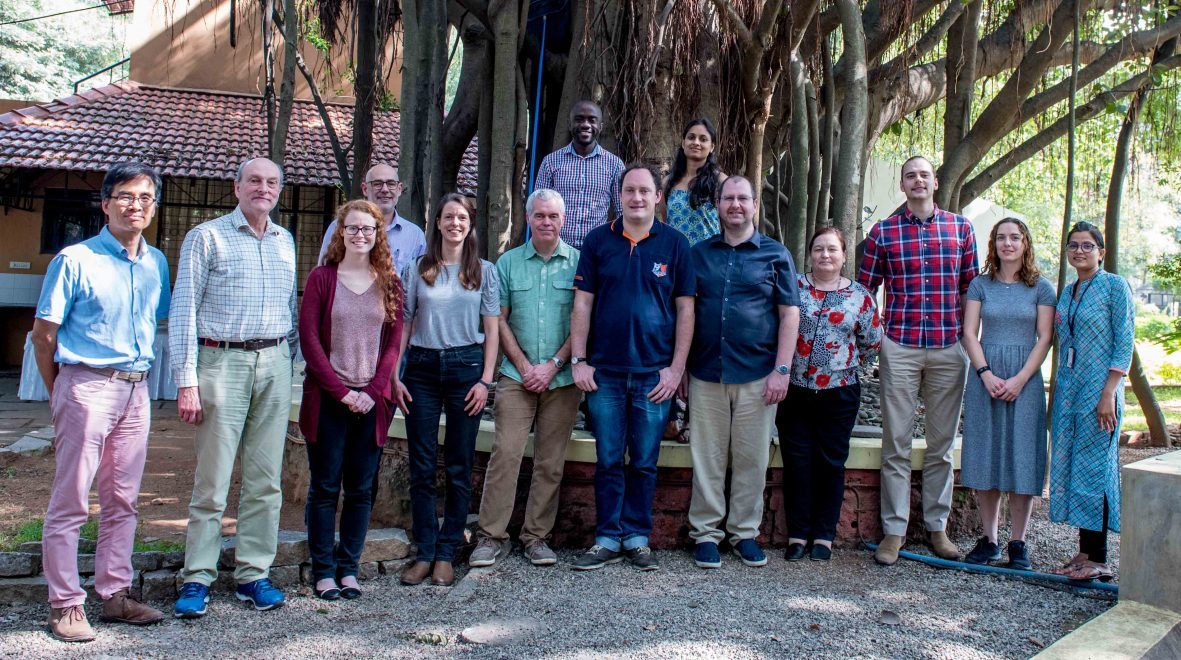 The HUNGer consortium will take a multi-national, multi-disciplinary food-based approach which will enhance gut function with the aim of improving acute and chronic health outcomes in LMIC populations with undernutrition and populations at risk of undernutrition.
Professor Gary Frost is Head of the Section for Nutrition Research, in the Department of Medicine at Imperial College London.
Dr Aaron Lett is a Research Fellow within the Nutrition and Dietetics Research Group, and Teaching Fellow on the MRes Clinical Research programme, for both the Human Nutrition and Diabetes & Obesity pathways, in the Department of Medicine at Imperial College London.
Join IGHI for the next Global Health Forum on 21 March which will focus on the complexities and issues involved in managing severe malnutrition. 
---
Following the launch of the Faculty of Medicine's reorganised academic structure on 1 August 2019, this post was recategorised to Department of Metabolism, Digestion and Reproduction.