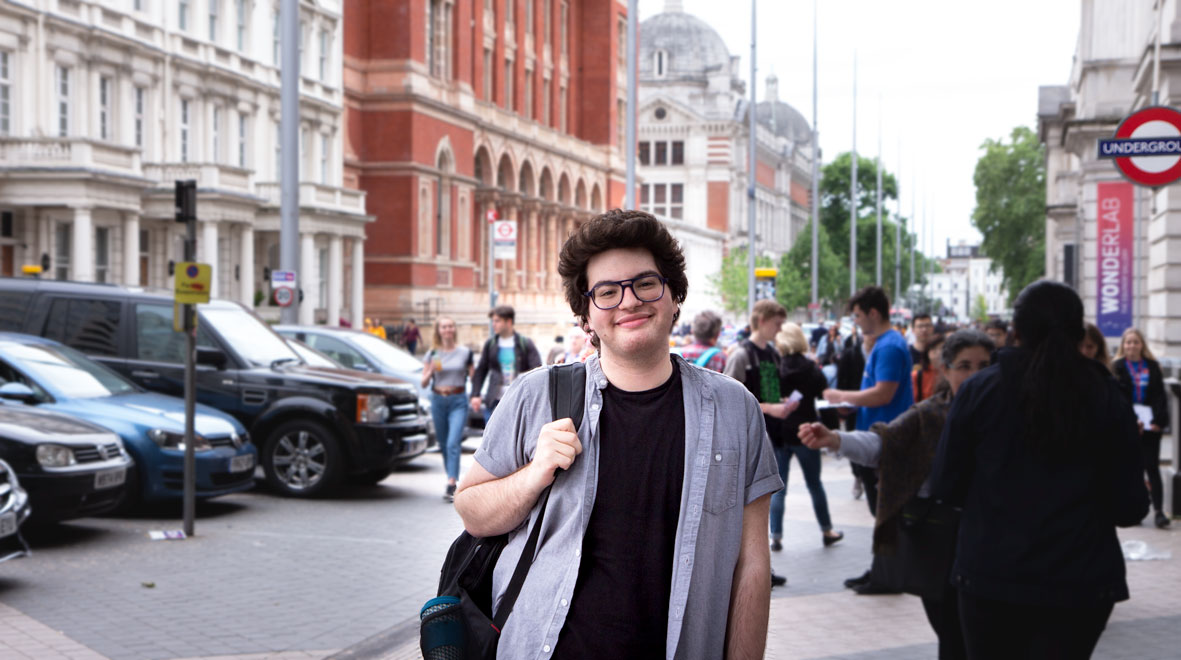 Kinan Wihba shares his inspiring story of how hard work and determination helped him achieve his dream of studying medicine, having fled Syria's civil war as a refugee.
---
I am coming to the end of my first year at Imperial College School of Medicine (ICSM) and still cannot believe I made it this far. Applying for medicine, although exciting, is a challenging and stressful experience and current medical students would echo this statement. My path to medical school was a little different; I never thought it was feasible for me having arrived in the UK as a Syrian refugee with very little English and limited understanding of the application process. Nevertheless, I did my best and it was good enough.
Starting afresh
With every day I survived during the civil war, I grew more accustomed to the fact that I was facing death on a daily basis. I accepted that I might die very soon. So, I was beyond elated when I was reunited with my mother and older brother in the UK, where it was and still is considerably safer to live. However, with the luxury of feeling safe came the loss of my sense of belonging as I moved into this strange new place. Even though I was feeling safe, I did not feel secure; how was I going to communicate with people using a language I had never spoken before? Would I be able to find a school to continue my studies? What if I did not fit in? As much as I was excited, I was terrified and overwhelmed with the uncertainties of starting afresh. But amongst all these uncertainties, I enjoyed the solace of a few certainties one of which was my determination to become a doctor.
My overall experience of applying
The application process itself was straightforward. I had to apply through UCAS as all other applicants did. However, every step of the way a small but significant hurdle arose. With every small victory, I felt more confident and that kept my motivation. The combination of having no GCSEs at the time of applying and my previous Syrian qualifications not being acknowledged meant that my choices of medical schools were unfortunately very limited. This did not deter me; it just meant that I had to be smart when it came to choosing medical schools, which in turn led to me choosing Imperial! No matter how extraordinary you believe your application to be, do choose wisely.
I sat the UCAT (formerly UKCAT) and the BMAT – both are medicine admission tests and are considered to a varying degree by different medical schools pre- or/and post-interview to help make a decision regarding an application. My scores in both were pretty average; I was not fully fluent in English at the time as I had only been living in the UK for a year and hence I struggled with the verbal reasoning component in both tests. Even though I was not exceptional in that sense, my scores were good enough to score me a few interviews. As I mentioned, different medical schools use admission test scores differently, but generally if you don't feel very confident with your scores, try to apply to the ones that take a more holistic approach towards the application. It is not the end of the world if your score is below average.
One overarching lesson to learn during applying is to embrace rejection and not regard it as a failure, but rather as a lesson on how to improve. I did deal with a fair share of failed applications for work experience and summer schools. After my first one, I panicked because I thought this rejection suggested that I was unsuitable to apply for medicine. Unfortunately, there is no secret potion on how to deal with self-doubt and its triggers. From my experience, as you become more confident and certain of your capabilities, those negative thoughts shrink and fade away.
It all came together on results day when I received the UCAS update and it said I got in. Without exaggeration, that was one of the happiest days of my life! But to be frank, for a second, I felt as if I lost my purpose in life as it had always been getting into medical school and I was finally in – so what should I do with myself? I swiftly realised that getting into medical school doesn't mean I am a doctor…yet.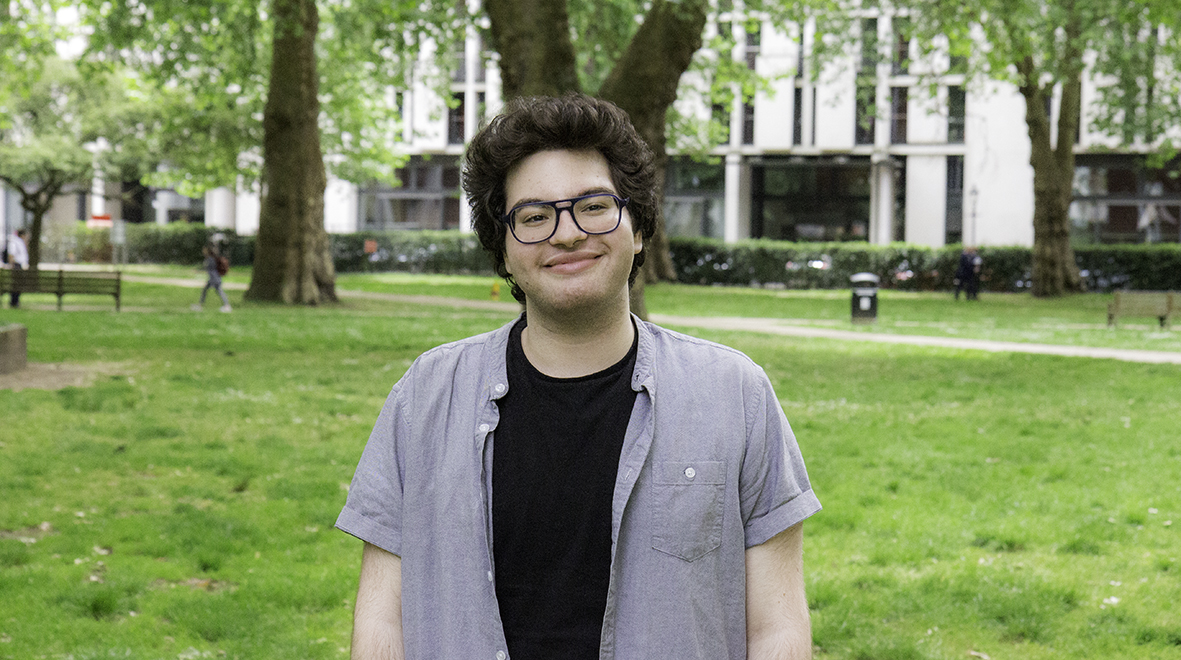 Help is always available when you actively look for it
Help can take many forms and I was fortunate enough to receive help of all sorts during my journey to medical school. I have met so many amazing, thoughtful people who understood my circumstances and offered to help straight away. However, what I want to focus on is when you should ask for help and take initiative but with that comes the importance of accepting 'no' as an answer.
I emailed multiple companies who run medicine interview preparation courses, explaining my circumstances that rendered me financially unable to cover the fees of their courses. The majority of my emails went unanswered and I gave up on the idea of getting on a course until 6med –a company run by medical students to help aspiring students apply and get into medical school – responded. I was offered a bursary that covered most of their interview course fees and I only had to pay a tiny amount. This course really made a difference to me and significantly helped me improve my interview techniques.
The same principle applies to finding work experience, which was absolutely challenging for me due to my very limited connections at the time. Still, with perseverance I managed to secure five days shadowing healthcare staff in two GP practices and I am still very grateful for them for offering me this invaluable experience. I know it might feel uncomfortable to ask for opportunities, but most people would love to help when they can and when you take the first step it really shows your unwavering dedication and commitment.
This is just the beginning
Getting into medical school is a monumental and impressive achievement, but it is only the first step of a challenging yet exhilarating trek towards being on the wards. There are so many skills to be developed and so many concepts to be learned. From my experience, hard work, resilience and determination are still necessary to survive being a medical student, but my passion and drive to learn and study medicine have only grown since I started here as a medical student, especially after visiting my first patient! Hence, it is not difficult to find and maintain motivation: you just need to give it all you have, do your best, and hopefully it will be good enough.
Kinan Wihba is a first-year medical student at Imperial College School of Medicine and previously studied A Levels at Newman College in Brighton and Hove.