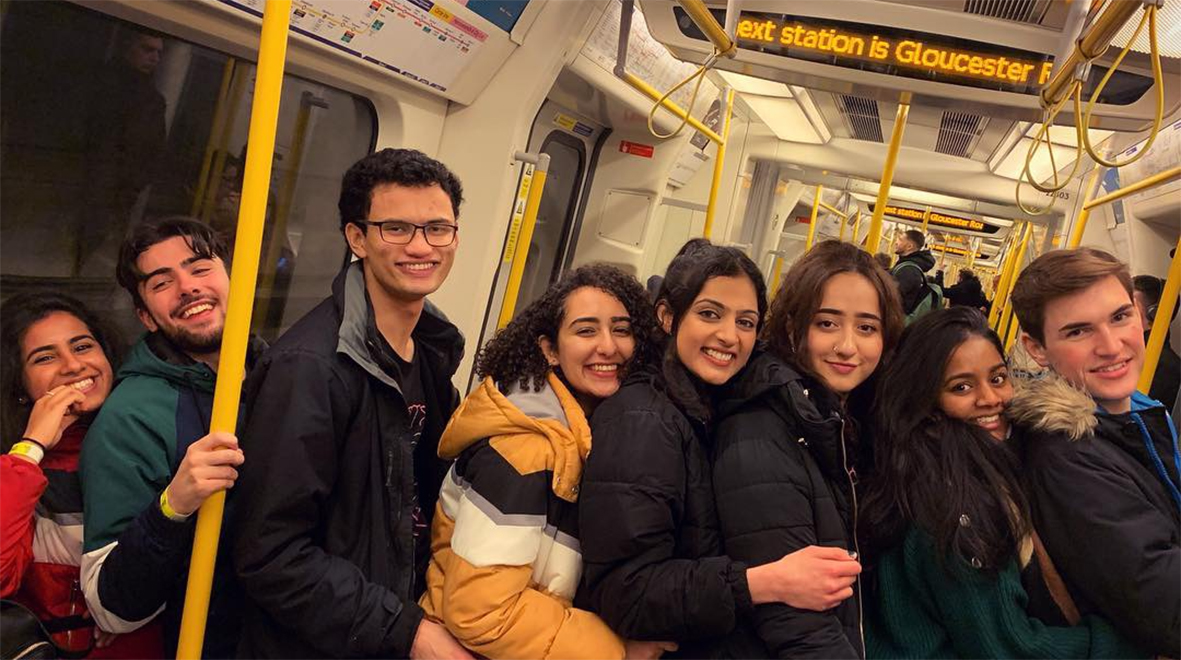 Eva Tadros reflects on the highs and lows of second year of medical school, from the first taste of clinical placements to undertaking a research project in Thailand.
---
Ending the first year of medical school on a high, I dedicated my summer to relaxing and forgetting about all things medical-related – but little did I know second year was going to hit fast, and it was going to hit hard.
Second year, along with fifth year, are supposedly the hardest two years of your academic medical school journey, but I don't think anyone quite prepares you for the range of emotions you're bound to experience throughout the year. From that sense of pride you get when you finally take a proper patient history, to that indescribable feeling of familiarity as your shoes stick onto the Reynolds café floor on Thursday morning following sports night, to being on the verge of tears after not being to elicit a reflex despite trying for a whole term – second year is an absolute rollercoaster.
The arrival of second year brings many exciting (yet scary!) changes, the biggest of which I found to be moving out of halls into a house with friends. I know what you're thinking – no more clogged kitchen sinks, no more overflowing bins, and there might finally be space to cook something other than pasta: absolute bliss! But along with these perks comes having to make time to vacuum, clean, tidy, as well as paying bills – real scary adult stuff. But living with friends also meant takeaway nights huddled up playing Mario Kart and cute house trips to Tesco – things that will bring you closer to your friends than you thought ever possible, and with all of this, friends start turning into family.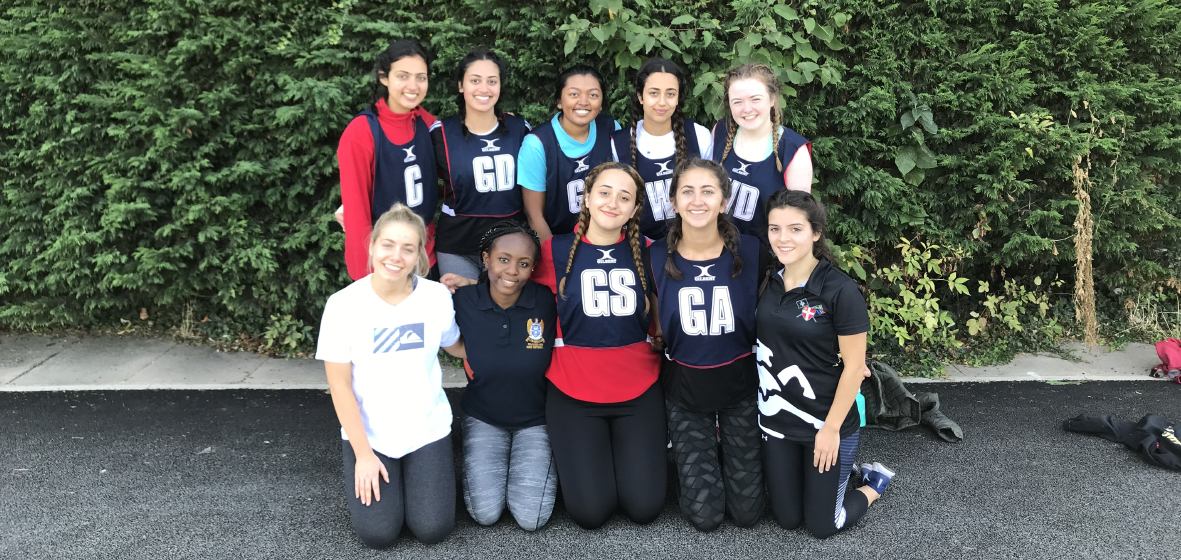 A first taste of clinical placements
Academically, second year was a massive step-up from first year, but you now know what works for you and how to revise, so it feels more feasible – or so you think. Later in the first term, you're plunged into the wonderful world of firms for an introductory three-week clinical placement. Split up into groups of five or six, you get assigned to a particular specialty in a London-based hospital – you might end up with a central-London hospital like Chelsea and Westminster (which means extra lie-ins), or surgery at St. Peter's in Surrey (say hello to really early starts). Once you meet the rest of your firm during induction, you can start bonding by trying not to get lost around the hospital on your way to meet the consultant for ward rounds. Firms was my favourite part of second year – you get to meet people you wouldn't normally encounter, get invaluable experience at taking patient histories, and form solid connections with your firm partners as you all try and avoid eye contact when the consultant asks about something from an obscure lecture in first year.
Second term came with challenges – both academic and psychological
Sports nights have now become a staple on Wednesday nights, and you keep saying yes to everything even though your bank account keeps begging you to stop, and the chances of you making it in to Thursday morning lectures were getting smaller and smaller. With even more MCD coming up, time management becomes crucial as you try and balance the lectures' workload as well as revising for the upcoming Objective Structured Practical Examination (OSPE) in March – your first practical exam. Finally, it felt like all those hours spent doing living anatomy were ready to be used, and it was time to learn how to do that triceps reflex you always just skipped over – the real doctor-ing was about to begin.
Then comes "Second Year Easter", what is most likely to be the most stressful six weeks of your medical school life. Now this isn't necessarily going to be that bad if you've been revising over the year, but if you're anything like me, here comes the cram revising. Cue the endless all-nighters, the tons of coffee and energy drinks you're bound to consume, and the alternating waves of guilt and frustration you get as you wonder what you were doing all year for you to know so little this far into the year. But it's okay because all your summative exams are in the span of a week, meaning you'll be done before you know it.
A research project in Thailand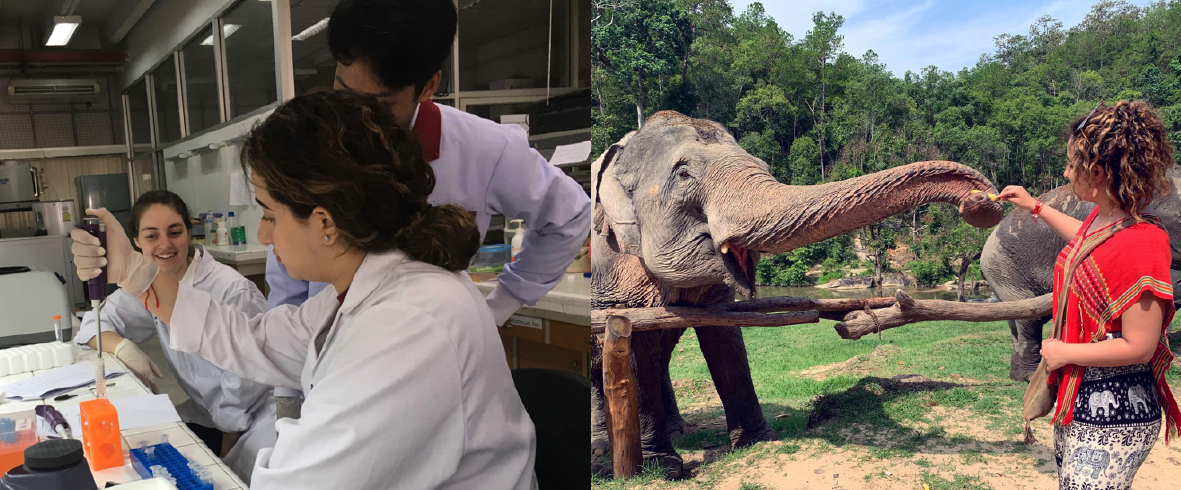 Third term is dedicated solely to CRI – Clinical Research and Innovation – your first taste of the world of research. You get three weeks to work and gather data for your assigned project, followed by another 2-3 weeks for analysis and working on a poster about your project, which will be presented at the "Festival of Science" at the end of the year. There's also the option of going abroad to do your project (I was lucky to be selected for the Thailand project), which is based off of a completed questionnaire as well as video applications. These last six weeks were probably the most relaxed we were during the whole of second year, and the most amused, although sadly there were no more sports nights to keep us entertained on Wednesday nights as the other years still had exams.
With second year now well and truly over, my only advice would be to make time to revise, but don't hesitate to say yes to social opportunites and events – you can definitely do both. Don't try and learn everything, there's no way you're going to know it all, you just need to know enough. Finally, try and stop comparing yourself to others – people work differently, and there's always going to be someone smarter than you, but that doesn't take away from your own intelligence and by no means does it mean you deserve to be here any less.
Eva Tadros is starting her third year of the Medicine (MBBS) course at Imperial College School of Medicine.  
---
UCAS applications for 2020 entry to Medicine close on 15 October.
Read more posts on life at Imperial College School of Medicine.