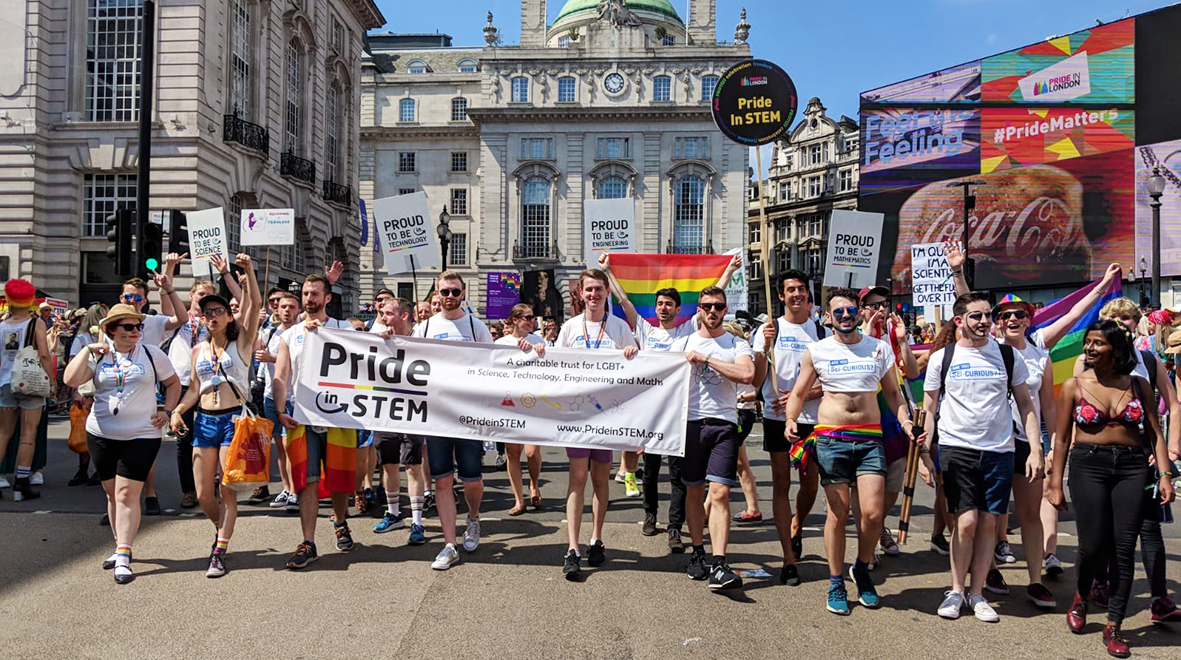 In celebration of LGBT STEM Day, Dr Akif Khawaja shares the small things everyone can do to make STEM more LGBT-inclusive.
---
With the glitter of the Mighty Hoopla weekend – a LGBT-friendly pop music festival – having finally settled, all eyes are now set on Pride. For many this will mean another (hopefully sunny) weekend of short shorts, tank tops and daytime drinking. In addition to the parade, especially in London, pride month is chock-a-block of events highlighting all aspects of LGBT+ culture and history. This year, Pride in STEM (Science, Technology, Engineering and Mathematics) has been helping to showcase and support LGBT+ people within the STEM fields by organising LGBT STEM Day.
So, what is Pride in STEM and what is LGBT STEM Day?
Starting with the easy one – Pride in STEM is a charitable trust run by an independent group of LGBT+ scientists and engineers. Founded in 2016, Pride in STEM was the brainchild of Dr Alfredo Carpineti, his husband Chris, and Matt Young. They aim to support all LGBT+ people spanning all of STEM and in doing so, raise their profiles and showcase their work. Now as for LGBT STEM day, this was their latest effort to promote the dissemination of work done by LGBT+ STEM staff. It falls on Friday 5 July 2019 (I'm told purposefully chosen as 507nm is the wavelength of the green stripe in the pride flag – 5.07 … get it?!) and the day before the Pride in London Parade. (more…)