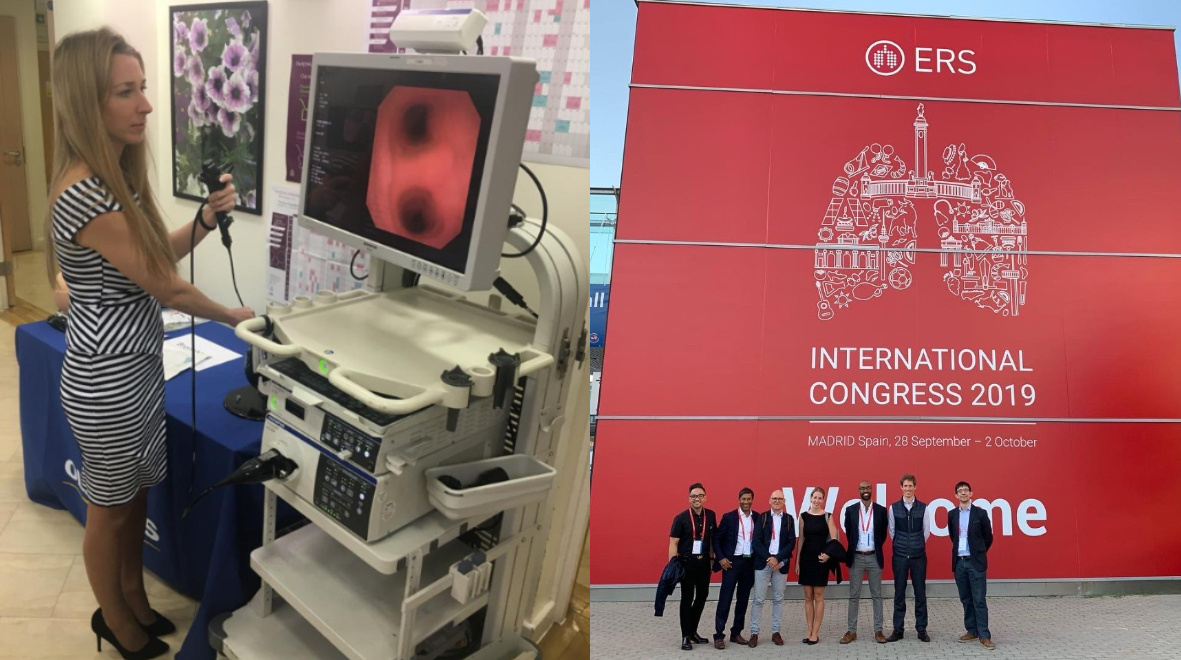 Dr Francesca Conway takes us through a typical week as a clinical research fellow and how her previous time at Imperial contributed to her developing an interest in a career in clinical academia.
---
Monday
6am. I'm awakened by the horrifically jolly alarm tone on my phone. It's still dark, it's still raining, and it's still cold. Hedgehogs have the right idea hibernating over winter, I think, as I haul myself out of bed.  Must consider this hibernation proposition in my next supervisor meeting. 1 shower, 1 yoghurt and 3 smoothies later and I'm in the hospital.
Today I have a patient coming to see if she is eligible to be recruited to the clinical trial which forms part of my PhD. Mrs X has travelled from 300 miles away. She greets me with a smile and tells me how pleased she is to be here. I immediately remember why I love my job, and scrap the idea of hibernation. I offer her a coffee, she gratefully accepts and whispers, could I have an extra shot in that? I assume she means coffee. I wonder what time she woke up, but am pretty sure it was before 6am.
I am researching a potential new treatment for Chronic Cbstructive Pulmonary Disease (COPD) for my PhD. Mrs X suffers with COPD, a disease affecting the lungs most commonly caused by smoking. More than 3 million people die from it each year. Targeted Lung Denervation or "TLD", is a non-surgical procedure where we deliver energy to the airways using a system made by Nuvaira, a US-based company. The idea is that the energy disrupts the nerve supply to the lungs, so the airways relax and open. With initial data looking promising, we hope that this will lead to improvements in health for patients like Mrs X. More information on the Airflow website. (more…)