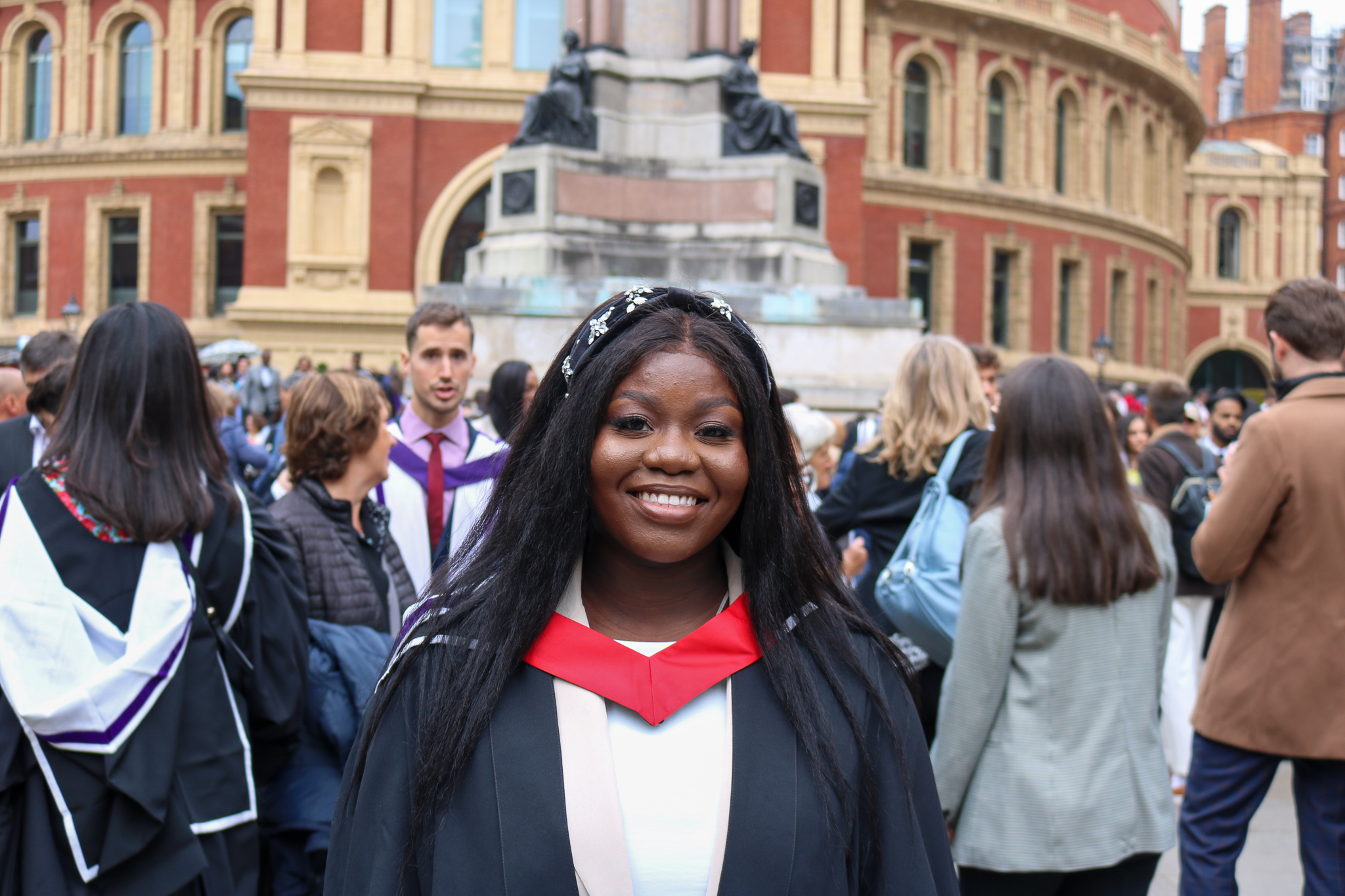 Graduating is a significant milestone, especially if your studies have been impacted by Covid-19.  Jasmin Adebisi, now an alumni of the Master of Public Health programme, shares what it meant to walk across the stage at the Royal Albert Hall.
---
Graduation represents the culmination of a journey and the attainment of a goal. It is an exciting period in any student's life which brings a long journey of hard work to a close. Graduation day can be filled with an array of varying emotions, including feelings of joy, pride and contentment but also thoughts of anxiousness, worry and concern of what's to come next.
Having been a part of the Covid cohort of 2021, I can say with confidence that I have also experienced these emotions during my time studying. Reflecting on the start of my journey, I was bursting with excitement on getting accepted to my master's course but was also deeply concerned because of the pandemic and the future.