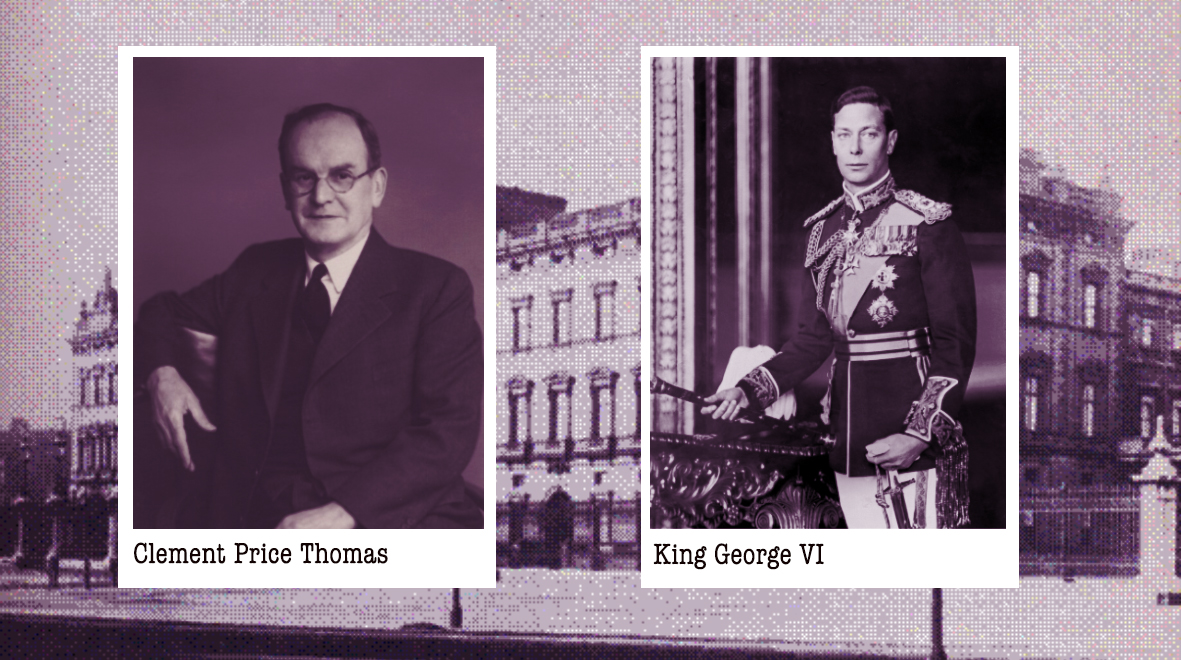 Westminster Medical School – one of the schools that formed Imperial College School of Medicine – has been home to many pioneers. But few can claim a connection to royalty.
Sir Clement Price Thomas, student and surgeon at Westminster and one of the fathers of thoracic surgery, rose to fame after an operation on King George VI. Read on to learn just how challenging this procedure would have been.
---
The reign of George VI was a turbulent time for the monarchy. At the end of a brutal world war and the dissolution of the largest empire the world has ever seen, the King's health took a turn for the worse.
Because of the King's chest problems, Sir John Weir, the Royal Family's doctor, called in a lung disease expert, Geoffrey Marshall, and chest expert, Sir Robert Arthur Young. After X-rays and a bronchoscopy revealed a malignant tumour in his left lung, the King's physicians set to work organising a secret operation. They all agreed that Clement Price Thomas was the best surgeon for the job.
Setting up the makeshift theatre
The operation was planned for 22 September 1951 at Buckingham Palace. But the Buhl room clearly wasn't designed for major surgery, despite the equipment brought in for the occasion. With the stakes so high, Price Thomas demanded that the palace install emergency lighting in the room. The palace agreed – and even moved the changing of the guard to St James's Palace to make sure the surgical team were not disturbed by the noise outside.
On Sunday 23 September 1951, the room was ready and Price Thomas, his two surgical registrars and his scrub team set to work. (more…)