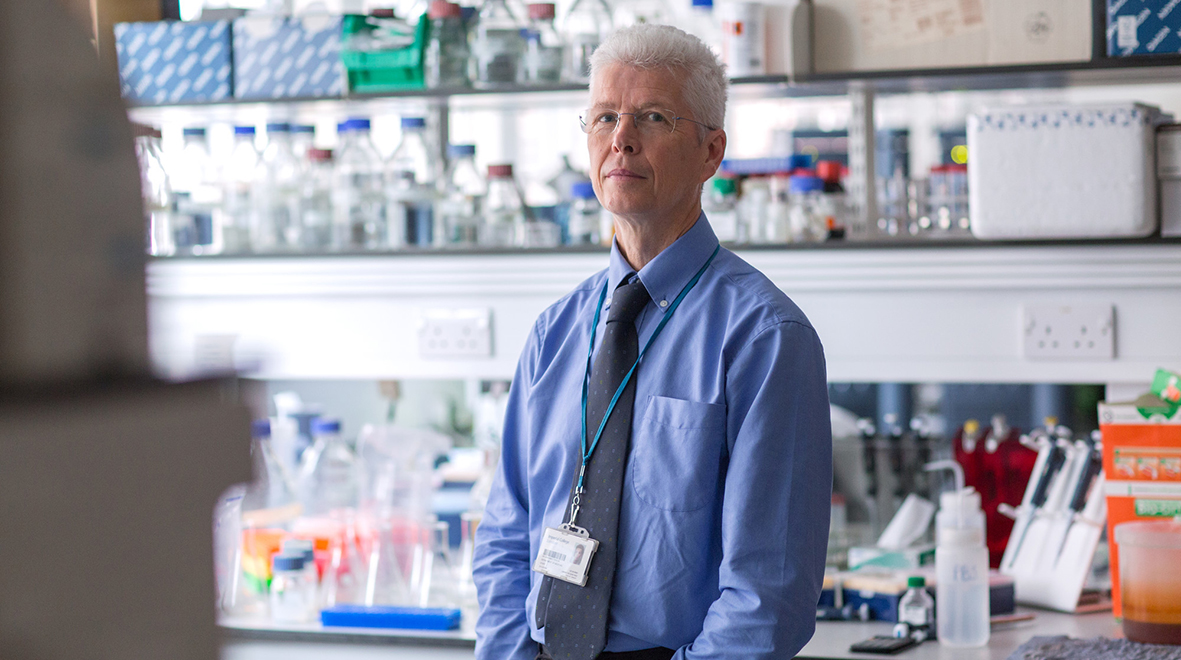 As the human T-cell leukaemia virus is discussed on the world stage, Professor Graham Taylor addresses the misconceptions surrounding HTLV-1.
---
Based on the number of articles published in mainstream media, and the number of interview requests I have received in the last week, it seems that everyone wants to know about HTLV-1, the human T-cell leukaemia virus, after 30 years of turning a blind eye. Why the sudden interest in a virus that few outside my field of human retrovirology have heard of?
The explosion of interest has its epicentre in Alice Springs, Australia. It's here that Dr Lloyd Einsiedel, an infectious diseases physician, has made three astonishing findings:
Almost half of all the local indigenous population are infected with HTLV-1, a rate of infection that exceeds anything previously reported.
This infection is associated with a high risk of a lung condition called bronchiectasis. This is a long term condition where the airways of the lungs become abnormally widened, leading to a build-up of excess mucus that can make lungs susceptible to serious infections.
This combination is resulting in deaths in young adults.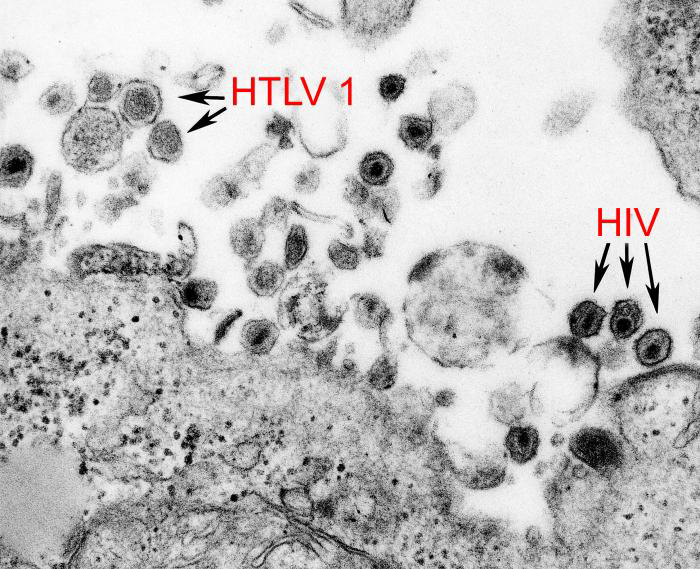 Undoubtedly, these findings demand attention if we are to understand the link between HTLV-1 and lung damage, and ultimately prevent the ongoing transmission of HTLV in this community. Normally, this would be a local issue. After all, why is an ancient viral infection in an ancient indigenous population of global importance? It can be hard to explain what makes a news story and I don't claim to understand this one. However, it would be wrong not to seize the moment and try to wrest a little of the attention away from Australia and focus on the rest of the world. This new-found focus on HTLV is, in my opinion, long overdue.
Why are journalists asking what is HTLV-1? Why do so few people know about it? The answer lies in misconceptions about HTLV-1 held by key decision makers – namely, that it is an uncommon infection, that it doesn't cause much in the way of disease and that there is nothing to be done. My patients might beg to differ. So, what is the truth about HTLV-1?
Misconception #1: "HTLV-1 affects very few people in the world"
20 years ago, we estimated that there were 30,000 infected persons in the UK, many of whom came to help rebuild the country following WWII. A conservative estimate is that 5 – 10 million persons are infected with HTLV-1 globally, the majority being based in the tropics. However, for 6 billion of the world's population the rate of HTLV-1 infection is unknown, so the true figure is likely to be higher. If we use these figures for the basis of a global estimate, it would probably be about half the number of persons living with HIV. So, not such a small figure after all.
Misconception #2: "HTLV-1 doesn't have much of an impact on people's lives"
There might be a little more truth to this one. 90% of carriers will remain unaware of their HTLV-1 infection for life. But what about the remaining 10%? Half will develop an aggressive blood cancer (adult T-cell leukaemia or 'ATL'), of whom 50% will die within 8 months of the first symptoms, despite the best efforts of the blood cancer doctors. The other half will develop inflammation in one organ or another. The worst and most common form is called HTLV-1 associated myelopathy (HAM), which causes inflammation of the brain and spinal cord. This is like a progressive form of multiple sclerosis but unrelenting: some of our patients have been misdiagnosed with MS for years. Half become wheelchair dependent after 20 years. The majority have difficult to treat pain, bladder and bowel problems, and 10% develop bronchiectasis.
Since the link between HTLV-1 and spinal cord inflammation was discovered in 33 years ago, there has been one – yes, just one – randomised placebo controlled treatment study. Any pride we might have that it was conducted by Imperial is lost in the shame of the global paucity of effort.
Misconception #3: "There is nothing to be done"
This is perhaps the most damning perception. In the UK, blood donations, organ donors and patients undergoing IVF are all screened. This, however, is not the norm. Even in Europe, screening is patchy and yet the consequences are not trivial. All recipients of organs from infected donors become HTLV-infected, and two thirds suffer from debilitating, rapidly progressing spinal cord inflammation within four years. If a country can afford a transplant programme, there can be no defence for not screening. The tests have been around for decades and are highly reliable.
HTLV-1 can also be transmitted from mother-to-child. 80% of such transmissions can be prevented by avoidance of breast-feeding or by limiting breast-feeding to a few weeks. In the UK, the National Screening Committee (NSC) states that the risk of developing an illness is low, but even at 5%, their perception of low differs from mine, particularly when considering the consequences. In reality, the real risk appears to be much higher.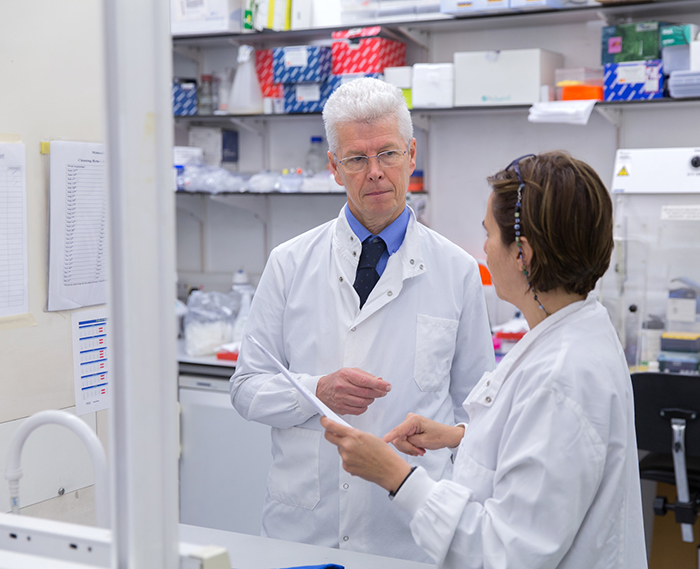 When tested, it turns out that the mother of every patient with adult T-cell leukaemia is an HTLV carrier, yet only 20% of all infections are the consequence of mother-to-child transmission. If this is the case, a HTLV-1 infected breast-feeding mother has a 1 in 4 chance of transmitting a known cancer-causing virus to their child, who then has a 1 in 4 chance of developing ATL (as well as other diseases), but probably not before they have had equal probability of transmitting the virus to the next generation.
The misconception that there is nothing to be done has led the NSC to repeatedly recommend that HTLV-1 is not added to the antenatal screening, despite the infection meeting all the primary requisites for a screening programme.
In addition, 80% of HTLV-1 transmissions occur through unprotected sexual intercourse, and can be easily prevented by correct condom usage. This is totally useless information if no one knows that they are a carrier. However, since HTLV-1 infection is not part of a routine sexual health screen, its transmission will continue. A case of nothing is being done, rather than "nothing can be done".
Where there's a will, there's a way
HTLV-1 was recognised by the International Agency of Research in Cancer as a carcinogen in 1996. I helped write that report. Over twenty years later, Japan stands apart as the only country with an established and successful national antenatal screening programme. On Friday, the Lancet published an open letter to the WHO calling on them to work with communities and researchers world-wide to end this neglect. HIV has taught us that where this is a will, there is a way. HTLV-1 is no different.
Professor Graham Taylor is head of Retrovirology and GU Medicine in the Department of Medicine, in addition to his role as clinical lead of the National Centre for Human Retrovirology at St Mary's Hospital, Imperial College Healthcare NHS Trust.
---
Following the launch of the Faculty of Medicine's reorganised academic structure on 1 August 2019, this post was recategorised to Department of Infectious Disease.