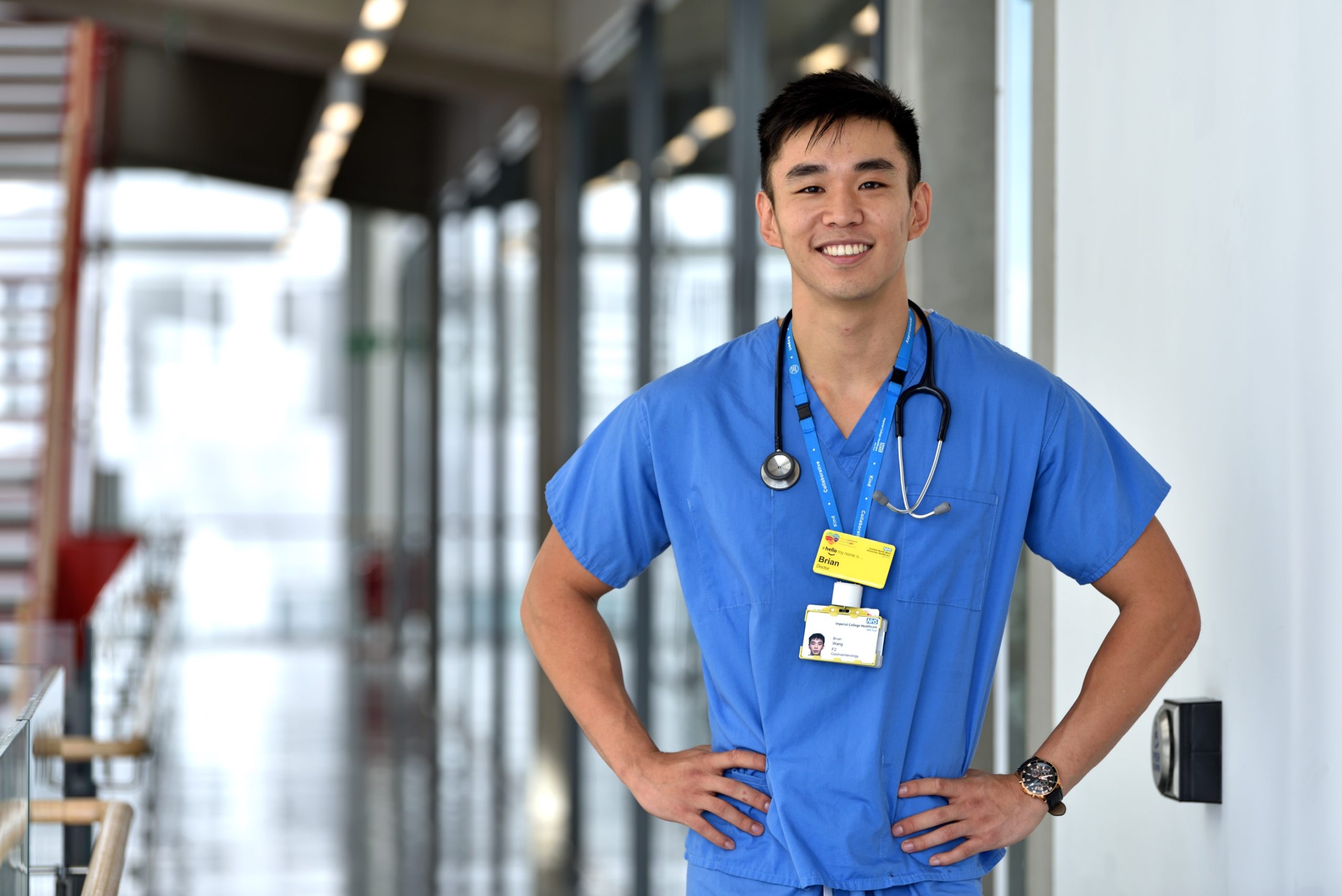 When Imperial alumnus Dr Brian Wang founded In2MedSchool, he had one aim: to break down the barriers preventing students from disadvantaged backgrounds pursuing medicine. Brian shares his motivations for supporting the next generation of medics.
---
In the summer of 2022, before my final year of medical school, I had the opportunity to support the national efforts against the COVID-19 pandemic at Imperial College Healthcare Trust NHS hospitals. My experiences as a medical student and volunteer during this time kick-started my passion for advocating diversity within the healthcare workforce. Levelling the playing field and ensuring the diversity and representation of medical staff—in my mind at least—seems beneficial to the healthcare workforce and the communities that our healthcare system supports.
Today I am the founder of In2MedSchool, a charity that provides support for disadvantaged children with ambitions to study Medicine and healthcare-related degrees at university.
A disconnect
During my time at medical school, I was lucky enough to experience much of London's diverse patient population. What started to occur to me, however, was that this diversity was not often reflected in the healthcare workforce, particularly among doctors in London hospitals. Then, when the pandemic hit, we were faced with stories including 'Is COVID-19 racist?', because it appeared that the pandemic was disproportionately affecting individuals from ethnic minorities and lower-income backgrounds. These individuals were also reported as the ones least likely to engage with the vaccination programme. There felt to be a disconnect between the healthcare workforce and the communities it serves. The communities using the healthcare system seemed to be the least represented within the healthcare workforce.
What surprises many people is that Medicine is one of the most elitist professions in the UK. A study by the Sutton Trust in 2019 identified that "61% of top doctors were educated at private schools". Doctors have a public-facing role that would benefit from professionals that are able to understand, communicate with and represent the tapestry of our communities who rely on these individuals in what could be life-or-death situations.
COVID-19 highlighted the cracks in our healthcare service, and many are worried about the direction our beloved NHS is heading. However, all is not lost. Despite all the doom and gloom, there are plenty of doctors and medical students who are passionate about making a positive change. I believe that many of these people are part of In2MedSchool as well as other similar widening participation initiatives and community projects.
People power
In2MedSchool has demonstrated how people power can change the world we live in. The charity relies on volunteers throughout the organisation. All the volunteers are medical students or junior doctors sacrificing their valuable time outside of their busy academic or clinical schedules to support the next generation of doctors. Many of the volunteers themselves are from widening participation backgrounds and recognise the role that mentors had in their lives.
While In2MedSchool has developed a hugely successful community engagement and events programme, it is primarily a mentorship programme. From the admission tests to the interviews, the application process for medical school is fraught with hurdles and there are many obstacles that aspiring medics must overcome. Many of those who successfully got into medical school will likely remember an individual or multiple individuals who acted as mentors for them.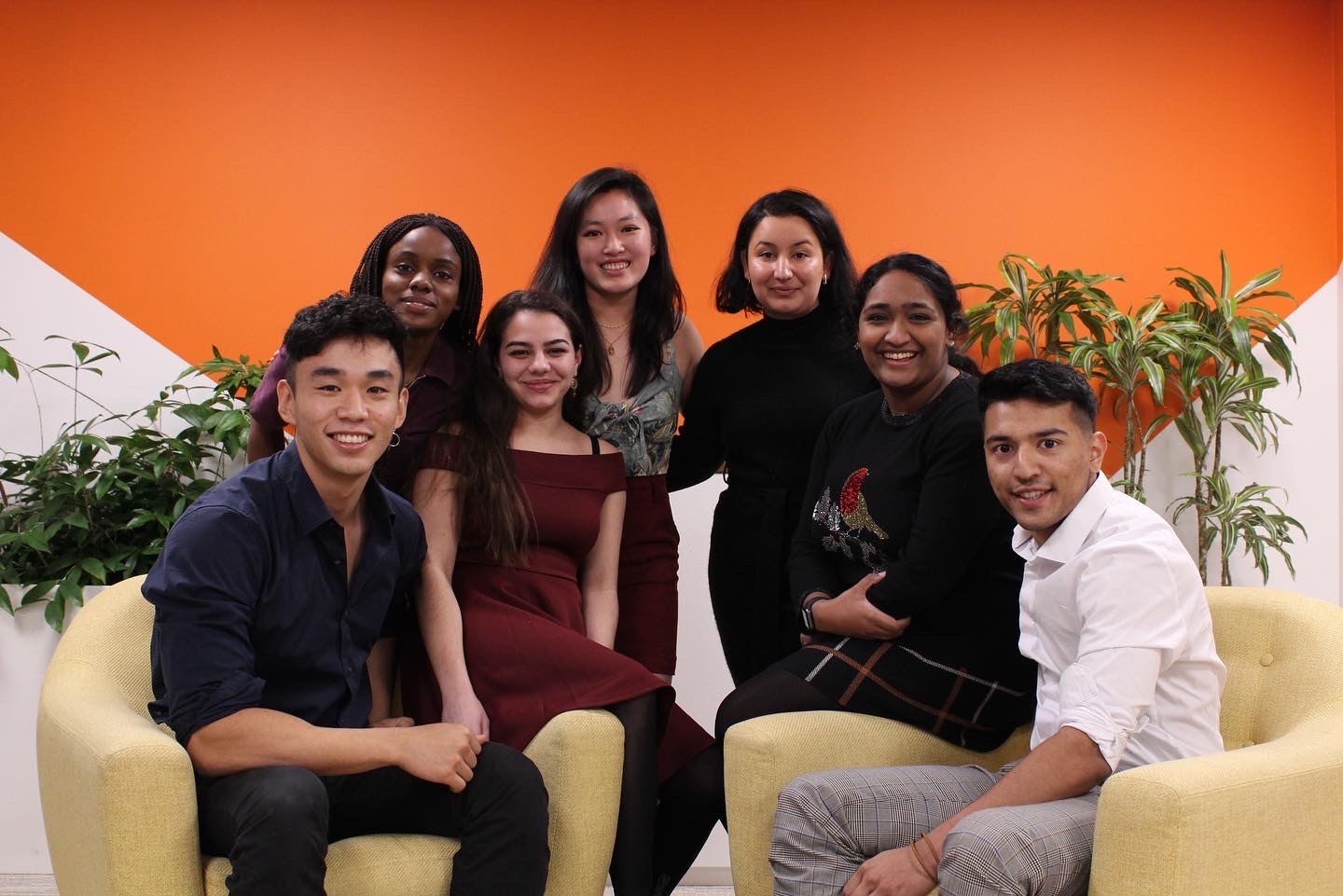 The power of mentorship
There is a mentor in us all. That's not to say that we're expected to know all the answers, but for a young, confused, talented individual who's become lost on their own journey, a mentor can be the difference between them making an informed decision and following their dreams, or giving up on their dreams forever.
"If you want to feel proud of yourself, then do good. Take action that will make you proud. And if you really want to feel proud, then do something to help someone else."
— Oseola McCarty
I believe that those are words to live by. Especially today, when so many are coming out of a period of isolation and limbo, and at a time when the world is seemingly divided, guidance and mentorship can be the spark that students need to create a better future for themselves.
We are the product of everything that has come before us. It's our responsibility to pass on our experience and our knowledge to those who come after us. In a world where you can be anything, be a mentor.
Dr Brian Wang graduated from his MBBS in summer 2021 and is now an academic foundation year two doctor at Charing Cross Hospital. He is also winner of Imperial's Emerging Alumni Leader Award 2023.