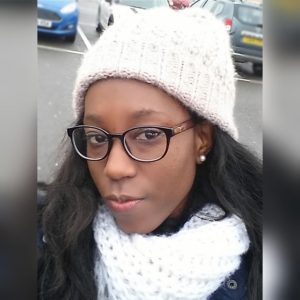 Author: Rumbi Nhunduru
Since 2014, the Sustainable Gas Institute at Imperial College London has been providing world leading thought leadership and interdisciplinary research on the role of natural gas, hydrogen and biogas/biomethane in future low carbon energy systems. This year, the speaker for the 2020 Annual Lecture on 10 December will be Professor Maroto-Valer who is leading the development of the UK Industrial Decarbonisation Research and Innovation Centre (IDRIC). Professor Maroto-Valer will be speaking about industrial decarbonisation and discussing the role of gas for a green economic recovery. And now, more than ever, as we are starting to emerge from the COVID-19 crisis, decarbonisation is critical for green economic recovery. But, can we really achieve net zero targets?
Since the turn of the First Industrial Revolution in the 18th century, continuously rising greenhouse gas emissions, primarily from the combustion of fossil fuels, have been a cause for concern and the main fuelling factor for climate change and global warming. Consequences of atmospheric greenhouse gas emissions, (more specifically, carbon dioxide-CO2) that have already started to be experienced globally include rise in sea levels, melting of ice caps and glaciers and increased occurrence of severe weather events, such as droughts, heatwaves and flooding. In the UK for example, the occurrence of extreme weather events has increased in recent years with the highest ever temperature of 38.7°C having been recorded last year (2019) [1]. More recently, through June to August 2020, the country experienced heat waves with temperatures in excess of 30°C. The UK has also experienced an increase in heavy rainfall and flooding.
The notion that we need to make urgent, drastic and fair measures to reduce greenhouse gas emissions and prevent global warming has gained traction and momentum in recent years. Pressure has been mounting on governments worldwide to take immediate action. At the Climate Ambition event on the side-lines of the UN Climate Change Conference COP 25 in Madrid (Spain), 73 UNFCCC parties, 14 regions, 398 cities, 768 businesses and 16 investors agreed to work together towards achieving net-zero CO2 emissions by 2050[2]. Whilst other major economies such as Japan and France have set targets to achieve net zero emissions by 2050, in June 2019, the UK became the first major economy to take the lead and pass legislation to achieve net zero greenhouse gas emissions by the year 2050 [3]. According to the International Energy Agency's (IEA) 2020 World Energy Outlook report, to achieve the goal of carbon neutrality, emissions must peak in 2020 and drop by over 40% by the year 2030 [4]. The U.S is one of the the world's largest greenhouse gas emitter thus its contribution will also be highly significant if we are to meet the net zero emissions target.  In June 2017, the then US president, Donald Trump, announced that the US would be withdrawing from the 2015 Paris Climate Change Agreement. In his electoral campaign, the newly elected president of the United States, Joe Biden, stated that it will be in his agenda to re-join the Paris Agreement in the early years of his presidency. With the UK set to host the 26th UN Climate Change Conference of the Parties (COP26) in November 2021, all eyes will be focused on the US.[5]
Achieving net zero greenhouse gas emissions by 2050 will require large scale investment and transition to the use of clean, renewable energy as well as adopting and implementing new technologies such as hydrogen and carbon capture, utilisation and storage (CCUS).  Meeting the ambitious target of the 'Race to Zero' campaign requires collective, collaborative action from stakeholders across industry, government and academia. In the Research Centre for Carbon Solutions (RCCS) at Heriot-Watt University, we have also been playing our part in contributing to the masterplan to achieve net-zero emissions by 2050. Our research takes a systems approach ensuring the integration of different technologies at systems level, particularly for sectors difficult to decarbonise. Our projects include all aspects of the CCUS chain from capture through to transport, utilisation and storage, as well as hydrogen and negative emissions technologies.
In March 2020, the UK government announced that a budget of £800m has been set aside for the deployment of CCS infrastructure. This CCS Infrastructure fund will put into action the large-scale plan to capture CO2 from major industries and transport it by pipeline to be stored in depleted oil and gas reservoirs under the seabed in the North Sea [6]. On the 17th of  November 2020, the UK's prime minister, Boris Johnson, unveiled a '10-point plan' backed by £12bn and aimed at supporting and accelerating the process of decarbonising the UK and initiating a 'Green Industrial Revolution'. The plan includes an extra £200m of funding to develop at least two carbon capture clusters by the mid-2020s in addition to the £800m budget set aside in March 2020 for CCUS and hydrogen technology deployment. Another two clusters are also set to be developed by 2030.  This move will make the UK a global leader in terms of  CCUS and hydrogen technology [7]. With the UK set to decarbonise, potential CCUS deployment sites include Aberdeen, Liverpool, Port Talbot, Scunthorpe, Southampton, Nottingham, Grangemouth, Teesside and Humberside. The 'Humber' is the UK's most carbon intensive industrial cluster with over 55,000 people employed in manufacturing and other energy intensive industrial sectors. Decarbonising the Humber would undoubtedly have a highly significant impact. This will be carried out in conjunction with key players in the energy sector and is set to result in the development of Europe's largest joint hydrogen production and carbon capture project by 2026 [6].
As the UK edges closer towards CCUS deployment, it is important to harness all available talent in this transition and nurture the next generation of engineers and scientists to deliver the energy transition. In this regard, an Early Career Professionals Forum specifically for CCUS, complementary to the already established UK CCUS Council was recently established and launched by the UK Government's Department of Business, Energy and Industrial Strategy (BEIS). The aim of this forum is to provide a platform for professionals in the early stages of their career who are working in the CCUS sector to provide their views on key strategic issues to do with CCUS deployment as well as to drive forward efforts to meet the net zero target by 2050. The 26th UN Climate Change Conference of the Parties (COP26) will be held in November 2021 under the theme #Together for Our Planet. On a personal level, as the Heriot-Watt RCCS representative in the CCUS Early Career Professionals Forum, I feel highly honoured to be able to play a small part in contributing to the masterplan through engagement with other members of the forum and other relevant stakeholders from government, industry and academia.
As the saying goes, "Great things are done by a series of small things brought together- Vincent Van Gogh". Net Zero by 2050? Indeed, together we can!
by Rumbidzai Nhunduru
Research Centre for Carbon Solutions (RCCS), Heriot-Watt University
@RNhunduru
References
A.Walker. Jun 2019. Met Office Confirms New UK Record Temperature of 38.7°C. The Guardian.https://www.theguardian.com/uk-news/2019/jul/29/met-office-confirms-new-uk-record-temperature-of-387c#:~:text=The%20highest%20temperature%20ever%20recorded,%2C%20Kent%2C%20in%20August%202003
United Nations Framework Convention on Climate Change (UNFCC). External Press Release. Climate Ambition Alliance: Nations Renew their Push to Upscale Action by 2020 and Achieve Net Zero CO2 Emissions by 2050. https://unfccc.int/news/climate-ambition-alliance-nations-renew-their-push-to-upscale-action-by-2020-and-achieve-net-zero
GOV.UK.https://www.gov.uk/government/news/uk-becomes-first-major-economy-to-pass-net-zero-emissions-law
International Energy Agency (IEA). World Energy Outlook Report 2020.
https://www.iea.org/reports/world-energy-outlook-2020/achieving-net-zero-emissions-by-2050#abstract
Q. Schiermeier. The US has left the Paris climate deal — what's next? Nov 2020. Nature Research Journals. https://www.business-live.co.uk/economic-development/800m-carbon-capture-pot-brings-17904816
D. Laister. Mar 2020. £800m Carbon Capture Pot Brings Humber's Biggest Budget Wish Closer to Home. Business Live.https://www.business-live.co.uk/economic-development/800m-carbon-capture-pot-brings-17904816
M. Burgess. Nov 2020. UK PM backs CCS and hydrogen in 10-point plan. Gasworld. https://www.gasworld.com/uk-pm-backs-ccs-and-hydrogen-in-10-point-plan/2020152.article