In the summer of 1984 I was asked by Peter Burridge the Telecoms Manager, to make a special video to alert all members of Imperial College to the fact that we were about to put into service a new electronic telephone exchange. Until this time we had two systems running side by side: an internal automatic exchange and an external (BT) manually operated switchboard.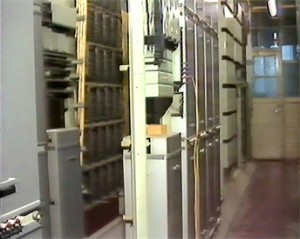 The original internal exchange, installed sometime around 1959, was located in the basement of the Royal School of Mines, whilst the external switchboard was installed in the Sherfield Building around 1969. This was probably to coincide with the opening of the building that year. For those only familiar with how things operate these days, the old system now seems very ancient. It required two telephones on a desk, internal and external. You called via the internal exchange with very old dial phones (in some cases), whilst to make an external call you picked up the receiver of the other phone and waited for the operator to answer.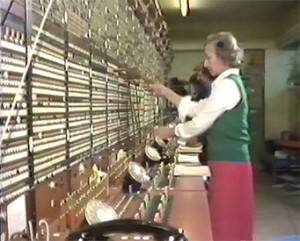 You then had to request an 'outside line' and from there you could dial your call. All incoming calls to Imperial were answered by the operator and then put through to the extension in question. There were no connections between the two systems! So if a location only had an internal phone there was no way to contact them from outside of the college. The internal exchange catered for some 2,500 extensions whilst the external catered for 1,500 extensions.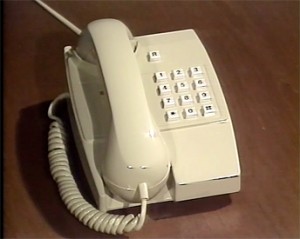 The new system was deemed so "new" that training sessions were put into place at various locations around college. These were designed for either staff or students and some even took place in the Great Hall. It may seem odd, but at that time most secretaries, for example, were using normal electric golf-ball typewriters and few people had contact with computers unless they were academic. So, having to press button combination's to achieve things like two way calling or call transfer had some people a bit stumped, thus the training sessions were arranged. As this concerned all of college there was great publicity and this can be seen from this mid-summer edition of the student newspaper Felix from 17 August 1984 (pages 4 & 5).
The colour stills of both the 1950's exchange and switchboard are taken from the videotape I shot. So far, I've not located any other images of, what was, a major part of the daily unseen operation of Imperial College. I suspect that these sequences in the video may have been the first time that some people had seen any of these background services operating. I was also one of the first to experience the new system.
A few weeks before operation began I was asked if I'd wait by my current internal phone at around 6pm one evening whilst it was manually switched from the old to the new system. I then received a call via the new exchange to test all functionality and quality of sound. The rest is now part of college history as we all take the new systems as part of normal daily college life. But is was just a little bit different when you picked up the external phone and knew the person on the switchboard and had a short conversation before saying…"can I have an outside line please?".
Colin Grimshaw November 2010