In this blog entry I'm bringing you the oldest moving images that we have of an Imperial event.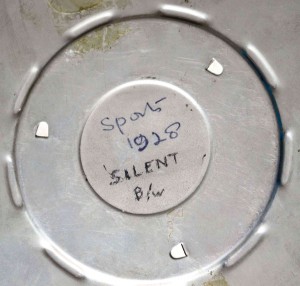 We are very fortunate to have a 1928 16mm film that an unknown person shot of both Morphy Day rowing at Putney and also of Sports Day, which is thought to have been held at the Chelsea Football Club grounds at Stamford Bridge. In 1920, Arthur Morphy had presented a cup for an eights race between the original three constituent colleges. Competition for the Morphy Cup became an important annual event in college life.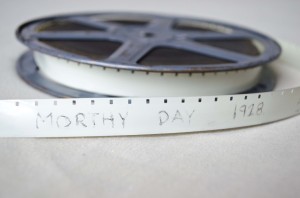 From looking at the film, we can only assume that this was shot before the rivalry became common at Morphy Day between the colleges, that saw flour and eggs being thrown around on the tow path. None of that appears on this film. Interestingly, we can also assume that the film was shot by somebody who was not a student at the college, because when you look at the film the word Morphy is spelt incorrectly. Arthur Morphy's Son attended City and Guilds (1917-1920) and went on to co-found the company Morphy Richards.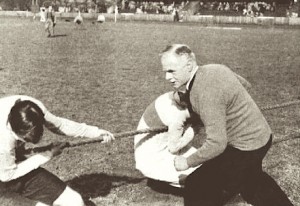 Ted Coulson (see below), seen in the second sequence of Tug-of-War and in the picture on the right, was the City and Guilds team coach. If you have any further information to fill in the gaps about this film then please do get in touch. We'd love to know who shot the film and why.
2019 update and correction. It is now identified as Jimmy Peacock in the Tug-of-War film sequence and not Ted Coulson (seen in this photo) as previously assumed.
Colin Grimshaw April 2015